Gifts To Spoil Your Pets In 2021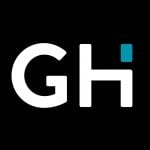 This product guide was written by GearHungry Staff
GearHungry Staff
GearHungry Staff posts are a compilation of work by various members of our editorial team. We update old articles regularly to provide you the most current information. You can learn more about our staff
here
.
GearHungry may earn a small commission from affiliate links in this article.
Learn more
To many of us, pets are our beloved babies. Spoilt members of the family who deserve the best of the best. From best vet care to the best food, dog house, and even clothes and accessories. It's no wonder why, therefore, special occasions must be celebrated. But what could satisfy your pooch or kitty on their birthday, onomastic, or other celebrations? When things get tough, and you don't know what to pick, get inspired by the best gifts to spoil your pet proposed in this article.
Gifts To Spoil Your Pet
MidWest Homes for Pets Deluxe Super Plush Pet Bed

Did you know that, according to experts in animal psychology, our beloved fur babies benefit from having "their own place" inside our homes? Such as their own cat or dog bed? They don't really have to use it, but it gives them a feeling of belonging. So, if you're wondering what's the best gift for your pet, perhaps your best bet is this deluxe super plush pet bed by MidWest Homes.
Made from ultra-soft synthetic fabric, it's ideal for dogs and cats up to 25 pounds. You can use it as a standalone bed or place it in a crate to create a super-cozy pet home. Heck, you can even put it in the middle of your own bed, to provide an even plushier sleep place to your pooch. No matter where you put it, know that the stylish look will easily complement the design of your home. It even finds its place on slippery floors, thanks to the non-skid rubber on the bottom. Extra-nice and easy to maintain, you can rest assured your pet will love it.
Key Features:
The padded soft plush bed
Grey ombré swirl pattern
Machine washable
Tumble dryer friendly
It measures 24 inches
Various sizes and colors available
1-year warranty
Specification:
Brand

MidWest Homes

Model

40624-SGB

Weight

2.3 pounds
Furbo Dog Camera: Treat Tossing, Full HD Wifi Pet Camera and 2-Way Audio

No matter how much we hate it, there are moments when a dog must be left home alone. Maybe your work policy doesn't allow you to take the pooch with you at the office. Perhaps you're out on a date or shopping. Keeping an eye and interacting with your favorite doggo when you're away, though, could help treat separation anxiety in both of you. And that's where the Furbo Dog Camera steps in.
Designed to help dogs and their humans interact when they're away, the camera features a two-way audio system. You can easily stream live video directly on your smartphone and talk to your pooch to calm them down if needed. Not only you can keep an eye on Fido during the day, but can even monitor his activity during the night, thanks to the night sensors in the camera. Furthermore, a bark alert sends push notifications whenever your dog is barking so that you always know what's going on at your home. But do you want to know its best feature? The possibility to toss dog treats. That's right! Just fill the dispenser with your dog's favorite treats and toss them via the Furbo app compatible with iOS and Android. A nice way to let your dog know that you love him even if at the moment you have to be away.
Key Features:
Live stream video during day and night
Two-way audio
Barking alert with push notifications
Alexa-compatible
Easy to control from iOS or Android devices
Treat dispenser
Specification:
Brand

Furbo

Model

001-01WHTOA-1

Weight

3.5 pounds
Pet Hair Remover Glove – Gentle Pet Grooming Glove Brush




Do you know what pets hate? Grooming. Do you know what they love? Cuddles. So, why not trick your fur baby with this gentle pet grooming glove brush? Suitable for cats and dogs, it is one of the best gifts for pets you can find. It comes at a price that won't break the bank, and it's incredibly practical.
This versatile glove doubles as a comb, yet it's perfect to use for all sorts of pet hair types. Whether it's short, long, or curly, simply slip it on your hand and use it gently brush the fur. You'll be able to gather a lot of hair – so you won't put all the burden on your pet hair vacuum cleaner – while your pet will enjoy a gentle, relaxing massage. Beyond practical, Gentle Pet Grooming Glove Brush is also very easy to use. It has a universal size with an adjustable Velcro strap. It's flexible, breathable, and machine washable. You can also pick the right one between right or left hand. No doubt, a great choice for most pet parents and animal lovers.
Key Features:
Dry or wet use
Suitable for all pet hair types
Left or right-hand glove
Ideal for cats and dogs
Specification:
Brand

Delomo

Model

delomo007

Weight

2.56 ounces
USP Pet Soft & Comfy Bowtie Collar

Whether as a Christmas gift, for your pet's birthday or your wedding, there are moments when your pet has to dress up. A nice accessory for the occasion, therefore, would be this soft and comfy bowtie collar. It's suitable for dogs and cats alike and comes in seven adorable patterns for both male and female pets.
Made from high-quality cotton fabric, each USP Pet Soft & Comfy Bowtie Collar is made by hand for each order. In other words, you can rest assured the item will be unique – just as your pet is. Fabric quality apart, you can also expect an exceptional quality of the accessories, including heavy-duty D-rings and closure. Fancy and stylish at the same time, we particularly like that the bowties are traditional, double bowties you can easily match with your own bowtie for a coordinated look. High-quality finishes include seamless stitches as well as the manufacturer's logo embedded on the collar.
Key Features:
Traditional double bowtie design
Made from 100% cotton
Seven styles
Six colors
Ideal for cats and dogs alike
Specification:
Brand

Unique Style Paws

Weight

0.8 ounces
K&H Pet Products Thermo-Snuggly Sleeper Heated Pet Bed

Moving on with our list of gorgeous pet gifts, this thermo-snuggly sleeper heated Pet Bed by K&H Pet Products could be the best bet for an older pet affected by rheumatism, arthritis, or other bone issues. As its name suggests, it's designed to keep your fur baby warm and comfortable throughout the day. The Cuddler Style Bed is perfect for dogs and comes in multiple sizes to fit all breeds. Cats can also enjoy this bed, though.
Warmth is provided by a 6-watt heater hidden under a cozy cushion. Both the cushion and heater are removable, so you can throw the bed in the washing machine to refresh it whenever needed. Your pet will surely love the thick, padded foam walls that provide a protective feel. By removing or unplugging the heater, your fur baby will also be able to use this bed all year long. Fluffy, warm, and comfortable, this is a great choice for pets suffering from various conditions or those who just need a bit more warmth in the cold season. It also makes an ideal gift for dog lovers.
Key Features:
Thick, padded walls and bottom
Removable 6-watt heater
Removable cover for easy cleaning
Thermostatically controlled
Lowered front for easy access
Specification:
Brand

K&H Pet Products

Model

100537807

Weight

3.66 pounds
Stebcece Cat Massage Roller Face Massager for Kitty Pet Toy

If you're more of a cat person looking for the right "tool" to spoil your baby, then this roller face massage tool for cats could be your best bet. It is a rather simple instrument, looking like those fancy back massagers you can get for human use too, but it comes with smaller, softer rolls cat owners swear by. You can use it to massage your feline friend's face, chin, head, and even the neckline or back.
Stebcece Cat Face Massage Roller is made from flexible ABS plastic that's perfectly safe for pets, and, according to the manufacturer, it can also work well as a face massager for humans too. It comes really cheap, and it's multifunctional. However you look at it, it's a win-win.
Key Features:
Available in two sizes
Flexible face massager
Made from pet-safe ABS plastic
iFetch Interactive Ball Launchers for Dogs




Draining out a pooch's energy is sometimes daunting, especially when your dog still wants to play fetch after hours of exercise. Luckily, there is a way to spoil your pet with endless fetch play while you can enjoy all the action from the side – the iFetch interactive ball launcher for dogs. It comes in two sizes suitable for smaller or larger breeds. The small one is perfect for hyperactive dogs such as jack russells and terriers, as well as most other small breeds.
This dog ball launcher works with 1.6-inch mini tennis balls (the regular size takes normal size tennis balls), and even comes with three of them. Suitable for indoor and outdoor use, it allows you to set the desired throw distance from 10 to 30 feet. Once you've set it, just train your dog to throw the fetched ball into the iFetch's hopper, and the machine will do all the throwing. All you need to enjoy a cold beer on the porch or get that BBQ party started while keeping your fur baby happy.
Key Features:
Created by a small family business
Made in Austin, Texas
Three 1.6-inch balls included
Three adjustable distance settings
For indoor and outdoor use
Excellent customer service
1-year warranty
Powered by power cord or batteries
Specification:
Brand

iFetch

Model

1

Weight

3 pounds

We all know dogs love to jump in muddy puddles and roll in the nastiest things they could find on walkies. Bath time, however, is often daunting. That's why both you and your dog will love the Woof Washer 360. This useful device is one of the best grooming tools ever invented. Woof Washer 360 by BulbHead allows you to wash the dog at home quickly and easily. All you have to do is attach the washer to any garden hose and add dog shampoo.
The mix of water and shampoo will wash your pup from head to toe in instants. Then, just run clean water through the tool and rinse the doggo. Thanks to the 360° design, the washer can reach in all areas, leaving your pet sparkling clean. Ideal for all dog breeds, the Woof Washer can also be attached to an indoor faucet, so you can also bath your pet using warm water in the colder months.
Key Features:
Easy to use with a garden hose
Suitable for indoor and outdoor use
360-degree reach
Shampoo dispenser
Works for all dog breeds as well as other pets
Specification:
Brand

Woof Washer

Weight

15.2 ounces
K&H Pet Products Kitty Sill Cat Window Hammock Perch

Sometimes, all it takes to make your cat happy is a kitty window sill, and one we truly recommend comes from K&H Pet Products. More than a window perch, K&H Pet Products Kitty Sill Cat Window Hammock Perch is by far one of the best gifts to spoil your pet. Just like the heated pet bed from the same brand, this window hammock comes with an electrical cushion that heats up to provide the much-loved warmth to your fur baby.
Super-easy to install, the perch comes with pop-in legs and Velcro hook and loop strap that keeps it secure on the windowsill. If you feel it needs more support, you'd also love to know that the perch base comes with pre-drilled screw holes you can use to screw it down. We also like the removable cover you can clean in the washing machine, as well as the removable heater that makes the perch perfect for both summer and winter.
Key Features:
Orthopedic sleeping surface
Cozy, fluffy window hammock
Removable washable cover
Removable heater
No-tool installation
Specification:
Brand

K&H Pet Products

Model

3095

Weight

2 pounds
SmartPetLove Snuggle Puppy Behavioral Aid Toy




Whether it's a new puppy or a particularly anxious fur baby, a companion can always help treat fear and anxiety. And that's where the Snuggle Puppy toy steps in. This behavioral aid toy is perfect for all dogs who find it hard to adapt to a new environment or who suffer when you're not at home. The Snuggle Puppy is a soft plush toy with a beating heart inside. You can turn on and off the heart beating device as needed, or leave it on for 24 hours continuously.
Not only the Snuggle Puppy is very cozy to cuddle with; a disposable heat pad also provides a real-life feel to your puppy, making it think they're sleeping with a real companion. Available in various colors, the plush toy is also very easy to care for. Just remove the heart device from its interior and wash it in the washing machine on the gentle cycle. No doubt, your new puppy will thank you for not leaving him completely alone.
Key Features:
Fluffy plush comforting toy
Pulsing heart beating device
Machine washable
24-hour heat pack
Various pulsation modes
Specification:
Brand

Snuggle Puppy

Model

SP112

Weight

12 ounces
UPSKY Portable Pet Water Bottle




Walkies are nice and all, but keeping your dog hydrated at all times is crucial. Whether it's a walk in the park or an outdoor adventure with your four-legged friend, you must carry a water bottle and bowl. Or you could spoil your pet and get the UPSKY Portable Pet Water Bottle. Ideal for all outdoor activities, this bottle can hold up to 400ml (13.5oz) of water and impresses with a simple dispensing mechanism.
Indeed, the bottle's cap is nothing but a fancy bowl, large enough to use for all dog breeds. To fill it with water, all you have to do is push a button. A button lock allows you to keep it securely in your bag when not in use, preventing leaks. Safe and durable, this travel bottle is made from food-grade, FDA-approved BPA-free plastic, so you can rest assured you'll treat your dog to a healthy drink anytime and anywhere.
Key Features:
400ml capacity
Easy water dispensing
Button lock
Made from BPA-free plastic
FDA-approved
Food-grade material
Available in blue or pink
Specification:
Brand

UPSKY

Model

006

Weight

5.4 ounces
Suck UK Cat Scratching Toy

If you have a cat and have ever tried working from home, perhaps you know already that your wireless keyboard or laptop is their favorite nap place. So, why don't you make the puss happy with a laptop of its own? True, it's not the real deal. But we can bet your kitty will like Suck UK Cat Scratching Toy better, thanks to the convenient scratch feature.
Fun for pet parents and useful for the actual pet, this cardboard laptop comes with a customizable wallpaper as well as a plush toy – a small mouse attached on the side, so your purrfect friend can both scratch the cardboard and play.
Key Features:
Super-easy to assemble
No gluing required
Customizable wallpaper
A fun gift for cats
Specification:
Brand

Suck UK

Model

SK CATTOP1

Weight

12.6 ounces

Ideal for dogs and cats alike, the PAWZ road pet blanket provides a cozy naptime place, either at home or on the go. It's made from soft fleece and has an absolutely adorable polka-dots pattern on solid color background. Available in four hues, it's perfect for pets of all genders – two of the options are neutral, or you can choose from pink or blue.
The double-sided blanket impresses with its softness and quality seams. Depending on the size of your pet, you can choose from four dimensions between small and extra-larger. For most pets, though, the large one is perhaps your best bet, as it's big enough for a car or RV while pilling beautifully. And even if it's made for pets, nobody says you can't get one for you too, for those cold nights when you and your fur baby like to cuddle on the couch.
Key Features:
Four sizes
Four colors
Large size measures 55 x 39.4 inches
Made from ultra-soft fleece
Soft and warm
Machine washable
Specification:
Brand

PAWZ

Weight

14.9 ounces
Blueberry Pet Christmas Sweater for Dogs

Christmas is a moment of joy for many of us, and since our dogs are part of the family, it's quite understandable they celebrate the holiday with us. And in the Instagram era, it's even more understandable that all the family – dogs comprised – has to wear coordinated outfits. So, if you're looking for the best Christmas sweater for Fido, we recommend the Blueberry Sweater.
Ideal for dogs with a back length of 12 inches, this adorable sweater is made from 100% acrylic material. Besides the festive design, we like the attention to detail, including fashionable rims and the hood. A leash hole smartly included in the design makes it super-easy for the pet to wear the sweater even when you go on walks. Machine-washable with similar colors, the sweater is also very easy to care for – and you can choose from multiple themed patterns and colors. What else could you wish for? And for more cute options like this, check out our selection of the best hoodies for dogs.
Key Features:
Ideal for 12-inch back lengths
Made from acrylic material
Hoodie design
Leash hole at the neck area
Various colors and patterns
Specification:
Brand

Blueberry

Model

SW076RDM

Weight

0.8 ounces
YDYL Easy Installation Mesh Cat Play Tunnel

Moving forward with our list of best gifts to spoil your pets, YDYL impresses with this perfect gift for indoor kitties. YDYL Easy Installation Mesh Cat Play Tunnel is ideal for providing a safe space for your indoor cat to play outside, either in the backyard or while camping. It's made of mesh, collapsible, and compatible with a mesh tent or other tunnels, so you can create the perfect playground for your fur baby.
Not only it's ideal for adult cats who feel anxious outdoors; it's also perfect for allowing small kittens to play in the backyard without worrying they'll end up on the driveway. Zipper doors on each side of the tunnel make it easy to create a safe enclosure for your feline friends. As for the size, you can easily connect two or more tunnels together to create a longer or more intricate ones.
Key Features:
Easy installation
Collapsible and portable
Compatible with other cat play accessories
Zipper doors on sides
Visible mesh fabric
LOVSHARE Pet Water Fountain

Are you tired of the traditional water bowl for your dog? Do you need an alternative to the sink faucet for your cat? Would you like to get your birds a bird bath? No matter what pets you have, the LOVSHARE pet water fountain will undoubtedly be right for you. This high-capacity fountain can hold up to 2 liters of water. It plugs into a normal wall socket, and you can choose from three stream settings.
A water filter inside the fountain gets rid of sediment, so you can rest assured your pet will have clean, healthy water whenever needed. Besides sediment, the filter also removes bad odors and tastes, and it's easy to replace. We also like its whisper-quite operation. Whether you work from home or live in a small studio, know that its operation will never bother you. No doubt, a gift all pets deserve.
Key Features:
Three water flow settings
Freefalling streams
Double layer filters
2-watt AC pump
2-liter capacity
Specification:
Brand

LOVSHARE

Model

CWYSQ

Weight

2 pounds
Melzon Petsentials Non-Skid Stylish Food Bowl




Last but not least, a gift all pets deserve is a stylish, luxury food bowl. Because you might have the most bitchy cat on the block or a dog that sometimes refuses to eat dog food, but the truth is that you know they deserve the best. A bowl we truly like is this Melzon Petsentials food bowl. It's a non-skid food bowl made from stainless steel. A rose gold finish adds elegance, making the bowl match with all interiors.
Super-easy to clean, the bowl is also dishwasher safe. It won't alter the taste of food or water and comes in two sizes. We also like that it's easy and durable to travel with. No doubt, a pet bowl worthy to serve royalty.
Key Features:
Stainless steel bowl
2.25-cup capacity
Anti-slip rubber base
Lovely paw details
Available in two sizes
Travel-friendly
Dishwasher-friendly
Specification:
Brand

Melzon Petsentials

Model

Bronze-1203

Weight

5.4 ounces
Sign Up Now
GET THE VERY BEST OF GEARHUNGRY STRAIGHT TO YOUR INBOX