Gifts For Newly Wed In 2021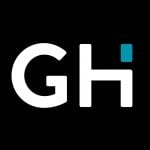 This product guide was written by GearHungry Staff
Published
December 19, 2019
Support us! GearHungry may earn a small commission from affiliate links in this article.
Learn more
If your friend is about to get married, it is the ideal time to give him or her a gift that can offer only the best memories possible. From funny to original, the most ideal gifts for weddings should be durable enough to last a couple throughout their married life. The only downside is that many newlyweds already have a great deal of "stuff", so buying that perfect gift can be quite tricky. If you are stuck on what to purchase, the following list of the best gifts for newlyweds will certainly boost your imagination. We have included super original gifts that will surely impress the bride and groom at their wedding. Maybe you are looking for something for your in-laws? If so, we have also included in our list gift ideas for "seasoned" married couples as well. Now that you are spoiled for choice, it should not be difficult to find a gift that is not only romantic but also one that is practical and unique.
Gifts For Newly Wed
Complete Cooking For Two Cookbook

Most people, especially newlywed couples, often have issues with cooking for themselves and their spouses. Listen to one great news. The Complete Cooking For Two Cookbook has been made to suit your married life and make cooking easy and comfortable for you. Carefully written after several years of research, this cookbook is here to offer an innovative cooking experience. The most exciting thing is it is the first of its kind to put up recipes from the ground for the two-person household. You can wrap it nicely and present it to a loved one on their wedding day, engagement, or that special graduation day.
Kitchen expertise has been put to work to figure out how to put out the best and mouthwatering dishes from fries, soups, stews, and even cakes and pastries. For everything you will ever want to make and to experience a whole new way of cooking, this cookbook delivers the solutions for enjoyable meals for two.
Key Features:
448 book-length
650 recipes scaled for two
Recipes in English
3996 Best t sellers rank
Specification:
Author

America's Test Kitchen
Our Moments Couples Conversation Starters




To help spice up the relationship of your newlywed friends, the 100 thought-provoking Our Moments Conversation Starters for Great Relationships will come in handy. Understanding a partner can seem like a daunting task, but relationships are essential in our everyday life, and it is important to keep them fresh and juicy all the time, or at most, exciting. The questions in this book intend to open up hearts and minds to enable couples to listen to each other. It works great even as a gift for yourself; if you want to have that experience of knowing your partner well and enjoying their company, go for this.
Key Features:
Quality – 100 question cards printed on 300gsm card
Easy to carry box
Learn about each other the best way
Have quality time with your partner
Specification:
Brand

OUR MOMENTS

Model

8541823713

Weight

5 ounces
Kmch Mr. and Mrs. Aprons. Couples Kitchen Aprons

Made with a durable fabric of 200gsm with a blend of both cotton and polyester, the KMCH Mr. and Mrs. Couples Kitchen Aprons guarantee quality and long-lasting life span. No need to worry about the texture as they are soft to touch and ensure clothes are protected from food stains and spills while in the kitchen. Other amazing features include their stain and wrinkle resistance. Whether for frying, baking, grilling, or boiling, these aprons are the perfect gifts for newlyweds. They are already packaged neatly, in a sealed bag ready for you to send as a gift.
Key Features:
High-quality easy-care 200gsm cotton/polyester blend
Two handy pockets for easy holding stuff
Adjustable neck strap for convenience
31 x 26 inches long
Specification:
Brand

KMCH

Weight

14.4 ounces
Mr. Right and Always Mrs. Right Novelty Beer And Wine Glasses

Since 2018, Vino O'Clock has attracted most people due to their fun and lovable products. Born out of the zeal of creating fun and making everyday life enjoyable, the Mr. Right and Always Mrs. Right Novelty Beer And Wine Glasses came into being. Made out of borosilicate glass, they are nonporous and their premium quality will not be lost despite the fact that they are thicker and heavier as compared to other glasses. These glasses are guaranteed to last for many years as low-fire decals have been used and fired at about 1,076 F before removed and cooled down. The designs have been made beautifully with you in mind for a stress-free search when combing for a perfect gift for the wonderful people in your life. Show them how much you love them with this gift. Whether it is mum and dad, grandmum or grandpa, friends or coworkers, the best gift is here for them.
Key Features:
Dishwasher safe
Sturdy and durable
Non Porous material
Stylish wine glasses
Specification:
Brand

Vino O'clock

Weight

1.51 pounds
Isaac Jacobs White Wood Sentiments "Mr. and Mrs." Picture Frame








Some memories are important and only happen once in a lifetime. Therefore, it is most suitable to get this Picture Frame to mount up a special moment. This product is a lovely way to showcase pictures of your newlywed friends and title them with so much affection. In order to keep those special memories in an elegant case, the Isaac Jacobs Sentiments Picture Frame can be set up in the bedroom, living room or office. Having this frame up on display adds a spectacular touch to any décor. The beautiful wooden cut out letters are clean and the frame is simple yet classy and has a 15-inch thickness to put some photos in place. It will create a warm and pleasant atmosphere in any home after adding in the framed pictures. It fits a 4×6 photo in a vertical orientation and has an easy display when on a desk, table, shelf, or wall. Your friend will appreciate this adorable housewarming gift to keep their memories alive and fresh always.
Key Features:
Wood gain finish type
Fits a 4 x 6 photo in a vertical orientation
White wooden border with 1.5 inches' thickness
White and natural wood
Specification:
Brand

Isaac Jacobs International

Model

W-MRS-WH

Weight

11.2 ounces
BoldLoft Forever and Always Couple Pillowcases

Pillowcases are always reliable for maximum comfort and gifting a luxury pillowcase is the perfect way to express your thoughts and well wishes to your favorite couple on their wedding day. You can do just that with the BoldLoft Forever and Always Couple Pillowcases. With soaring hopes for an everlasting and beautiful married life, help the two enjoy being one with this bride and groom pillowcase. Make them appreciate every minute of married life.
This quality pillowcase was manufactured with durable cotton fabrics that last for a lifetime. It is solid and resistant to wrinkles. Illustrated in the case are bold cartoon characters with fun, bright red colors. With 20 x 30 inches, this pillowcase is suitable for most standard and queen size pillows. It also comes built with an envelope closure that keeps the pillow from sliding out of the case. What's more, it has already been packaged nicely and ready for you to present as a gift. So spice up the journey of any newlywed with this product.
Key Features:
20 x 30 inches, ideal for standard and Queen size pillows
Less color fading and wrinkles resistant
Envelope closure to keep pillows from sliding out
Soft cotton/polyester blend
Specification:
Brand

BoldLoft

Weight

10.4 ounces
Our Bucket List Adventures Journal

This is the most remarkable bucket list journal for couples planning to spend quality time and grow together while achieving their set dreams. Go with a journal that helps your newlywed friends to create a list of memories, aspirations, and desires together since it is tailored to make you enjoy every moment spent with that special person. Fifty unique bucket list goals can be listed and the journal also comes designed with an exceptional activity section. Additionally, since it is made to strengthen the bond between couples, five engaging questions have been included to serve as conversation starters. This helps the couple reflect on the time they shared together. It has a wide range of ideas for couples and a section to record bucket list goals for easy reference. Create wonderful memories for that friend or family with the Our Bucket List Adventures Journal.
Key Features:
115 bucket list ideas
50 bucket list journaling pages to write bucket list experiences 
Bucket list finder page to record accomplished goals
A Place to put your favorite photo
Specification:
Authors

Ashley Kusi & Marcus Kusi
Craftwize Mr. and Mrs. Sign




As the world evolves, people want to stand out and find gifts that will be appreciated by their loved ones. In view of this, companies and manufacturers have provided exclusive and top-notch products to revitalize the energy and spark up some sort of light in a home. One such product is a wedding sign. Wedding signs come in different shapes and sizes, but the Craftwize Mr. and Mrs. Sign is the perfect thing to present as a wedding gift. This Mr. and Mrs. Wedding sign is beyond compare.
Made of solid cedar wood and painted black with white letters, this incomparable product has just the flawless amount to ease distress, and it comes with a 1-inch tooth hook for easy hanging. It has also been tailored with dimensions of 14 x 4.25 x 8 inches and it comes already packaged in a gift box coupled with a printed ribbon graphic. It is also exceptionally large as compared to industry-standard dimensions. Look nowhere else when you want to get a stylish gift and a unique wedding decoration to keep a couple happy.
Key Features:
1-inch saw-tooth hook attached for easy hanging
Solid Cedarwood
Larger size; 14 x 4.25 x 8 inches Dimensions
Prepackaged in a Gift Box
Specification:
Brand

Craftwize

Weight

1.2 pounds
Married Life Snarky Adult Coloring Book

This next product is from the creators of bestsellers such as Nurse Life, Mum Life, Teacher Life, and Dad life. They have now come up with this spectacular adult coloring book based around the topic of marriage. It was made to create warmth and joy as being married will not be rosy all the time. So you can offer the gift of creativity with this exciting coloring book for grown-ups made with humor. Problems might arise, but this book ensures the couple enjoys every bit of married life. The book also has a gentle seamless pattern on the reverse pages and a printed single-sided sheet. What's more, the Married Life Snarky Adult Coloring Book is also of high-quality paper stock, and the pages are large enough for easy coloring. Enjoy a happy coloring of your best moments and life with your partner.
Key Features:
Premium matte-finish cover finish
High Quality 60 pound (90 g/m2) paper stock
8.5" x 11.0 inch dimensions
Soothing seamless patterns on reverse pages.
Customized Engraved Couples Chopping Board

If you are in search of a chopping board made from special cut wood and finely crafted with a state of the art machine, don't look anywhere else. Get the Personalized Engraved Chopping Board and brace yourself to enjoy a fantastic cooking experience. The days of worrying about purchasing a durable board to cut your vegetables without compromising on quality are over. This board has been crafted, sanded, and polished with food-safe oil for your maximum protection.
Another exciting thing is that you can personalize your order by selecting your preferred size and bringing onboard your own design. There are simple steps to do this. You only need to select the size you want, click customize, and fill out the details the exact way to want to see it on the board. You can also add more details after placing your order for about an hour or two. In order to keep enjoying this product, it must always be hand washed. It should not be placed in a dishwasher since it might cause the board to crack or split. It can be a wonderful gift for newlyweds or a friend who is having a housewarming party. You will be truly satisfied after purchasing this board. No regrets or whatsoever because it can last for years.
Key Features:
3/4-inch wood 
Engraved with state-of-the-art laser machine
Safe cutting board oil for excellent protection
9 x 12 Cherry board laser
Made from special cut wood
100% lifetime guarantee 
Specification:
Brand

Froolu

Weight

2 pounds
Vilight Mr. and Mrs. Couple Mugs

In this age and time, getting a wedding gift for your family need not be an overwhelming task. With the right information, there is a special product made just to give you a hitch-free life of searching for just that one gift to suit the couple and make them smile till eternity. Look no further than the Vilight Mr. and Mrs. Couple Mugs to accompany them as they start their journey into married life. Your gift will make them smile each second and minute of the day once they set eyes on it.
These mugs are solely handmade and come in Gold and Marble. There is a unique pattern for each mug and they stand out fashionably without compromising on durability and quality. They simply have been fashioned with high-quality materials that serve you a lifetime. They are also packaged with a lovely box and gift card ready to present it to the couple and are ideal for handwashing but not for dishwashers. Get value for your money when you add this to your cart and eventually have it delivered to you.
Key Features:
Ceramic Mugs entirely handmade
Crafted with high-quality materials
Unique pattern for each mug
Sturdy and durable
Specification:
Brand

Vilight

Model

CPCUP-01

Weight

1.5 pounds
Mr. and Mrs. Luggage Tags

The simplest yet cutest gift you can give to a couple either on their wedding day, bridal shower or wedding anniversary can go a long way to serve the newlyweds. The Mr. and Mrs. Luggage Tags is one such gift. The couple will surely go for a honeymoon or a weekend get-away to spice things up in their love life. They can keep their luggage easily identifiable with these quality laser engraved luggage tags that will never peel or fade. It remains easily visible just as you bought it for many lovely trips in the future.
Each luggage tag set contains a removable contact sheet protected by a plastic film. They are lightweight; therefore, you need not worry about having an additional weight to your baggage or travel backpack. They can easily be adjusted, and the buckle keeps the tag attached securely to any large bag or suitcase. Made with easy usability in mind, they are durable and easy to identify, making them the most appropriate tags for airplanes and cruise ships and can be personalized.
Key Features:
Durable Laser Engraved
Does not peel or fade
Adjustable and easy-to-use luggage tag buckle
Removable contact sheet protected by a plastic film.
Specification:
Brand

ThisWear

Model

A-P-L-LGT-0004
The Newlyweds Instruction Manual



This instruction manual contains essential information, tips, and advice for couples in their early stages of marriage. It serves as a guide on how to deal with issues when they confront you, how to react to what a partner says, which might sometimes be irritating. One might think there are no hitches, especially when the marriage is fresh, but this manual will be the bedrock for a couple who just started out their life together.
The Newlyweds Instruction Manual will teach a couple how to live together even if they have different tastes and preferences – be it how to decorate the living room or bedroom, where to put that sofa chair, or how the center table should look like. How to communicate those differences wouldn't be a big task after getting this manual. Issues about sex, in-laws, sex, and whether you are ready for kids will be a thing of the past. In short, this instruction manual is here to assist all newlyweds on how to sail through the ups and downs of the early years of marriage.
Key Features:
5 x 0.6 x 7 inches with 208 pages
Three formats to choose from
Troubleshooting Tips
Essential information
I Like His Beard, I Like Her Butt – Funny Newly Wed Coffee Mugs




With the highest quality machines used to mold the mug, this funny but well thought out mug is made out of the best ceramic, and doubles as the best funny gift for your loved ones. Exclusively printed with heads held high in the United States of America by Mad Ink Fashions, your newlywed friends can start their days on a very good note. The wonderful news is; it is the perfect gift for occasions such as weddings, engagements or Valentine's Day. It can also be a gift to family, friends, or co-workers.
The I Like His Beard, I Like Her Butt – Funny Newly Wed Coffee Mugs are printed on both sides and have gone through a heated press and baked at 395 degrees for guaranteed durability. Starting a conversation will no longer be a problem since this product does that with the detailed instructions provided. It is dishwasher safe and also safe in your microwave.
Key Features:
Large Easy Grip
High-quality Ceramic Ounce
Ideal for hot and cold drinks
Dishwasher and microwave safe
Specification:
Brand

Mad Ink Fashions

Weight

1.61 pounds
The best!
Gear, gadgets & stuff for men
Straight to your inbox