Gifts For New Teachers In 2021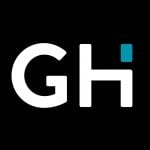 This product guide was written by GearHungry Staff
Last Updated
March 16, 2020
GearHungry Staff
GearHungry Staff posts are a compilation of work by various members of our editorial team. We update old articles regularly to provide you the most current information. You can learn more about our staff
here
.
GearHungry may earn a small commission from affiliate links in this article.
Learn more
When someone starts a new career, a small gift of encouragement can go a long way. This sentiment applies to new teachers who are about to embark on a journey that requires patience, understanding, and determination. In this buyer's guide, we're going to focus on ideas that would make great gifts for new teachers who are very close to being real-life superheroes.
Below you will find an assortment of budget-friendly items that will help you to say "thank you" and "well done" to the teacher who has made a significant impact on you or your loved one.
Gifts For New Teachers
Polka Dot Trimmed Box Sign – "A Teacher Shapes the Future"


We'll start with this decorative and motivational piece by "Primitives by Kathy". Here we have a rustic box sign that would make a great addition to a teacher's desk or a classroom wall. The sign is black and white with polka dots and says "a teacher takes a hand, opens a mind, touches a heart, shapes the future".
Made from quality wood, the Polka Dot Trimmed Box Sign can stand on its own or it can be mounted onto a wall. When a teacher needs some inspiration, he or she can look to the box for some encouragement and words of wisdom. This is a lovely gift idea that acknowledges how important educators are. It gets a whole-hearted thumbs up from us!
Key Features:
This box sign measures 6 x 3-inches
Made with premium quality wood and distressed paint
It can be hung on a wall or it can stand freely on its own
Black and white in color with fun polka dots
It includes a motivational message
This is a decorative item that inspires
Specification:
Brand

Primitives by Kathy

Model

21495

Weight

3.2 ounces
Teacher Appreciation Notebook or Journal

Express your gratitude to the best teacher ever with this encouraging and inspirational notebook. The cover features a bright and fun typeface design that conveys a message of appreciation. Inside, you'll find 100 crisp and clean-lined pages that are just waiting to be filled with notes, goals, plans, thoughts, and doodles.
Measuring 7-inches x 10-inches, this soft-cover Teacher Appreciation Notebook will fit snugly into a teacher's briefcase or desk drawer. It would also look bright and cheerful on a bedside table. You can even make this a sentimental gift by writing a letter of thanks to the teacher on the very first page (a little thought can go a long way)!
Key Features:
This is a soft-cover notebook
It measures 7" x 10"
The cover is black with colorful wording
The front design includes an appreciative quote
There are 50 double-sided pages
The pages are lined for note-keeping
Specification:
Brand

Cute Notebooks

Weight

9.1 ounces
Apple-Shaped Post-it Notes Dispenser

Apple-Shaped Post-it Notes Dispenser is a cute gift idea that also ticks the box for being clever and original. We all know that teachers go through tons of sticky-notes, so why not make life a little more convenient (and fun) with this bright red apple-shaped post-it pop-up note dispenser! It will look awesome perched on a desk and it will help the owner to remember the 100s of things they need to keep tabs on during the day.
Each dispenser holds up to 50 post-it notes at a time. The item comes prefilled with a set of sticky-notes but it can easily be re-filled once empty (the packaging will give you directions on sizing). Another awesome thing about this product is that the post-it notes it comes with are sourced from certified, renewable, and responsibly managed forests. The paper is also 100% recyclable. This means your teacher can "post-it note" away without harming the environment.
Key Features:
This dispenser will help you to capture great ideas
Notes pop up one at a time
Comes pre-filled with 50 post-it notes
Made from quality materials
The post-it notes are 100% recyclable and environmentally friendly
It's just the right size for a teacher's desk
Specification:
Brand

Post-it

Model

APL-330

Weight

1.36 pounds
Your First Year – An Inspirational Book


Your First Year motivational book gives great advice to new teachers who may be feeling a little overwhelmed with their new position. It was written by three educators who have been around the block a few times and know what it's like to enter the world of teaching for the very first time. The pages are filled with step-by-step guidance on how educators can thrive in their new roles whilst overcoming the challenges that many new teachers face.
Your First Year – An Inspirational Book may just be what the teacher in your life needs to push forward with confidence. The colorful and creative front cover makes it attractive in appearance and the content is easy to digest. If you want to give teacher support and encouragement, then this book will be a great addition to their library.
Key Features:
134 quality pages
A paperback 1st edition
The book has been written by three experienced teachers
Includes access to free study guides and downloadable resources
It features an attractive and cheerful front cover design
This will be a great addition to a school's library
Specification:
Brand

Published by Routledge

Weight

7.5 ounces
Teacher Survival Kit – Zipped Bag

Teaching isn't for the faint-hearted and that's why this innovative "Survival Kit" Bag would make the ideal gift for a teacher. Here we have a neutral-toned bag that's flecked with colorful images of stationery. The print also reads "teacher survival kit" and suggests that the contents are there to help the owner "survive" the extremities that come with educating both young and old.
The zipped-bag comes as is and it will be up to you to fill it with survival items. This is great because it gives you the opportunity to personalize the gift by adding items that you think the recipient will appreciate. You could add stationery, make-up, sweets and snacks or some luxury pamper goods.
Key Features:
The bag measures 9.5″W x 7″H
It includes a quality sleek black zipper
The bag is made from 100% cotton canvas
Professionally printed in the USA
Quality ink was used for printing so that images don't fade
Spot clean with soap and warm water
Specification:
Brand

Moonwake Designs

Weight

1.6 ounces
Teacher Bracelet with Charms

We just love this sweet bracelet that's been designed specifically for teachers. Teacher Bracelet with Charms is pretty, it's unique, and it's a gift that can be given with great sentiment. Each bracelet is made from alloy steel and features 4 charms; a ruler, an apple, a sunflower, and a square that reads "teachers plant seeds of knowledge'.
The wire design of this bangle is conveniently adjustable so it can fit all wrist-sizes and the lightweight design won't weigh heavy on one's arm. It also comes in an attractive pouch that can be wrapped or placed into a gift bag. For a lovely piece of jewelry, this bracelet is great value for money and while it doesn't sport any diamonds, it oozes love and appreciation.
Key Features:
Made from alloy metals
The wire bracelet measures 2.36″-2.56″
The bracelet expands to fit most wrist-sizes
Includes four attractive and teacher-applicable charms
It comes in an attractive jewellery pouch
It's excellent value for money
Specification:
Brand

Infinity Collection

Model

teacher1

Weight

0.8 ounces

This stylish Tote Bag for Teachers has been thoughtfully designed with teachers in mind. It comes in three great colors (red, navy blue, and charcoal) and it features all of the right-sized pockets in all of the right places. A front zippered pocket is great for storing phone and keys and the side mesh pocket can hold a water bottle or an umbrella. The main compartment is just big enough for books, a wallet, and a lunch box – everything a teacher needs to make it through a school day!
What makes this bag the perfect gift for a teacher is the wording that's been printed onto the outer fabric. The words read "teaching makes a difference". The purpose of this addition to the tote is to inspire teachers to keep on doing what they do best. It also makes it a personalized gift that's reserved for educators only.
Key Features:
The tote bag measures 13.5" wide x 15" high x 3.5" deep
It's available in three different colors
The main compartment closes with a leather strap
Made from durable and water-resistant materials
It includes a shoulder strap
Customised with teachers in mind
Specification:
Brand

Teacher Peach

Weight

8 ounces
The New Yorker – Book of Teacher Cartoons

This hardcover edition of hilarious cartoons is most befitting for a teacher's desk or coffee table. It features a collection of drawings from amazing artists around the world and each cartoon focuses on a theme that teachers can relate to. With more than 100 contributions, the recipient of this cleverly put together book will be in for a good laugh. And perhaps a good laugh is all that they need to keep their sanity in check?
Compiled by Robert Mankoff, the cartoon editor of The New Yorker, Book of Teacher Cartoon is nothing short of excellent. It pays testament to the invaluable work of educators everywhere and offers something that every teacher can relate to. This coffee table book will help new teachers to realize that they are not alone and that their experiences are shared with educators everywhere.
Key Features:
Includes more than 100 hilarious cartoons
This is a hardcover book that's perfect for coffee tables
Compiled by Robert Mankoff, cartoon editor of The New Yorker
Includes 160 quality gloss-pages
It reflects the recent changes in the world of education
Includes cartoons drawn by renowned artists
School Days Premium Lanyard with Buckle and Flat Ring

Enough to make anyone's day, School Days Premium Lanyard with Buckle and Flat Ring is a basic gift that's both practical and attractive. It's an item that can take care of a teacher's new set of keys to his or her very own classroom. While this novelty lanyard is just slightly overpriced, by paying extra you can rest assured knowing that premium quality is guaranteed. The graphics of the design are also very impressive and this can account for the price tag.
The soft silky fabric will feel smooth around a wearer's neck or it can be clipped onto a leather belt for a more discreet fit. A premium keyring and clip make will make it easy for the owner to attach their keys so that they can rest easy knowing where they are at all times. The writing on this lanyard says "school days", making it relevant to the life of a teacher.
Key Features:
The soft and silky fabric feels great on your neck
Includes a key ring and a badge hook
It includes a convenient detachable buckle
It features a bright and cheerful design
Made from American-made parts
Made from recycled materials
Specification:
Brand

Buttonsmith

Weight

0.96 ounces
Jumbo Tote with Adjustable Shoulder Strap




If you didn't like our first tote bag suggestion, then perhaps this one will tickle your fancy. Here we have a microfiber jumbo tote bag that's perfect for new teachers. It's black, white, and grey in color and has complementing words printed on the front. These words will communicate a message of appreciation to the recipient, making it a meaningful and heartfelt gift.
The Jumbo Tote with Adjustable Shoulder Strap is big and sturdy and can carry anything from a few books to a fresh outfit for a short stay, so it can be used as an overnight bag. The zipped inner and outer pockets make it easy to organize and separate supplies and the shoulder strap can be adjusted for a comfortable fit. The fabric is also conveniently waterproof which will come in handy for rainy school days.
Key Features:
The tote bag measures 21″ wide, 15″ high, and 6″ deep
It's black, white, and grey in color
Includes zippered inner and outer pockets
There's an adjustable shoulder strap
It features an inspirational quote for teachers
Made from premium quality and durable materials
Specification:
Brand

Teacher Peach

Model

8.51E+11

Weight

1.1 pounds
Everything a New Elementary School Teacher REALLY Needs to Know




The full title of this book is "Everything a New Elementary School Teacher REALLY Needs to Know (But Didn't Learn in College)" and hints that the content is about to share something new. Instead of being a typical how-to manual for new teachers, this book focuses on sharing a variety of tools and tactics that will form a "street-smart" teacher. In essence, the point of the book is to help educators keep their sanity!
Complete with 224 no-nonsense and jargon-free pages, this is a book that's easy to digest and encourages the reader to put theory into practice. It's extremely suitable for teachers who have just completed their studies and are now entering the real world of teaching. We love this book for its candidness, it's helpful advice, and it's encouraging words. For more cool titles for yourself or to give as a gift, check out our guide to the best business books.
Key Features:
This is a paperback edition
It features 224 pages that are easy to digest
Written by Otis Kriegel
A "little black book" filled with invaluable advice
This book was written with new teachers in mind
This book has many complementary reviews
Specification:
Brand

Free Spirit Publishing

Weight

12.8 ounces
Before School and After School Coffee Mug and Stemless Wine Glass Set

Just like the rest of us, teachers also need a little "pick-me-up" in the morning and something to calm their nerves in the evenings. And that's why this coffee mug and stemless wine glass set will make the perfect gift. Your favorite teacher can enjoy a cup of fresh and invigorating coffee before the day begins and he or she can then unwind in the evenings with a chilled glass of fine wine.
The white mug features a red apple print with the words "before school" and the modern stemless wine glass features a picture of grapes and the words "after school" (suggesting that alcohol is reserved for after-school activities). Before School and After School Coffee Mug and Stemless Wine Glass Set is one of those gifts that just keeps on giving and can form part of a new teacher's survival kit!
Key Features:
Made with the highest quality materials
The wine glass is stemless and modern
Both items are dishwasher-safe
The items have been carefully packaged in a gift box
Great for coffee and wine lovers
Perfectly customised for teachers
Specification:
Brand

Funny Mugs, LOL

Weight

1.6 pounds
Colourful Self-Inking School Grading Teacher Stamp Set and Tray

Every teacher needs his or her own stamping set and this high-quality kit with premium oil-based ink will do just the trick! Each Colourful Self-Inking School Grading Teacher Stamp Set includes 8 different encouraging, inspiring, and instructional messages for students. They are perfect for grading papers or for giving feedback on homework. And because the ink is acid and lignin-free, the stamps are safe for use on the skin too.
The stamps come in a convenient carry tray so that they can stay neatly organised. Apart from printing different messages, each one is also a unique colour. With these self-inking stamps, new teachers can get a head start when it comes to motivating their students in a fun, bright, and colourful way.
Key Features:
Includes 8 stamps with a carrying tray
8 different encouraging or instructional messages
Self-inking (no ink pad needed)
Stamps are acid-free and lignin-free
Made from premium oil-based ink
Great for grading homework, tests, and projects
Specification:
Brand

RELIANCER

Weight

11.2 ounces
The Beginning Teacher's Field Guide: Embarking on Your First Years




The Beginning Teacher's Field Guide: Embarking on Your First Years is a self-help book that gives deep and meaningful advice on how to handle the personal side of teaching. The author, Tina H. Boogren discusses 6 steps that every new teacher has to take. These steps (or phases) include anticipation, steps on how to survive, disillusionment, the feeling of rejuvenation, reflection, and 2nd anticipation. She also goes ahead to mention classroom strategies, teaching tips, and self-care ideas for those who are a little overwhelmed with their new role.
This book comes beautifully bound with a leather ribbon and the cover has a rustic and almost vintage look to it. It will look intriguing on presentation and once the reader delves into the book, it won't take long for them to lose themselves in the enticing prompts and spaces for journaling.
Key Features:
This book is written by Tina H. Boogren
It's a self-help book that features advice for new teachers
There are 160 pages
This is a paperback edition
The book comes beautifully bound and covered
A priceless gift for new teachers
Specification:
Brand

Tina H. Boogren

Weight

12.8 ounces

This trendy Teacher Est 2019 T-shirt is an awesome way to celebrate a new teacher's special moment as they take the step from being a student to a teacher. While it's plain in design, it's meaning is "loud and proud" and the symbolism of this T-shirt is what makes it a great gift idea for a "fresh out of the box" educator.
The shirt is made from the softest cotton and polyester blends and the fabric is also lightweight – making it ideal for long and hot summer days. The classic fit is perfect for all genders and body shapes and it will look good on just about anyone. Reading "Teacher Est 2019", this shirt is ideal for those who graduated or started teaching in the year 2019.
Key Features:
A great gift for 2019 teaching graduates
The T-shirt is soft and lightweight
It's made from cotton and polyester
It features a double-needle sleeve and bottom hem
A classic fit
It can be machine washed in cold water
Specification:
Brand

Graduation Gift Announcements

Weight

4.8 ounces
Sign Up Now
GET THE VERY BEST OF GEARHUNGRY STRAIGHT TO YOUR INBOX