Gifts For Grandpa In 2021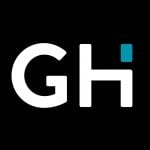 This product guide was written by GearHungry Staff
Last Updated
February 25, 2020
GearHungry Staff
GearHungry Staff posts are a compilation of work by various members of our editorial team. We update old articles regularly to provide you the most current information. You can learn more about our staff
here
.
GearHungry may earn a small commission from affiliate links in this article.
Learn more
Granddads are special, that's for sure and if you are fortunate enough to still have yours around, then giving the occasional gift now again is apt. Whether it's the season for giving or not, there are certain items that are sure to resonate with the oldtimer. Of course, the sentiment matters a whole lot, but getting a practical, thoughtful and stellar gift equally goes a long way. There's really no way to make up for fond childhood memories, but a handful of these gifts are sure to make way for better memories and experiences. For anyone that is currently clueless about it all, you cannot go wrong with the options listed below.
The Best Gift For Grandpa
Victorinox Swiss Army Classic SD Pocket Knife

If you are going for a practical and functional route, then this is one of the best gifts for grandpa. Seeing as it is fitted with a total of 7 tools, he's bound to find at least half of them incredibly useful. This among an array of other things is the reason why the Victorinox Swiss Army Classic SD Pocket Knife is a viable choice. There's everything from a handy knife to a toothpick is part of the package and even better here is the construction of the entire contraption. Not only is it made of durable stainless steel material, but it is further encased in ABS scales. This handy Swiss Army Knife is compact enough to carry around conveniently, it can fit in a pocket just as well as it fits in a bag. There's no doubt it is among one of the best gifts for grandfathers.
Key Features:
Made using stainless steel
Nice and compact
7 tools in one
Coated with polished ABS scales
Specification:
Brand

Victorinox

Model

046928560110

Weight

0.64 ounces
Egbert's Treasures 5×8 Sign with Classic Car Saying

Who doesn't like a little humor here and there? Well, one thing is for sure, every granddad equipped with a great sense of humor is sure to appreciate this stellar sign. The simplicity of Egbert's Treasure 5×8 Sign with Classic Car Saying is its selling point. The sign itself comes in the form of a 5 by 8 metal panel designed to look older than it actually is. The effect is a faux vintage style that goes hand-in-hand with the iconography. Alongside an image of a classic car, the words 'What Happens in the Garage, Stays in the Garage!' are aptly engraved on here and the whole scene is sure to put a smile on grandpa's face. Whether it's a Father's Day gift for grandpa or a little something for his birthday, this is a stellar gift and should not be overlooked.
Key Features:
The sign comes in a faux vintage style
Fitted with a black cord for hanging
Engraved with a witty one-liner
It measures 5×8 inches
Specification:
Brand

Egbert's Treasures

Model

4100-58

Weight

4 ounces

There's something insightful about really knowing your roots, especially when you have graced the earth for many years. Knowledge of heritage is exactly what you'll be giving your grandfather if you go for the MyHeritage DNA Test Kit. With a simple swab of the inner cheek and a little bit of time, this kit will help give a highly detailed ethnic breakdown. This is sure to give grandpa a little insight into who he is and where his ancestors came from. With the availability of a massive global database, the results are incredibly accurate. It covers a total of 42 regions which happen to include a total of 7 East Asian regions. With this at their disposal, users can easily find long lost relatives on both their maternal and paternal sides. This gift is nothing if it is not thoughtful and extremely sentimental. Even better is the fact that it happens to be available at quite a steal.
Key Features:
Gives a detailed ethnic breakdown
Easy to use
Huge global database for reference
Affordable
Specification:
Brand

MyHeritage DNA

Weight

3.2 ounces

Young people love comfort, middle-aged people love comfort, so it should not come as a surprise that elderly people love comfort too. Beyond loving comfort, they equally require it and UGG Men's Ascot Slipper is just the article of footwear to deliver it. These casual slippers happen to be made completely of leather, but they are further embellished with materials that make them comfier. For instance, the inner is fitted with lamb wool that all but hugs the foot and provides adequate cushioning altogether. The upper is coated with the signature UGG water-resistant suede that makes the brand stand out as a whole. In terms of design, this footwear bears a close resemblance to loafers and features a moc-toe construction. Thanks to the addition of a rubber sole, this shoe can serve the wearer quite well both indoors and outdoors, it's just a little casual accessory to help take the edge off walking as a whole.
Key Features:
Coated with water-resistant suede
The inner lining consists of wool
Has a gum rubber outsole
Made of leather
Specification:
Brand

UGG

Model

1101110

Weight

3 pounds
SwitchMe Retro Quartz Pocket Watch

The era of front pocket watches has undoubtedly come and gone, but there's a high chance that your granddads are among the select few who still appreciate them. As far as pocket watches go, the SwitchMe Retro Quartz Pocket Watch is one of the most stylish and functional. The workmanship here is undeniably exquisite and is displayed in every aspect of the design. It features precise Japan quartz movement among an array of other qualities that blend with the vintage design. The dial itself comes in a classic white color and the Arabic numerals used here come in black for contrast. Meanwhile, the front case is engraved with the words 'The Greatest Grandpa' and the back is simply left smooth, void of any engravings. Of course, there's the addition of a 14-inch chain connected using a detachable clip right at the end.
Key Features:
Has a top-notch alloy case
Fitted with a chain
Come in a retro design
Uses Arabic numerals
Specification:
Brand

SwitchMe

Weight

3.2 ounces
Hanes Men's Woven Plain-Weave Pajama Set

There's nothing that spells comfort as much as a good old-fashioned pajama set. Whether it is just for sleeping or lounging around the house with a robe over it, this particular gift for grandpa is as functional as ever. The Hanes Men's Woven Plain-Weave Pajama Set consists of a long-sleeved pajama top and trouser bottoms. Altogether, it is made of a proportionate blend of two materials; there's 55% Cotton and 45% Polyester. Now, when it comes to the design, it is a traditional set and as such, there are no unnecessary additives, just plain comfort. The top, as aforementioned is long-sleeved, it equally features a button-front design and a left breast pocket. On the other hand, the pants have an elastic waistband which happens to be adjustable as well as a fully functional button-fly. Altogether, this is a functional product that grandfathers everywhere are sure to appreciate.
Key Features:
Made of a blend of cotton and polyester
Machine washable
The bottoms have a button-fly
Long-sleeved button-front top
Specification:
Brand

Hanes

Model

91002

Weight

1 pound

Bigger is not always better and here is a product that is completely built on that foundation. This sturdy metal accessory is just what your grandpa needs to keep his money, bank cards, ID's, bus passes and the rest all in one place. The Ridge Metal Wallet may not look like it, but it is equipped with tons of features that make it the perfect replacement for a traditional wallet. First and foremost, this metal wallet is guaranteed to function for as long as it is being used. It is so sturdily built that the brand is willing to swear by a lifetime guarantee. Even better is the fact that it is equipped with RFID blocking technology so that even the best RFID Chip Readers cannot access your valuable cards. More on the front of functionality, this accessory has the ability to hold up to a total of 12 cards all at once without getting stretched out. There's even an inner notch which ensures that users can easily push out and access their cards when the need arises. Furthermore, there's an integrated money clip that allows users to fit in a couple of bills.
Key Features:
Equipped with RFID blocking technology
Can hold up to 12 cards
Slim and compact design
Fitted with a money clip
Life is Beautiful Bedside Caddy Laptop Holder

You can never go wrong with a gift that offers up some sort of organization, that's for sure. There will always be something that could be more optimally stowed away and with the Life is Beautiful Bedside Caddy Laptop Holder, it'll definitely be. The great thing about this product is the fact that there's really no age limit attached, so there's no doubt that it'll be highly appreciated by grandfathers everywhere. It can be used to stow away all sorts of items, this could be books, reading glasses and of course a 14-inch laptop. The caddy itself is made using two layers of soft, yet durable, felt material. Attached is also a layer of EVA support which can be found in between the layers of felt. Thanks to its sturdy construction, it easily holds up to 25 lbs, all day long, without giving way. The cherry on top is the addition of 2 sets of hook and loop fasteners which are strategically positioned on the caddy so as to allow easy attachment to any surface.
Key Features:
Made using felt
Can hold up to 25 lbs
Come in a variety of colors
Fitted with hook and loop fasteners
Specification:
Brand

Life is Beautiful

Model

8541859020

Weight

11.2 ounces
ITOS365 Handmade Wooden Nose Shaped Eyeglass Holder

It may be gimmicky, but in this case, that's exactly what the doctor ordered. If you have a grandpa who wears specs, then this is the perfect gift. The ITOS365 Handmade Wooden Nose Shaped Eyeglass Holder will ensure that he knows exactly where they are when he's not wearing them. It happens to be made from some of the finest Indian mango wood and that alone is a guarantee that the quality here is stellar. That's great, but the main selling point of this accessory is its physical design. It comes in the form of a face with an extremely interesting mustache. Not only is it a delight to look at, but this is quite a funtional item altogether. Even better is the fact that it is a great conversation starter. Users can simply place this eyeglass holder on their nightstand, or position it where they frequently keep their glasses or sunglasses. That way they know exactly where to find them at all times. It is equipped with a nice, flat base that ensures the safety of the specs placed on them.
Key Features:
Made using Indian Mango wood
Flat base
Comes in a rich color
Portrays a mustached man
Specification:
Brand

ITOS365

Weight

5.6 ounces
YouTheFan Universal Grill-A-Tong

Items specifically customized for grandpas are the absolute best and this particular product is right up that alley. The YouTheFan Universal Grill-A-Tong is a perfect gift for your granddad to don at the next family BBQ. At the very least it's a great way to establish his position as the number 1 grandpa. For the most part of it, this item is made of high-quality steel material and comes in a one of a kind laser-cut design. It is equally fitted with sturdy maple wood handles that are further held in place by longlasting brass rivets. In terms of functionality, this pair of tongs are quite versatile. Not only are they a great item to have handy for some grilling, but they also double as a bottle opener. So, these are pretty much a must-have item at a cookout, tailgate and so on. Apart from the words inscribed on this pair of tongs, having grandpa's favorite sports team logo laser-cut out of the metal can be arranged.
Key Features:
Made from heavy-duty stainless steel
Fitted with hard maple handles
Comes with an in-built bottle opener
Grandpa #1 inscribed
Specification:
Brand

YouTheFan

Model

7014166

Weight

1 pound
Carnivore Club Gourmet Food Gift Box

This is a tasty treat that any meat-loving granddad is sure to appreciate greatly. The contents of this package are sure to take the tastebuds on a journey like never before. In fact, the Carnivore Club Gourmet Food Gift Box contains meats that are cured by only the top artisans in the business. With a whole lot of skill and some experimentation, the recipes used here are all unique and are sure to increase anyone's appreciation for the finer things of life. There's an array of cured meats featured in the pack, specimens such as Spanish Chorizo, Toscano Salami, Prosciutto American, South African Biltong, and Bresaola and so many more are all on the table. Though there's a lot to pick from, each individual package comes with a total of 4-6 cured meats which can be eaten straight out of the box. Best believe that this food gift will be savored to the fullest.
Key Features:
Contains 1.5 lbs of meat
There's a total of 4 – 6 handcrafted cured meat included
Arrives in a high-quality gift box
Ready to eat out of the box
Specification:
Brand

Carnivore Club

Weight

2.4 pounds
Wegiel Handmade Junior European International Chess Set




As the years go by, the number of people that have an appreciation for chess has rapidly decreased. But, there a huge chance that your grandfather will still be an avid fan of this game of strategy. It'd be even better to gift him a set that features superior craftsmanship while being incredibly practical. Luckily, the Wegiel Handmade Junior European International Chess Set fits this description to the letter. The set itself comes in a nice compact size and as such, users can pick their desired location comfortably. It comes in a classic design and features the stellar craftsmanship all the way from Poland. The board itself is made from a combination of beech and birch wood that gives it a solid and comfortable hand feel. Avid players are bound to be impressed by the numerical and alphabetical algebraic coordinates which are meticulously arranged on the borders. On the other hand, the chess pieces are made from a combination of hornbeam and sycamore and feature incredible detail. For more similar ideas, check out our guide to the best family board games.
Key Features:
Compact size
The board is made from beech and birch wood
The pieces are made from hornbeam and sycamore wood
Storage compartment within the board
Specification:
Brand

Wegiel

Weight

2.76 pounds
ONIVA – a Picnic Time brand Portable Folding Sports Chair




When functionality and style cross paths, the end result is usually quite pleasant and mindblowing. In the case of the ONIVA – a Picnic Time brand Portable Folding Sports Chair, style + functionality is at the forefront. Based on that alone, this picnic or camping chair is one of the best gifts for grandfathers out there. The chair itself is about as loaded as the batmobile thanks to the array of features it is equipped with. Located on its accessory panel is a handful of pockets that can be used to hold a wide range of personal items. There's also an insulated bottle pouch as well as a fold-out table that is bound to come in handy. With an aluminum frame and a polyester canvas seat and backrest, this is a well put together product. The seat itself measures about 19 ½ inches and can carry up to300 pounds of weight. To make it a whole lot easier to transport, this foldable chair is fitted with an adjustable shoulder strap as well as two sturdy handles.
Key Features:
Comes in a lightweight design
Fitted with pockets
Has a side table
Equipped with a shoulder strap and two handles
Specification:
Brand

ONIVA – a Picnic Time brand

Model

809-00-179-000-0

Weight

9.48 pounds
Carson MiniBrite 3x Power LED Lighted Slide Out Magnifier

It is no secret that perfect eyesight becomes somewhat of a luxury as the years go by. So, it makes perfect sense that a handful of grandfathers could benefit from this stellar device. With the Carson MiniBrite 3x Power LED Lighted Slide Out Magnifier, day-to-day activities such as reading books and newspapers, model building and even checking out labels will instantly become more accessible. The magnifier itself makes use of 3x power and even comes with a protective sleeve to protect the device when it's not being used. It is furthermore equipped with an in-built LED light that makes it a lot easier to see through the acrylic lens. Even better is the fact that this handy little accessory is compact enough to be a companion on the go, so users can whip it out anywhere it is needed. To have it up and running a total of 3 AAA batteries need to be fitted in.
Key Features:
Comes in a compact design
3x power
Equipped with a protective sleeve
Powered by 3 AAA batteries
Specification:
Brand

Carson

Model

PO-25

Weight

3.36 ounces
Brisco Brands Grandfather Classic Italian Mafia Movie T-Shirt

There are a handful of classic movies that are still making waves to date and The Godfather is one of them. Avid fans of the movie will absolutely adore this number and are sure to have a laugh. The Brisco Brands Grandfather Classic Italian Mafia Movie T-Shirt is not just an article of clothing, it's a whole conversation on its own. Made from 100% cotton, the T-shirt comes in a classic design that is sure to match well with a range of bottoms. It is also equipped with a seamless double-needle collar which goes a long way to add to its classic look. The shirt happens to be untapered and is equally void of any side seams. All this results in a stylishly loose fit that is as comfortable as it is trendy. Users will be pleased to know that this product makes use of eco-friendly inks and materials.
Key Features:
Made completely from cotton
Classic fit
Fitted with a double-needle collar
Machine washable
Specification:
Brand

Brisco Brands

Model

70X08-5000

Weight

5.1 ounces

Most people's earliest memories include being wowed by all the cool things their grandparents could do. Everything from compelling stories to the tricks was one of the many reasons why to and from Grandpa were always such a hit. In Grandpa Magic: 116 Easy Tricks, Amazing Brainteasers, and Simple Stunts to Wow the Grandkids, Allan Zola Kronzek offers grandpa's a plethora of tricks to amuse their young' uns with. One great thing about the tricks in the book is the fact that the items needed to do them are quite accessible, chances are that your grandpa already has them lying about. The book itself contains a total of 116  tricks, stunts, and brainteasers that are sure to have grandkids in awe and in stitches by the time it's all done. This is not just great for the kids but it's also loads of fun for the grandparents involved. Everything from the classic coin behind the ear to removing the thumb trick is all present in the book. Even better is the fact that there are also puzzles and teasers that make for wonderful some grandpa-grandkid conversations.
Key Features:
Written by a professional magician
Contains tricks, stunts, and brainteasers
Offers up step-by-step iconography
Affordable

Now here is something with a whole lot of sentiment attached to it, this is a hit with the grandkids and a has the tendency to be a tearjerker. The Letters to My Grandchild collection made the cut for Oprah's favorite things back in 2015, so, there is no doubt that it's a stellar product altogether. This brainchild of Lea Redmond contains a total of 12 letters, 10 of them have heartfelt prompts to get writers on the right track. Meanwhile, the remaining two are perfect for freestyling and allow grandparents to think up their own prompts. Some of the prompts included are 'The best advice anyone ever gave me was' and 'My wishes for you are', these among the other 8 are indeed the making of heartwarming letters that are sure to instill a whole lot of wisdom.
Key Features:
Contains 12 letters
Made to be read in the far future
10 of the letters come with prompts
Created by Lea Redmond
Specification:
Brand

Lea Redmond

Weight

5.6 ounces
The Grandparent Gift Life Story Frame




Here's another item that is sure to tug at those heartstrings, it's a walk down memory lane immortalized in pictures that tell priceless stories. The Grandparent Gift Life Story Frame is a wonderful keepsake that will not just be enjoyed by Grandpa but by the rest of the family too. This 8 by 12 frame can either come in the form of a table or wall frame and is equipped with a total of three picture slots. Underneath each slot is a caption that explains a particular milestone in the user's life. This progression is sure to score serious sentimental value points with grandfathers everywhere. The space taken up by the white matting measures about 3 by 3 in the center and 3 by 4.5 on the sides. There's also the choice of adding an optional engravable plaque to the mix, this can be used to add a little heartfelt message that is sure to take the gift to a whole new level.
Key Features:
8×12 frame
Slots for three pictures
Accompanying optional engravable plaque
White mat background
Specification:
Brand

The Grandparent Gift Co.

Model

1096

Weight

1 pound
Sign Up Now
GET THE VERY BEST OF GEARHUNGRY STRAIGHT TO YOUR INBOX