Gifts For Best Man In 2021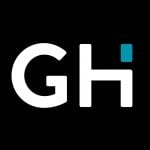 This product guide was written by GearHungry Staff
Last Updated
March 17, 2021
GearHungry Staff
GearHungry Staff posts are a compilation of work by various members of our editorial team. We update old articles regularly to provide you the most current information. You can learn more about our staff
here
.
GearHungry may earn a small commission from affiliate links in this article.
Learn more
Picking the Best Man for your wedding can be more stressful than the day itself. You've got a group of best friends stretching back from even before you could walk, along with all those you've met along the way at school, college, work, traveling, and everything in between. For Grooms, choosing the Best Man can be quite the pickle. What shouldn't be, though, is finding the perfect gifts for the Best Man to thank them for making your special day incredible.
From funny gifts to emotional ones, to those he can use for the rest of his life, we've got an array of fantastic gift options for you to choose from that will make him laugh and maybe make him shed a tear, too. He knew this day was coming through, and he knew one day he'd have to come up with a Best Man speech for the ages as he waved you off on your next voyage. With this in mind and after the dust from the Bachelor Party settles, the very least you can do is give him something to remember you by.
The Best Gift For Best Man

Just because you're heading off into the sunset and enjoying a life of love and companionship doesn't mean your Best Man should be left sitting on the sofa in his underwear wondering how you're getting on. Instead, let him revel in soft and comfortable luxury with the Nautica Long Sleeve Robe, which we've selected as number one of the best gifts for the Best Man.
Made of 100% cotton this robe is lightweight and you can wear it both open and closed with the outside belt tie. It comes in 8 colors and 2 sizes (S/M and L/XL) to suit your Best Man no matter which colors look great on him (although we're sure you'll say all of them), nor his size. It's machine washable, and easy to wear both in summer and winter whether he's putting his feet up on a Saturday morning or relaxing around the home. To add a touch of class to the outfit, you'll also find a smart but not-too-garish J-Class Sailboat embroidered on the chest.
Key Features:
100% cotton
Two front pockets
Outside belt tie
Classic J-Class sailboat chest embroidery
Lightweight
Machine washable
8 colors and styles
2 sizes
Specification:
Brand

Nautica

Model

B076MHQGTJ

Weight

11.8 ounces




Those who spent their childhood gaming through the generations with their Best Man among the rest of your Groomsmen will immediately understand why we've selected the NES Classic Edition as our premium choice for Best Man gift ideas, and it's not just because of the price. It comes preloaded with 30 classic Nintendo games you'll remember from your youth including Super Mario Bros, Donkey Kong, and The Legend of Zelda, among other. This saves time blowing on the cartridge to get it working.
Other than this, though, it's entirely like what you used huddled around the TV after school, aside from the standard HDMI cable, because it's still the 21st century. Also included is a single classic Nes controller, and if you can find them in the attic, it's also compatible with both Classic Controller and Classic Controller Pro, which further adds to the original look and feel, washing the whole Groom party with waves of nostalgia that are hard to rediscover nowadays.
Key Features:
Preloaded with 30 games
Standard HDMI cable
Old school classic NES controller
AC adapter
Compatible with Classic Controller and Classic Controller Pro
Compact
Original look and feel
Specification:
Brand

Nintendo

Model

B01IFJBQ1E

Weight

1.49 pounds
Haysom Interiors Best Man Glass And Coaster Gift Set

In our first of quite a few alcohol-related gifts, the Haysom Interiors Best Man Glass and Coaster Gift Set is the perfect gift for Best Men who love their liquor almost as much as they love embarrassing you with their Best Man speech.
This classy and sophisticated set includes a clear whiskey glass complete with Best Man wording to let them know just how grateful you are for their dedication and friendship. Also included is a coaster, because we don't want condensation marks, regardless of how wild the celebrations are getting. For superb gifting options, it comes complete in a light brown gift box, which not only hides what it is but also keeps it safe from damage before the big day. It's dishwasher safe, so your Best Man can place it in and let the jets do their thing, and at a 3" diameter and 3.5" height, they will get plenty of their favorite whiskey (or whatever else they like to drink) out of it.
Key Features:
Clear whiskey glass
Best Man wording
Light brown gift box
Dishwasher safe
3" diameter
3.5" height
Specification:
Brand

Haysom Interiors

Model

WI-WG570

Weight

12.8 ounces
Forum Novelties "The Best Man" Socks


You don't always have to go classy and meaningful when shopping for your Best Man gifts, though and for many, the Forum Novelties "The Best Man" Socks will be the perfect socks to match with your wedding suits to make the proceedings feel even more inclusive than they already are.
This one size fits all design comes with The Best Man stitched into the shin and calf part of the sock with white text over elegant black material for you don't distract too much from how beautiful the bride looks. You can buy matching Groom and Groomsman options, too, so instead of reminding that one guy who always needs to wear clown socks to serious formal events, you can trust everyone will keep to the dress code, at least until the after-party.
Key Features:
One size fits all
Matching Groom and Groomsman options
Black color
Elegant material
Specification:
Brand

Forum Novelties

Model

B01DSCAUGU
WDD Amore by Julianas Whiskey Glass and Coaster

Our second whiskey glass set is the equally smart, equally sophisticated WDD Amore by Julianas Whiskey Glass and Coaster. This set comes with Best Man etched onto the glass so everybody knows how important he is on your big day, and might even get him in with one of the Bridesmaids, although we hope it's one of the single ones.
Inside, you get one glass and one coaster and these come in a handy gift box that ensures no damage comes to the fine glass and makes it a suitable gift on the big day. It's dishwasher safe, and you can trust the etching not to fade, even after frequent use. However, we advise you to let it air dry instead of rubbing it to keep the etching clear. An amazing gift for whiskey lovers.
Key Features:
Best Man writing on glass
Dishwasher safe
1 glass
1 coaster
Gift box
Specification:
Brand

WDD

Model

B00UYMGLOS

Weight

12.3 ounces
Simpler Ideas 8oz Gold Hip Flask Gift Set




Some might say hip flasks are a bit of a tired and cliche Best Man gift, but after seeing the Simpler Ideas 8oz Gold Hip Flask Gift Set, we can guarantee they'll change their tune. First up, it's gold (gold-colored, anyway), none of that boring old brushed steel nonsense, so that's an immediate tick in the plus column, and second: it's an exclusive design you won't find elsewhere. If you need more convincing your Best Man will love it just as much as you love your soon-to-be-spouse, this flask is leak-free, easy to open, and comes with a handy pouring funnel to ensure nothing goes to waste.
The classy fit packaging keeps it secure before handing it over, while the Well Deserved debossed logo offers further character that sets it apart from the rest of the pack. Even if your Best Man doesn't drink, it still makes an excellent ornamental gift to remind him of that day where he transferred his responsibility of you from him to your beloved.
Key Features:
Exclusive design
Top-grade stainless steel
Classy fit packaging
"Well Deserved" debossed logo
Pouring funnel
Leak-free
Easy opening
Specification:
Brand

Simpler Ideas

Model

8541914240

Weight

4.8 ounces
Frederick James Best Man Pocket Watch

While watches or just timepieces, in general, are not as widely used for their original purpose as they once were what with the convenience of your smartphone, the Frederick James Best Man Pocket Watch still has a lot to offer, especially as a memorable and unique gift that your Best Man can use on the big day.
This pocket watch boasts an exquisite design with an engraved message from you to him and a fully functioning face that uses Quartz movement that's both accurate and – sorry for this – timeless. The 45cm steel chain further adds to the class and clips neatly and securely into a buttonhole or similar. As for the case, the polished steel surface is so clear you can see your own reflection in them, which is perfect for getting their hair right just before the event begins. To top it off, you'll get a high-quality gift box, and there's also the potential for matching designs for other members of the wedding party.
Key Features:
Memorable gift
Exquisite design
Quartz movement
45cm steel chain
Polished steel surface
High quality gift box
Matching design available
Specification:
Brand

Frederick James

Model

8541773230

Weight

3.52 ounces
Jexivi Whiskey Stones Gift Set




Another great option for your (second) favorite person in all the world is the Jexivi Whiskey Stones Gift Set, and it's also another fantastic choice for the whiskey lover you've always known. This smart and effortlessly elegant set comes with lead-free crystal glasses and natural granite stones which you use to chill your whiskey and prevent it from diluting like use ice would.
Also included is a glass crown candle holder to add some further atmosphere to the proceedings along with a velvet pouch to keep the stones safe and sound when you're not using them. Another feature is the stainless steel clip, which keeps curious stranger's grubby hands off them and makes everything feel even more high class than you already feel. The stones are safe; the stones are practical, and this set is so well-rounded, the only thing missing is a bottle of the finest Irish whiskey to celebrate a successful day, but that will come in time.
Key Features:
Lead-free crystal glasses
Natural granite stones
Practical
Safe
Won't dilute drink
Crown candle holder
Velvet pouch
Stainless steel clip
Specification:
Brand

Jexivi

Model

B07SQQFDX2

Weight

2.85 pounds
Rainbow Socks Pizza Socks Box

Shifting away from alcohol-fueled fun, the Rainbow Socks Pizza Socks Box offers something a little more fun for your pizza-loving Best Man to wear to work, around the house, or even to his own wedding whenever that might come.
The four pair set is presented in the shape of everyone's favorite circular comfort food and boasts Hawaiian style, Pepperoni, and Italian flavors along with an additional crust pair that runs around the edge to give your Best Man something to grab, at least until he realizes it's not a real pizza. The cotton is of the highest quality to ensure they last a long time (although likely not as long as your marriage; we hope), and they're easy to pull on to further prevent tearing and holes. They are suitable for foot size 9.5 to 13 (41 – 46 European sizes) and while your Best Man might complain about feeling a little hungry while wearing them, he'll also feel he's got the coolest and most unique socks at the ceremony, at work, or just at home.
Key Features:
4 pair
Easy pull on
Hawaiian, Pepperoni, and Italian flavors
Additional crust pair
High quality cotton
Specification:
Brand

Rainbow Socks

Model

B07NTP2DQJ

Weight

7 ounces
BOBO BIRD Wooden Mens Watch

Watches are a classic choice for the Best Man and picking the BOBO BIRD Wooden Mens Watch will take such a tradition to a new level. The wooden and stainless steel blend offers both sturdiness and a lightweight feel, while your Best Man will also enjoy non-toxic and hypoallergenic materials to prevent chafing or potential allergies.
It's crafted using natural wood, while the strap comes with an adjustable wrist band and a folding clasp to prevent it from slipping from its hand when taking it off. Not only does this ensure it doesn't get lost before they've had the chance to show it off, but it also protects it from damage against the floor, water, and other hazards. The 3 inner chronographs measure elapsed hours, time, and minutes, and there is also a useful date function for when you're all a little hazy the morning after. The Retro Army design is another nice touch and further adds a unique slant to what is very much a classic gift. Make sure you also check our guide to the best chronograph watches.
Key Features:
3 chorongraphs
Date display
Non-toxic
Hypoallergenic
Handmade natural wood
Adjustable wristband with folding clasp
Free fix tool
Retro Army design
Specification:
Brand

BOBO BIRD

Model

nP09

Weight

12 ounces
My Personal Memories Pint Glasses

Because wedding days and Bachelor Parties should be about downing as many pints as you and the Best Man can possibly handle, often with varying levels of success, investing in the My Personal Memories Pint Glasses is a sure way to get the party started.
It boasts a 16-ounce capacity that's just like what you're used to at the local bar, and the glass is durable enough to last at least through the first night of nonsense. After that, you should still enjoy the clear Best Man badge etching which lets everybody know who exactly to thank for a great night out. If you like, there are also matching styles available for you, your additional Groomsmen, and the Fathers of both you and the Bride, so if you want to get a real party started, you know exactly who to call upon. Now drink up, because the next round's on you. 
Key Features:
Suitable for wedding day and Bachelor party
16 ounce capacity
Best Man badge engraving
Alternate styles available
Durable
Specification:
Brand

My Personal Memories

Model

MPM0354

Weight

14.7 ounces
Frederick Engraving Tuxedo Best Man Glass

While not as comprehensive as our other whiskey glass choices, the Frederick Engraving Tuxedo Best Man Glass will still be a fine addition to your Best Man's crystal cabinet for when he wants to relax with a nice bottle of his favorite drink after a long day. It has an 11-ounce capacity to ensure things don't get too wild, and both the glass at the etching is highly durable to keep them looking brand new.
It's dishwasher safe, and you don't need to worry about the etching fading away even with this, although we'd advise letting it air dry should you wash it by hand. The base is also stable so you can guarantee no spilled drinks. Just like the pint glass, you can invest in matching styles for other members of the wedding party, so when you sit down at the end of the night, no one feels left out. It also makes an amazing gift for men who love to drink.
Key Features:
11 ounce capacity
Engraved in America
Permanent etching
Dishwasher safe
Durable glass
Heavy, stable base
Matching alternatives for Father, Groomsmen, Usher, and more
Specification:
Brand

Frederick Engraving

Model

B074KM2LDZ

Weight

13.4 ounces
Tommy Hilfiger Leather Wallet

Those of you who don't drink will be happy to learn that was our final drinking-related option, so let's move on to something with a little more practicality. The Tommy Hilfiger Leather Wallet comes in 24 colors and styles and also boasts RFID protection from sneaky thieves trying to scan your card.
Inside, there is a removable card holder that better complements the bifold styles and ensures easy closure no matter how many Ones your Best Man wants to pack into it to take to the strip club. The textile lining offsets the weight the leather might cause, and also allows the wallet to breathe better because no one wants sweaty cash, do they? It comes in a classy, easy to a gift box that doesn't entirely give away what's inside, but that's not to say he won't guess almost immediately. Let's just hope he wasn't expecting jewelry.
Key Features:
24 available colors
RFID protection
Removable card holder
Gift box
Thin bifold style
Textile lining
5 slip pockets, 6 ID windows, 6 card slots
100% leather
Specification:
Brand

Tommy Hilfiger

Model

31TL220067

Weight

7.2 ounces
Tesylar Wood Phone Docking Station




If your Best Man can never find his phone whenever he wakes up, if he's always losing his keys, or seems to constantly misplace his sunglasses for your morning run, the Tesylar Wood Phone Docking Station has everything and more than he might need to be better organized, especially with a big day coming up.
Constructed of solid ash or oak (depending on which model you buy), it boasts a sturdy construction that's built to last. The multiple compartments off plenty of space for additional accessories including rings, watches, and pens, but it's still compact enough to sit comfortably on his desk or bedside table. There's a hole to thread the charger cable through for overnight rejuicing, and it's also suitable for many devices, so whether he's got an iPhone, Huawei, or Samsung, he's covered.
Key Features:
Solid ash or oak wood
Multiple compartments
Compact
Easy desk organization
Phone charger port
Suitable for many devices
Eco-friendly
Elegant and simple design
Specification:
Brand

Tesylar

Model

B07PLKYVM5

Weight

1.21 pounds
Vancase Leather Hanging Toiletry Bag




Our final selection of the best gifts for the Best Man is the Vancase Leather Hanging Toiletry Bag which is also our premium choice and ideal for the traveling businessman, or just a guy who loves to see the world. The multifunctional design is suitable for toiletries, office supplies, and electronics, and the multiple compartments offer plenty of opportunities to store a variety of travel accessories when on the go.
The eco-friendly materials are odor-free, stylish, and waterproof, and it also comes with a shockproof design that protects things like aftershave bottles, electric toothbrushes, and even more delicate items. The built-in hook is convenient and allows you to hang it wherever he needs, whether that be the office bathroom or the luxury suite at the top of Vegas' finest hotel, you know, until you get there, anyway.
Key Features:
Multifunctional
Eco-friendly materials
Odor free
Multiple compartments
Stylish
Waterproof fabrics
Shockproof
Convenient hanging hook
Specification:
Brand

Vancase

Model

B07L3PR7JH

Weight

1.6 pounds
Sign Up Now
GET THE VERY BEST OF GEARHUNGRY STRAIGHT TO YOUR INBOX