Gifts For Bakers In 2021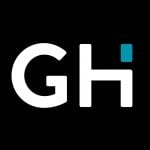 This product guide was written by GearHungry Staff
Last Updated
June 23, 2020
GearHungry Staff
GearHungry Staff posts are a compilation of work by various members of our editorial team. We update old articles regularly to provide you the most current information. You can learn more about our staff
here
.
GearHungry may earn a small commission from affiliate links in this article.
Learn more
Do you love that sweet smell of freshly baked goods in the morning? Then the baker in your life deserves a gift or two. But what to get them? There is such a vast choice of products for bakers that making up your mind can be difficult. If you want your present to be a real hit but lack inspiration, check out our list of best gifts for bakers. From trays and pans to utensils to kitchen appliances, we've got you covered. So, let's start our rundown.
Gifts For Bakers
Breville BOV800XL Smart Oven Pro with Element IQ




The Smart Oven Pro by Breville is an essential appliance for bakers, cooks, and anyone else in need of a versatile countertop appliance. Combining the benefits of an electric oven with those of a toaster, it'll become your best friend for quick breakfast preparation and will be by your side when you want to bake a cake or make some cookies. Ten preset functions make it easy to choose the desired mode to make toast or prepare a bagel, roast a chicken, bake pizza, or even keep your food warm after cooking.
What makes this oven different than all others – and what makes it our best choice – is the Element IQ designed to deliver the right baking power at the right time by transferring heat intelligently through the five quartz elements. As any baker knows, the precise and stable temperature is key to perfect baking. The oven is also super-sleek and looks fantastic. It can complement any kitchen or countertop, so your partner or roommate will surely love it.
Key Features:
Element IQ for precise and stable heat
Toaster function
10 preset functions including baking, pizza, and cookies
Backlit, LCD screen
Slow cook function
Interior oven light
Convection heat
Set of pans included
Specification:
Brand

Breville

Model

BOV800XL

Weight

16.98 pounds
U-Taste 12 Piece Measuring Cups and Spoons Set

Measuring cups and spoons are a baker's staple, but why get something dull when you can surprise your baker with this fun, colorful set by U-Taste? It contains seven cups, five spoons, and two stainless steel rings that store easily.
Made to withstand years of dependable use, U-Taste 12 Piece Measuring Cups and Spoons Set is made from food-grade stainless steel – the most commonly used type for high-quality kitchen utensils. In other words, the set is rustproof, corrosion-proof, and just perfect for measuring both dry ingredients and liquids. Additionally, the non-reactive steel surface will not react with any foods, thus not affecting any flavors.
Convenient measurements engraved on each cup or spoon make it super-easy to choose the right volume. Measurements marked in both cups and milliliters mean that you can leave the guesswork out and focus on the recipe rather than converting units. We also love the attractive, ergonomic, and colorful handles made from non-slip, BPA-free silicone, This useful kitchen set is a perfect gift for the baker in your life.
Key Features:
Complete measuring cups and spoons set
Made of 18/8 (304) stainless steel
Engraved measurements on handle
Non-skid silicone grips
Sturdy storage rings
Dishwasher safe
Specification:
Brand

U-Taste

Model

MC01-12P

Weight

1.43 pounds
Cuisinart PowerSelect CHM-3R Electronic Hand Mixer

Making fillings or mixing batter can be done by hand, but it more manageable with an electronic hand mixer, such as the Cuisinart PowerSelect. Indeed, this 3-speed mixer is one of the best gifts for bakers you could find. Not only it's inexpensive, but it's incredibly useful both at home or in a bakery.
This mixer has 220 watts of power with automatic feedback, which delivers more power when required. What this fancy feature means is that it can cut through cold sticks of butter without any effort. Quick speed control and beater eject button are other highlights.
The hand mixer also has a convenient swivel cord that allows for both right and left-hand use. We also like the extra-long, self-cleaning beaters with no center post. Washing off all traces of batter has never been easier. Available in red or white, this electronic hand mixer is also easy to match with your kitchen's design or other baking appliances. No doubt, this mixer makes an excellent gift for the bakers in your life.
Key Features:
220 watts of power
Self-cleaning beaters
Quick and fast, but not overpowering
Spatula included
Complimentary recipe book
BPA-free materials
Easy speed control
Swivel cord for right- or left-hand use
Specification:
Brand

Cuisinart

Model

CHM-3R

Weight

2.6 pounds
KitchenAid Artisan Series 5-Qt. Stand Mixer with Pouring Shield




A hand mixer is functional, but if you're looking for more versatile gifts ideas for bakers, the KitchenAid Stand Mixer with Pouring Shield could be a welcomed choice.
Part of the Artisan Series collection, it impresses with 5-quart capacity and a wealth of exciting features. We particularly like the power hub, designed to let you turn the mixer into a true culinary center. It comes with a flat beater, cookie hook, and wire whip, but it's compatible with more than 12 optional attachments you can use to shred cheese, make pasta, or slice things.
Ten speeds and 59-point planetary drive add up to good things. This stand mixer provides thorough ingredient incorporation, while the three essential attachments let you mix, knead, or whip with ease. We also like the bowl that has enough capacity to mix nine dozen cookies, seven pounds of mash potatoes, or four loaves of bread, all at once. Comfortable handles and dishwasher-safe material bring further value. Did we say that you can choose from over 20 colors? This stand mixer boasts a retro look and will surely be a cool addition to any home or professional bakery.
Key Features:
All-round kitchen robot
Mixing and whipping utensils included
10 speeds
235 watts of power
5-quart stainless steel bowl
Available in a variety of colors
Compatible with over 12 attachments
Specification:
Brand

KitchenAid

Model

KSM150PSWH

Weight

22 pounds
Norpro Nonstick Cake-Sicle Pan with 24 Sticks

Preparing sweet buffets for either family or clients is ultimately every baker's dream. So it's no wonder that this fancy baking pan is on our list. Designed to help you create the sweet buffet of your dreams, this Nonstick Pan by Norpro helps create cake-sicles that will draw raving reviews.
Sweet and stylish like the cake-sicles it's designed to make, the pan has eight slots and comes with 24 sticks – just what you need to start a new birthday or party tradition. The nonstick coating ensures easy release and cleaning, but we still recommend using some baking spray before pouring in cake batter or cookie dough.
Despite being dishwasher-safe, we also recommend hand washing, as the nonstick coating is easy to scratch. The pan also comes with a recipe booklet for aspiring pros or beginner bakers and foodies. All that you need to let your imagination run free to create splendid cookies and cakes.
Key Features:
8 nonstick cake-sicle slots
24 sticks
Recipe booklet
Dishwasher-safe
Specification:
Brand

Norpro

Model

3900

Weight

1.15 pounds
MSC International Joie Yolky Egg Separator

The MSC International Joie Yolky Egg Separator is one of those useful gifts for bakers that you never think to give. It's designed to separate yolks from egg whites in one easy step, which comes in handy whenever you're making a cake, macarons, meringue pies, or egg custards, to name just a few. This cute-looking chicken is made from BPA-free plastic and is FDA-approved, meaning it's safe to use at home and legal for your bakery.
Its ingenious design also makes it incredibly easy to use. Just clip the happy chicken to a bowl or cup and crack in the egg. The device allows the egg whites to flow through, while reliably holding the yolk for you to use. Furthermore, the yolk catcher is also easy to maintain. Simply hand-wash it in warm soapy water, rinse, and let dry. And for even more fun gift-giving options, the Yolky separator comes from a collection comprising whisks, pans, spatulas, and egg slicers.
Key Features:
Easy-to-use egg separator
Lovely design
Made from BPA-free plastic
FDA-approved
Bowl clip
Mess-free operation
Specification:
Brand

MSC International

Model

96035

Weight

0.96 ounces
Whisk Wiper Multipurpose Kitchen Tool

The Whisk Wiper is a multipurpose kitchen tool and one of the best and most useful gifts for bakers. Because wiping clean a whisk or a bowl has never been easier – not to mention that it comes with an included whisk, for an even more complete and wallet-friendly gift.
The gadget is made from flexible, food-grade silicone and comes in various colors. It's perfect to use with the included 11-inch whisk, or any other 7-wire whisk or similar, and it gathers all batter or icing in a matter of seconds. Simply slide it on your whisk before you start wiping, then slowly remove it to return all that food to the bowl. Off the whisk, this cool kitchen gadget transforms into the ultimate bowl wiper, making it easier than ever to clean the bowl. This patent-protected gadget is made in the USA, comes with a hook hole for safe storage, and is super-easy to maintain. No doubt, a perfect gift for any gadget-oriented baker.
Key Features:
Fits most 11-inch whisks
11-inch whisk included
Gathers drips
Wipes whisks in seconds
Transforms into bowl spatula
Easy to clean
Easy to hang on a hook
Available in mini and pro versions too
Specification:
Brand

Whisk Wiper

Model

COMINHKPR146559

Weight

8 ounces
Booze Cakes: Confections Spiked with Spirits, Wine, and Beer

If there is anything bakers love more than kitchen appliances and utensils, it has to be recipe books. So, why shouldn't you surprise the baker in your life with the excellent Booze Cakes book?
As its name suggests, the volume comprises a wealth of recipes of cakes for adults. From the traditional use of spirits in some cakes to surprising alternatives offered by wine, beer, and other alcoholic beverages, you'll find many exciting ideas for the next birthday or after-office party. Recipes include Tipsy Tiramisu, English Trifle, Tres Leches cake, complete with essential baking tips and information, such as the origin of various beverages and the amount of alcohol that stays in your cake after baking.
While not all the recipes come with pictures, they are all easy to follow – thus, perfect for the novice baker – and the results are quite impressive. The various chapters go from classic cakes that traditionally contain alcohol to surprising interpretations of popular recipes, party cake snacks, as well as cocktail cakes, plus a useful list of metric conversions at the end of the book.
Key Features:
Tips and tricks to using alcohol for baking
Classic and revisited cake recipes
Available in kindle and paperback versions
Mrs. Anderson's Baking Pie Marker Cutter and Portion Divider

Have you ever wondered how bakers manage to cut even slices of pie? With a pie marker cutter and portion divider, of course. So, why don't you make the baker in your life happy with Mrs. Anderson's Baking Pie Marker Cutter and Portion Divider?
This multifunctional gadget is straightforward to use and works on all 9-inch or larger pies. Whether it's homemade or frozen pies, cakes, or quiche Lorraines, this portion divider is up to anything. You can use it to help control costs and reduce waste in a bakery, or even to stop the endless debates on who got the biggest piece of dessert at the next family gathering.
This hand tool has sharp tines, and the pie marker also works to pierce steam vents into pie crust before baking or to mark even portions of delicious cheesecake. It might look complicated, but we like how easy it is to use. Simply center the pie marker on top of the pie, lift straight upward, and slice along the perforated lines. Durable, reusable, and easy to care for, this pie marker is a top choice for most bakers.
Key Features:
Ideal for 9-inch or larger pies
Marks visible guidelines for cutting 8 even slices
Multiple uses on pies, cakes, pizza, and more
Minimal assembly required
Easy-grab handle
Specification:
Brand

Mrs. Anderson's Baking

Model

43743

Weight

4.8 ounces
Ann Clark Dinosaur Cookie Cutters with Recipe Booklet

Most bakers know that satisfying a child can often be daunting; that's why every item that can help them with creating the perfect cake and cookies for kids is an excellent gift for bakers.
From the myriad of kitchen tool options, we like Ann Clark's Dinosaur Cookie Cutters. Not made only for cakes, you can use them to cut cookies and other sweets. Made in the USA and certified food-safe, they use tin-plated steel and lack coloring – a design detail that ensures you'll never deal with nasty paint residues on the goodies.
Another highlight is the shape of these Jurassic Park themed cutters. You'll get T-Rex, Brontosaurus, Stegosaurus, as well as Triceratops. Finally, a dinosaur footprint completes this adventurous collection. All cutters have a deep 1-inch cut and can shape cool or room temperature goods, as well as hot foods. Not only are they perfect for making cookies and sweet decorations, but they're also ideal for creating attractive savory treats, such as dinosaur sandwiches.
Key Features:
Made from rigid tin-plated steel
Five cookie cutters
Made in the USA and food-safe certified
Deep 1-inch cut
Super-sharp edges
No color coating
Specification:
Brand

Ann Clark

Model

A6-269

Weight

0.48 ounces
The Smart Baker Cheat Sheet Baking Apron

We all know baking is an art and that weighing the right amount of each ingredient is key to the successful completion of each recipe. But it would be hard to ask a baker to remember all measurement conversions and charts. And that's where The Smart Baker Cheat Sheet Apron steps in. Created to help all bakers measure ingredients correctly, it converts quantities from ounces to teaspoons to tablespoons and cups. Not only will this apron help you leave the guesswork out of the game to simplify the baking process, but it also tells you the most common baking substitutions.
With all this information at your fingertips, you'll never have to worry about struggling to follow various recipes. The apron comes in an array of colors and is adjustable to fit the baker in your life. You can also have it customized with your favorite baker's monogram—more than enough reasons to stop overthinking it and just grab one.
Key Features:
One-piece, adjustable apron
Available in various colors
Customization option available
Ingredient conversion cheat sheet on the bottom of the apron
Easy to clean
Specification:
Brand

The Smart Baker

Model

COMINHKPR86519

Weight

3.52 ounces
Pacific Giftware Retro Oven Freshly Baked Ceramic Cookie Jar




Have you ever wondered what happens with all those delicious – but not so good-looking – cookies created from leftover dough? They go into the baker's cookie jar, of course. So, what better gift than a cookie jar for your favorite baker to save some freshly baked cookies? One we genuinely like is this Retro Oven Freshly Baked Ceramic Cookie Jar by Pacific Giftware.
This jar will take you back to the 50s with its retro pink color scheme that adds character to any home kitchen. Made from glazed ceramic, its perfect for keeping cookies, and comes with an air-tight lid that'll keep your goodies fresh for days. The jar is hand-painted, meaning that each piece is unique. No doubt, a gift to be loved.
Key Features:
The 8-inch tall cookie jar
Made from glazed ceramic
Hand-painted
Retro appliance shape
Airtight lid seal
Specification:
Brand

Pacific Giftware

Weight

2.73 pounds
Blue Q Oven Mitts This is F–king Delicious.

Bakers and oven mitts go hand in hand, and if your favorite baker has a sense of humor, we recommend getting him Blue Q Oven Mitts This is F–king Delicious. This high-quality mitt is 100% cotton and will protect delicate hands from hot pots and pans. She'll surely love the retro, girly decorations, as well as the quirky phrase printed on top – This is f—king delicious.
The funny gift is super-insulated and decorated on both sides. Mauve and pink accents make it a perfect choice for most ladies out there, while the cute girl and dog sitting at the table are fun additions. If you don't like this print – or if you're looking for the perfect gift for a male baker – know that Blue Q offers an extensive collection of funny print oven mitts for all genders and tastes.
Key Features:
Made from 100% cotton
Super-insulated
Quality stitches and seams
Cute colors and prints
Various versions available
Specification:
Brand

Blue Q

Model

4 ounces

Weight

WW109
Fox Run Polished Marble Rolling Pin with Wooden Cradle

Bakers and pastry chefs have long valued cold surfaces that keep the dough from sticking, and the baker in your life will surely appreciate this polished Fox Run marble rolling pin. Combined with a marble board, this rolling pin is the perfect gift for pastry chefs and bakers known for preparing lots of puff pastry, as well as cookies or other types of sticky dough. Crisp and smooth, the rolling pin has no sticking properties, which means that you can limit the amount of flour you use.
This rolling pin is useful and aesthetically pleasing. Made from 100% natural marble, it impresses with an elegant design and unique pattern. The wooden handles and cradle add more elegance to this solid performer. Nylon ball bearings inside the pin provide reliably smooth action, and, as you can imagine, it is super-easy to clean.
Key Features:
Made from natural marble
Wooden handles and holder
10-inch long barrel
18-inch total length
Unique color and patterns
Specification:
Brand

Fox Run

Model

4050COM

Weight

4.6 pounds
Windspeed Pastry Icing Piping Bag

Ending our roundup of best gifts for bakers, the Windspeed Pastry Icing Piping Bag is the perfect gift for bakers, pastry chefs, and cake decorators. As its name suggests, it helps you decorate cakes and cookies as fast as possible – and with the best possible results. It's made from food-grade ABS and shaped like a pen. The two included nozzles add further value, and it's compatible with all small and medium-sized nozzles.
Useful and fun, this device lets you squeeze the icing bag with just one hand so that you'll always have a hand free for holding or moving the item that you decorate. It's versatile and can work with fondant, sugar paste, marzipan, and other types of icing. This icing tool is a useful addition to any dessert baker's arsenal.
Key Features:
Blue plastic pen
Two metal nozzles
Compatible with small and medium nozzles
Easy to clean
Two reusable bags
Specification:
Brand

Windspeed

Model

EXPSFN014462

Weight

3.2 ounces
Sign Up Now
GET THE VERY BEST OF GEARHUNGRY STRAIGHT TO YOUR INBOX