Gifts For Adrenaline Junkies In 2021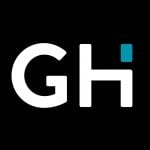 This product guide was written by GearHungry Staff
Last Updated
October 30, 2019
GearHungry Staff
GearHungry Staff posts are a compilation of work by various members of our editorial team. We update old articles regularly to provide you the most current information. You can learn more about our staff
here
.
GearHungry may earn a small commission from affiliate links in this article.
Learn more
Finding gifts for adrenaline junkies is not as easy as many of you might expect. The very nature of thrill-seekers and those who appear to be entirely laissez-faire about their own wellbeing means they're never truly satisfied. However, adventure gifts can come in many shapes and sizes, and as long as you're smart, you just might end up surprising them. Here, we've got a bit of everything, ranging from activities to get the blood pumping to things to keep them safe, with everything in between. They might involve no one leaping from tall structures, but you don't have to go fast to appreciate a good gift.
Gifts For Adrenaline Junkies



Starting off with a bang, the Skyrunner Kangaroo Shoes are our top choice of the greatest gifts for adrenaline junkies you can find. It's a great gift if you're tired of seeing the same old stuff and want to try something a little unique, but it's also got a heap of benefits, too.
The natural energy transfer with its depressive spring construction keeps wearers mobile, while the sheer act of using them will make you immediately happier, boosting your mood and confidence and ensuring you have a great time. You might get a couple of odd looks if you wear them to the store, but for a fun time you won't want to stop, there are few things so immediately satisfying available. Sure it's a little dangerous, but isn't that the point? 
Key Features:
3 colors
155 – 200 pound weight range (70 – 90 kg)
SGS and CE certified
Natural energy transfer
Depressive spring
Specification:
Brand

Skyrunner

Model

B00M3Y8ZFS

Weight

20 pounds
CamelBak 100oz M.U.L.E Hydration Pack




No collection of awesome adventure gifts for him would be complete without something sensible and the CamelBak 100oz M.U.L.E Hydration Pack is exactly that without feeling like a buzzkill. For hikers, mountain climbers, and dirt bike lovers, this hydration pack is an essential addition to your extreme arsenal.
The new design allows 20% more water per sip for optimal refreshment, while the magnetic tube trap prevents clogging. As for comfort, the air director back panel helps you breathe, and even when full, the straps won't dig deep into your shoulders, which isn't ideal in the middle of an intense adventure.
Key Features:
8 colors
20% more water per sip
Ergonomic handle
Magnetic tube trap
Air director back panel
Stretch overflow storage compartment
Specification:
Brand

CamelBak

Model

1115005000

Weight

1.41 pounds
Razor Crazy Cart Electric 360 Drifting Cart

Another wild example of extreme gifts that will help you relive your youth, is the Razor Crazy Cart Electric 360 Drifting Cart. This baby delivers hours of enjoyment for adults and kids alike, with 360-degree rotation and a drifting experience you cannot find anywhere else.
Riders can revel with the drift bar to spin, turn, twist and drift, while foot speed pedal keeps you firmly in the driver's seat. For safety, the front wheels are designed not to tip over, but we'll let you see whether or not it's actually possible. Please remember to wear a helmet, though, just in case. If you are looking for some similar fun options for children, check out our guide to the best kids go-karts.
Key Features:
Variable speed foot pedal
360-degree rotation
Controllable drift bar
Pneumatic front tire
Anti-tip front caster wheels
24v rechargeable battery
Specification:
Brand

Razor

Model

25143499

Weight

55.2 pounds




Friends of adrenaline junkies know how essential video footage is to showing off their new adventure and if you're going to film your wild experiences, you may as well use the best gear. Whether racing down a hill, catching sick waves, or pulling tricks on the slopes, the GoPro Hero 7 is the undisputed go-to solution.
It records crisp and smooth video in ultra-high definition 4K60, while the 12MP camera takes clear pictures of your surroundings. The rugged construction ensures durability, and if you really want to shock your followers, the live streaming capabilities allow you to capture moments that will need to be seen to be believed. And you will definitely need some of the best GoPro accessories from our list, so check them out.
Key Features:
HyperSmooth video stabilization
Time warp video
Rugged and waterproof
Voice control
Live streaming
Super photo
4K60 video and 12MP photos
Specification:
Brand

GoPro

Model

CHDHX-701

Weight

4.2 ounces
Fox Racing Launch Elbow Guards

Obviously, we hope you never fall off your bike but if you do, having the Fox Racing Launch Elbow Guards will protect you from more serious injuries. The ribbed hard-shell is tough and durable, and the shape molds around your elbow to ensure a better fit. The venting of these elbow pads keeps you cool and the unique cross straps keep everything secure. Pick from either red or black to suit your style.
Key Features:
Ribbed hard shell
Elbow cups
Soft bio-foam chassis
Strategic venting
Forearm cross straps
Riveted Fox head logo on tricep plate
Specification:
Brand

Fox Racing

Model

18495-001

Weight

10.6 ounces
Fox Racing Launch Knee Guards

Likewise, the Fox Racing Launch Knee Guards complete the look and at the very least make you seem like the most professional rider on the dirt track. Just like the elbow guards, these knee pads provide fantastic and reliable protection that also balances with superb comfort to keep you cool and dry on your ride. They are pre-curved to ensure a better fit, and the strap system (again) keeps them in place to ensure you're fully protected.
Key Features:
Ribbed hard shell protection
Perforated neoprene
Comfortable and breathable
Vented design
Pre-curved
X-Up strap system
Specification:
Brand

Fox Racing

Model

18493-003

Weight

1.25 pounds
Fox Racing Protective Tailgate Cover




If you're part of a group of adrenaline junkies who love to risk your lives together, you need the Fox Racing Protective Tailgate Cover to transport all your bikes at the same time safely. It comes in two sizes, either large or small, both of which will fit most trucks. It's easy to attach, and the webbed straps keep bikes in place when traveling over dirt roads to your destination. The plush padding offers further protection and it will fit 5 or 6 bikes depending on which size you choose. An ideal gift for mountain bikers.
Key Features:
Fits most trucks
Multiple frame anchor straps
2 sizes
Plush padding
Webbed straps
Holds between 5 and 6 bikes
Specification:
Brand

Fox Racing

Model

14694-001

Weight

4.32 pounds

While it may not be as exciting as some of our other gifts for thrill-seekers, the CRANKBROTHERS Multi-Tool still represents a fantastic value choice that every adrenaline junky needs to carry with them. With 17 tools, it provides everything you need for quick bike repairs including spoke wrenches and a universal chain tool.
Without it, you risk getting stuck deep on the trail waiting for someone to find you, and if you've gone a little further off the beaten track, this could take a while. Having this multi tool means you won't need to rely on anybody else, and you can get back on track with ease.
Key Features:
17 tools
4 spoke wrench sizes
7 hex wrench sizes
Universal chain tool
Torx T-25 wrench
Aluminum
7 colors
Specification:
Brand

CRANKBROTHER

Model

10755

Weight

5.9 ounces
Adventure Medical Kits Sportsman Series Bighorn First Aid Kit




While we'd like all of our potential adventure presents to be something fun, you can't ignore that with adventure and exploration comes an element of danger. Even if you're the most careful daredevil in the world, you can't ensure safety all the time, and so having the Adventure Medical Kits Sportsman Series Bighorn First Aid Kit close by on your trips could be the difference between life and, well, something other than life.
It's packed full of everything you need should one of your party suffer an injury including bandages, strain care, and all the common medications you'll need to at least minimize the damage. Obviously, we hope no one suffers an injury on their trips, but if they do, we'd prefer they have this first aid kit to prevent it from getting worse.
Key Features:
Sterile bandage materials
Common medications
CPR face shield
Fracture/sprain care
Would, blister, and burn care
High visibility kit
Field manual
Waterproof field trauma kit
Specification:
Brand

Adventure Medical Kits

Model

0105-0388

Weight

3.68 ounces

While a painful cliche, we couldn't consider the best adrenaline gifts without giving Mountain Dew Kickstart a shoutout. This 12 pack will give you the energy to get going when you feel sluggish, and you can take your pick from 9 flavors to find your preferred mountain goodness. We know it's not healthy, but sometimes you need a boost to get you going. Please, though, remember not to rely solely on this energy drink though, and take a drink of water every now and again.
Key Features:
12 pack
16 ounce
9 flavors
80 calories per can
Uses real fruit juice
Specification:
Brand

Mountain Dew

Model

012000173547

Weight

14.4 ounces

Adventure junkies love to take everything one step further, and this could end up with them getting lost in the woods or traversing sketchy mountainsides in the dead of night. There's not a lot you can do to dissuade them to keep on exploring, but you can gift them the PETZL TIKKA Headlamp to at least give them some chance of finding their way home.
With 200 lumens, this headlamp a mightily bright little device and the secure head strap ensures total hands-free operation so they can carry walking sticks or something to protect themselves from what goes bump in the night, the wide beam offers fantastic coverage, and while it usually works on AAA batteries, it's also compatible with a rechargeable battery for better convenience.
Key Features:
4 strap colors
200 lumens
Single on/off button
Phosphorescent reflector
Compatible with CORE rechargeable battery
Wide beam
Specification:
Brand

PETZL

Model

E93AAA

Weight

2.88 ounces

Every adventure seeker needs a timepiece that can handle their fast-paced lifestyle. The Timex Ironman Classic 30 is that watch. Designed for super athletes that run ultra-marathons and Ironman races, it has a bunch of chronograph features geared towards performance tracking. These features will come in handy for adrenaline seekers like mountain bikers, skiers, and any other hobby that is speed based. The 100-hour chronograph, 30-lap memory, and 24-hour countdown timer will all prove useful. 
The other reason that it's suited to adrenaline lovers is that it's super tough. The 38mm resin case and adjustable resin strap are built to withstand a serious beating. Plus, it's waterproof to 100 meters (330ft), making it suitable for diving trips. In short, it's a robust wristwatch that lends itself to all extreme sporting activities.
Key Features:
38mm resin case with acrylic lens 
16mm resin strap 
100hr chronograph, 30-lap memory, 24-hour countdown timer 
Daily, weekday, & weekend alarms 
Water-resistant – 100m (330ft)
Specification:
Brand

Timex

Model

T5E901

Weight

0.8 ounces
Sport2People Running Pouch B

If there's one idea that all adrenaline junkies can get behind, it's saving space and weight. Whether you're heli-skiing, base jumping, or downhill mountain biking, you don't want anything bulky and heavy weighing you down. The Sport2People Running Pouch B is the perfect way to carry essential items without carrying a cumbersome backpack. It's hardly bigger than a belt but it has space for your smartphone, keys, headphones, and more. 
It has two expandable pockets (one small and one large), designed to keep your valuables safe. The material prevents screens from getting scratched, so it's perfect for carrying your phone. It's even water-resistant, so it will provide some protection in a downpour. This belt was designed for running but we think everyone should own one. It gives you the option to wear performance clothing without worrying about pockets.  
Key Features:
Adjustable length 27.5" – 40.5"
Water-resistant 
Two pockets (one small & one large) 
Fits smartphone 
Earphone hole 
Specification:
Brand

Sport2People

Model

Pouch Belt USA Patented

Weight

0.63 ounces
Atomic Bear Paracord Bracelet (2 Pack)

A real adrenaline junkie will find themselves in all sorts of potentially compromising situations. You could be rock climbing and run out of rope or lost in the woods without a compass. This two-pack of Atomic Bear Paracord Bracelets solves both of those problems and many more. The bracelets might seem just long enough to fit around your wrist but they extend out to 12-feet of military-grade paracord. This could come in useful in so many different ways when you're out seeking that rush of adrenaline. 
In addition to the paracord, the bracelets feature a compass, emergency whistle, fire-starter, and ferro rod striker. That's everything you need to find your way home, call for help, and start a fire. These bracelets are survival must-haves and a perfect gift for any adrenaline junkie.
Key Features:
Two-pack 
12-feet military-grade paracord 
Firestarter
Reliable compass
Loud emergency whistle
Ferro rod striker 
Specification:
Brand

Atomic Bear

Model

Cobra

Weight

2.4 ounces
Sign Up Now
GET THE VERY BEST OF GEARHUNGRY STRAIGHT TO YOUR INBOX