GearHungry may earn a small commission from affiliate links in this article.
Learn more
Gift Presentation Ideas
Buying gifts can be challenging at the best of times, but even more so when you are trying to find something truly awesome and unique for a significant male in your life. Whether it's to celebrate an important birthday, a recent job promotion or perhaps you are getting yourself organized and preparing your Christmas gift list, it can be tricky knowing where to start. As we always say, the most amazing gift ideas don't have to satisfy needs. Save that for your everyday shopping trips. The most amazing gift to give and receive should absolutely fulfill a want, a desire, something that is on that vision board! So let's dig deep into our wallets and our imaginations and uncover 10 Amazing Gift Presentation Ideas for that certain important male in your life whether that's a partner, boss, brother, son or father. We're talking all things gifts for men, including amazing gifts for the manly man and a few creative gift ideas too.
First up, skip all those pathetic and tired excuses for presents. If he really wants a new grey t-shirt, we're pretty sure he will go out and buy himself one. Instead, let's get a bit more inventive and give him something he will be genuinely grateful for, so much so, that all the other gifts he's received will get tossed to one side in true man-child style (check out our gifts for boys guide!)!
First up let's take a look at some top ideas for what we like to call the manly man. You know the one we're talking about. All barbells and beard oil. Actually, that's not such a bad idea, is it? What about home gym equipment to fuel his love for athletic pursuits and building and maintaining that toned and honed muscular physique he likes to show-off!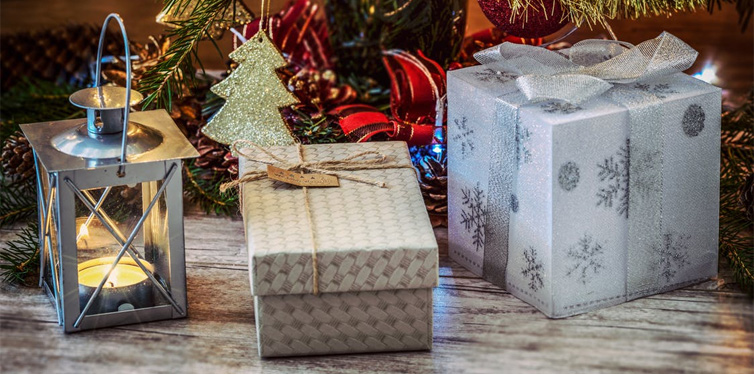 1. Home Gym Equipment and Workout Gifts
These days you can get just about everything for the home gym that you would find in a professional gym. From medicine balls to barbells, air bikes to battle ropes. If you have a male in your life who is serious about his fitness, then check out what kit he's already got at home and consider adding to it. That might be an extra dumbbell a couple of kilos heavier than the usual swings or maybe the latest heart rate monitor so that he can track his on-going progress. A workout based gift will undoubtedly be appreciated.
2. Stylish leather gifts for the sophisticated man in your life
Take a moment to consider their style and personality and to really put some thought into what you select. How about treating them to a gorgeous messenger bag in the softest textured Nappa leather which will look great for the commute to work and be at the same time functional, flattering and stylish too. If you can't quite manage the budget for a leather tote then perhaps look at upgrading their daily backpack to something that is more sophisticated and befitting of that new office job they've just landed.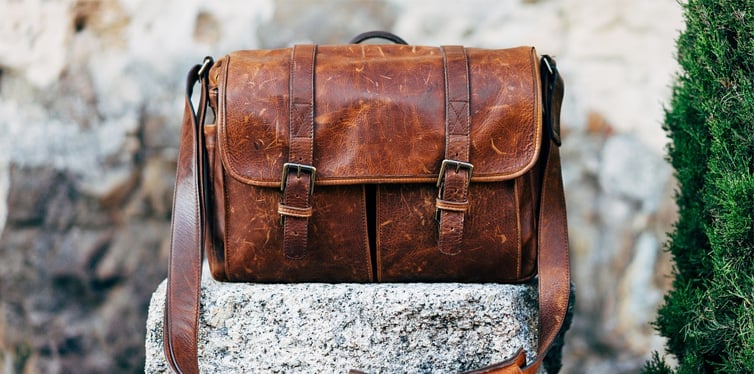 If you're planning a Christmas gift for the man who already has just about everything, then a decent bottle of something expensive, exotic or limited edition should get the party started and bring plenty of goodwill to all men! Whether that's beers, wines, spirits or liquors, you can rarely go wrong with the gift of booze. Another great gift idea for men is a subscription to a drinks club so that he can become a real aficionado and set up his own home speakeasy.
4. Creative gift ideas for that one friend who is so hard to buy for
We all have that one friend, possibly three or four if we're being honest, who are pretty much impossible to buy for. If they want it, they just go ahead and get it. So for that, let's call them "difficult" person, then how about getting creative with your gift purchasing? Buy them something that they really won't already have invested in for themselves. How about a Qwerky Typewriter to turn that regular desktop computer into a piece of old-school design styled machinery? Altogether more quirky and bound to be gratefully received.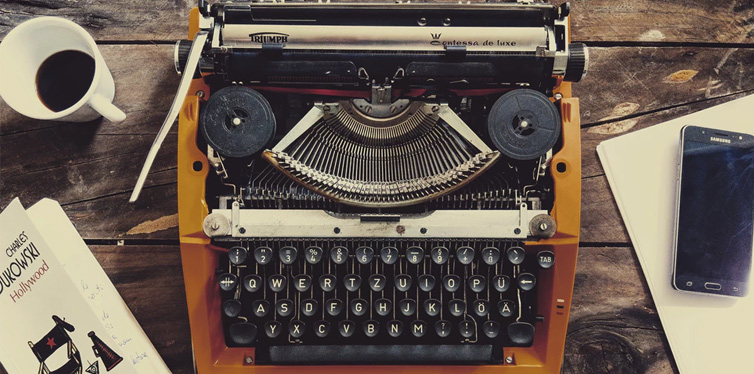 5. Everyday Carry makes a tremendous utilitarian and functional gift idea
For the man that likes to think he's always prepared but perhaps isn't quite as much so, then how about something that will fit in with his lifestyle, profession or one of his hobbies that is an essential bit of kit that he just won't be able to live without. You really can't go wrong with an item like a tactical flashlight. No matter what the circumstances the outdoors pursuit of preference or where in the world they are stationed, every self-respecting man needs a good flashlight as part of their everyday arsenal and it makes a fantastic, practical present.
6. For the foodies amongst your male friends
Whether he already thinks he's a Master BBQ'er or fancies himself as a bit of a Barista, how about a food gift that he'll get plenty of regular use out in the kitchen but that friends and family are likely also to appreciate. We're betting that he doesn't already own a  Bacon Press or a Stuffed Burger Press but that he sure would love one and get plenty of use out of.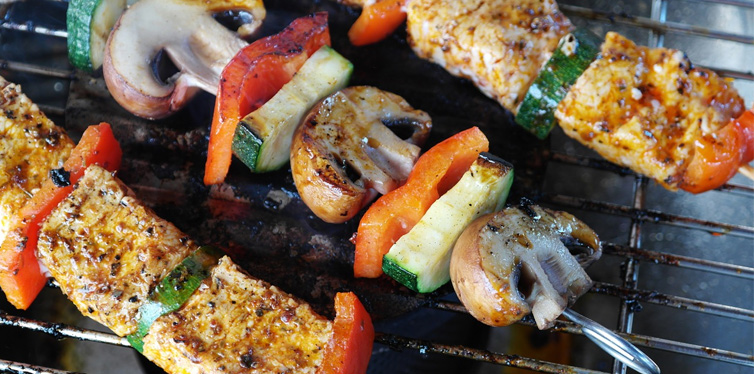 7. Subscription boxes make great gift ideas
There are some genuinely outstanding subscription boxes around, especially for the Christmas gift market, and these make an excellent present as they can be tailored around specific likes. Niche gifts like these indeed demonstrate that you understand that certain somebody and that you have been really thinking about them when making your purchase. You can get everything from coffee to wine, cheese to vinyl and of course there are plenty of skincare and grooming boxes too that always make a welcome present.
8. Give him a Gift Card to his favorite restaurant our apparel outfitters
Again, this is a really practical and easy gift to purchase for the man who has everything. With a gift card you really can't go wrong, and while it still shows that you have put some thought into what they like, it also gives them the flexibility to purchase something that they really want ultimately. You can get gift cards from the likes of American Eagle Outfitters, Netflix, Starbucks, and Nordstrom. All you need to decide is how generous you're going to be with your contribution!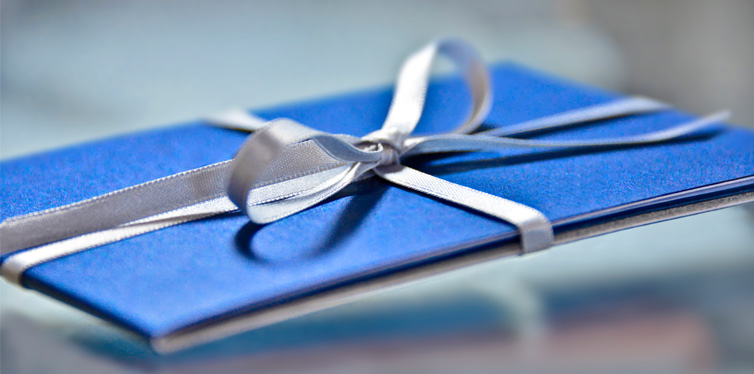 9. The latest cool gadgets never fail to make great gift ideas
All blokes love their gear and their gadgets and especially if they have something that everyone else is yet to own. So how about investing in something cutting edge that he will love and everyone else will want! You really can't go wrong with a fantastic pair of noise cancelling headphones, especially if the pair happens to come from Bose. You may have to blow the Christmas gift budget but one thing is for sure, he certainly won't be asking for the gift receipt back on the 26th December so that he can take his gift back and exchange it for something altogether more appropriate.
10. Finally, how about that Golfing fanatic in your life and buying something unique for them?
Everyone has a golf freak in their life. It's just the way it is! So what about picking out a unique golf related gift that he will truly appreciate? What better idea than the latest Garmin Golf Watch that will allow him to track those all-important statistics to help monitor and improve his game and his par. With built-in technology like autoshot and distance, the golf madman in your life can stay one put ahead of his competitors and be first back to the clubhouse to get the drinks in!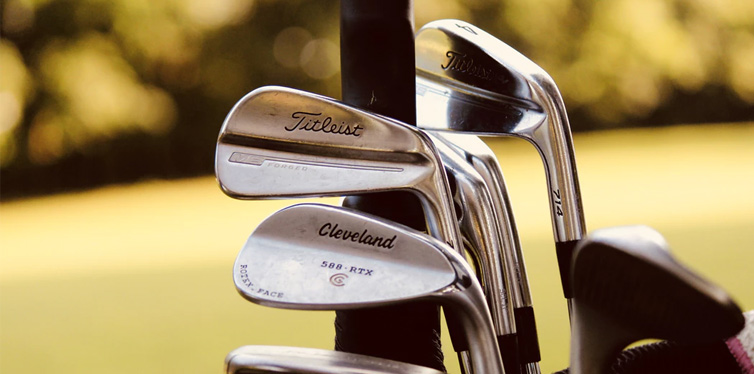 Buying for men needn't be that difficult if you just put some thought and creativity into it. There are all kinds of present options that you can go for. Just have a think first about what the interests and habits, hobbies and favorite pursuits are of the man you are buying for, and there will definitely be something that fits the bill.
Whether you are looking for a fantastic gift idea for a manly man or wanting to buy something creative, everything is available at a price. First, decide on your budget, then think about their style and hobbies and get researching. From camping to fitness, cooking to woodwork, technology to collectibles, the perfect gift is out there, and we have plenty of recommendations and gift ideas that make a handy resource.  Listen out too for hints that they might be dropping in conversations in the run-up to their Birthday or Christmas and take your cues from there. They might already have revealed what they are hoping to receive so don't disappoint them by buying that grey t-shirt again when you know they really wanted a new flashlight!