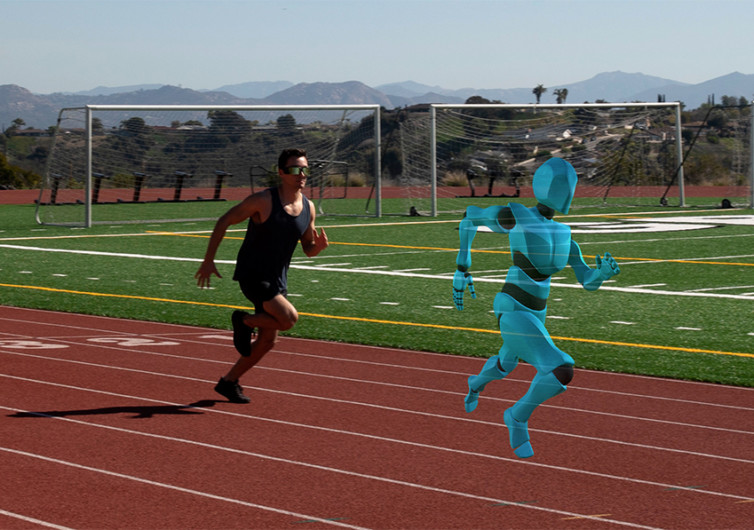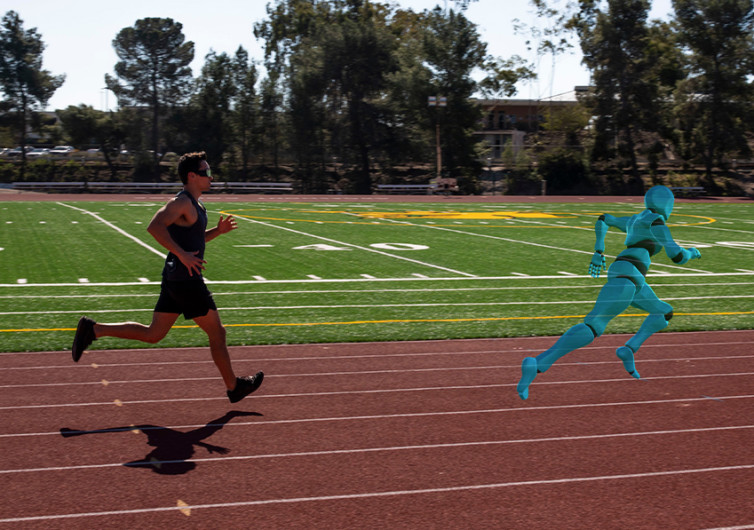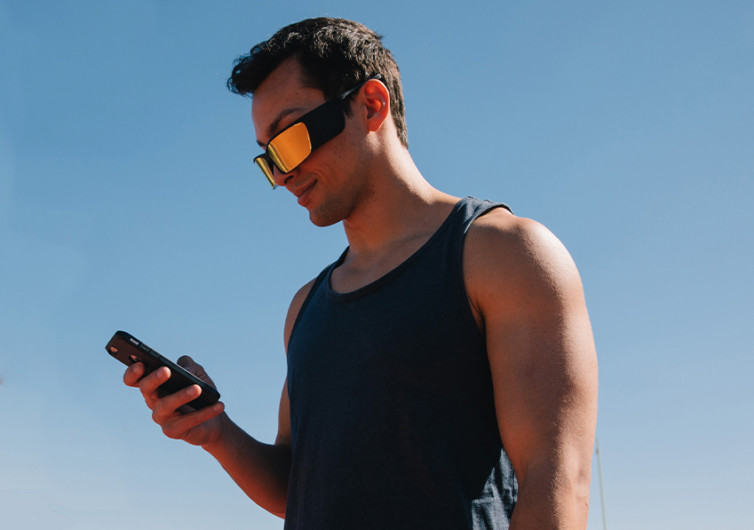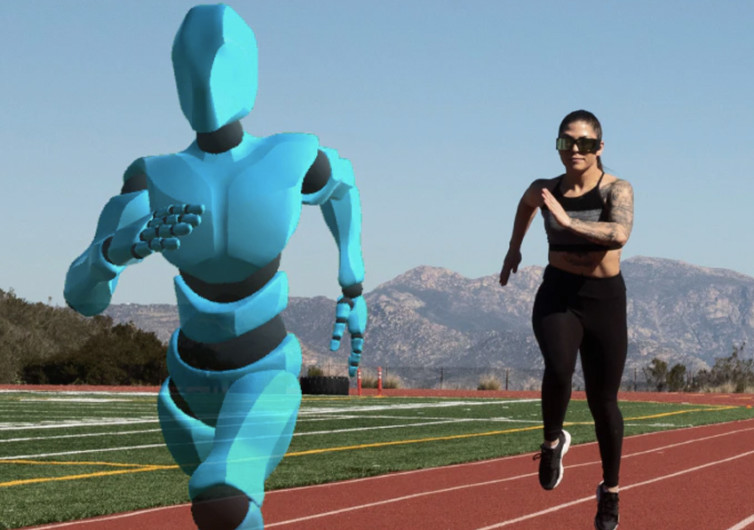 GearHungry may earn a small commission from affiliate links in this article.
Learn more
Ghost Pacer – Mixed-Reality Takes Your Runs Up A Notch
Have you ever set a PR during a race, only to find yourself unable to come close to that time on training runs? It's a common problem. The reason is deceptively simple but also deeply rooted in human psychology. We perform better around other humans. We seem to need a little competition and encouragement.
This human need is why champion cyclists ride in teams. It's also why world-class ultra-runners often utilize-pace setters. In short, running with a partner makes you faster.
But group running isn't always an option. Schedules don't line up, training partners sleep in, and training needs differ.
Enter Ghost Pacer.
Ghost Pacer is a mixed-reality pair of glasses that project a digital training partner only you can see. At just over 3 ounces and with six hours of battery life, this sunglasses-shaped piece of tech has the chops and comfort to hang with you on serious runs. It's packed with sensors – GPS, accelerometers, and gyroscopes – that keep the holographic projection running smoothly. Integration with your phone and smartwatch provides heartrate data, onscreen directions, and information on your splits hovering just in front of your eyes if you desire. Pretty handy!
The styling is a little chunky (they kind of look like something from "Star Trek: The Next Generation"), but the functionality is exemplary.
Race Yourself. Race Your Friends.
As you might expect, Ghost Pacer interfaces with an app. Using the app, you can define a target pace and route for your ghostly training partner. Ghost Pacer will automatically throttle its pace depending on terrain and elevation gain, which is pretty sweet. It's also possible to outrun (or be outrun) by the hologram, so don't get cocky! Bonus points: once you've uploaded the route, you don't have to carry your phone with you to project the hologram. Ghost Pacer does all the work.
Our favorite part is the Strava integration. You can load up any old run and race yourself. Ghost Pacer will include your speed fluctuations from the run, so you have instantaneous visual feedback of your improvement as you chug up hills and speed up on the flats. This visual component is key – it's much more effective psychologically than looking down at your phone to measure your improvements.
There's an even better component of the Strava-friendliness, though. You can race your friends!
If your buddy has uploaded a run to Strava, you can import that run into Ghost Pacer, and the holographic runner will match your friend's exact route, pace, and speed fluctuations. Now the race is on. Winner has to buy the beer.
An early-bird pledge of $229 on Kickstarter gets you the basic set of glasses, a user manual, and a charging cable. Bump your pledge up to $249, and you get access to the Ghost Pacer Pro, which has increased heartrate functionality, suggested workout plans, and more.
The best time to improve your runs is right now. The Ghost Pacer seems like it could be a useful tool, especially for runners that struggle with motivation or who enjoy challenging their friends. Check out their Kickstarter page for more info!