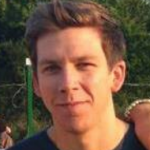 Get Rid Of A Beer Belly
It's time. Your favorite caricature shirt no longer reaches your waist and your bird's-eye view of your toes has become non-existent. The beer belly fat has to go! You know you have a solid six-pack under there somewhere, you're just not sure how to reach it. Well, we're here to help!
Firstly, well done on taking the first step towards a healthier lifestyle. You will soon realize that a slim "you" is a happier "you". By ridding yourself of belly fat you will increase your energy and your confidence – your future will suddenly seem brighter. While we will never hold Beer Pong tournaments and nights out binge drinking with your buddies against you, we think you've just made the best decision for you and your loved ones!
Secondly, to help you win the challenge of ridding yourself of your extended waistline, we'd like to offer support by sharing 8 valuable pieces of advice with you. We also encourage you to seek professional advice from a doctor before enforcing any new extreme changes to your diet and daily exercise routine.
1. Stop Drinking Beer
Did you know? One beer can include up to about 150 calories. This can add up very quickly after just a few rounds. Also, when you drink alcohol, your body makes the decision to burn this alcohol before it burns fat, leaving you with quite the "beer baby".
This means that the first step towards decreasing your podgy stomach is to stop drinking beer. Yup, the sad truth. While we'll allow you sneak in a round or two at your next celebratory event, excessive consumption of alcohol needs to come to a halt. The good news is that you can still have fun without being intoxicated!
2. Make Sleep A Priority
We're sure you'll accept this piece of advice with open arms! The last thing you probably expected to hear is "sleep more" but many studies suggest that getting enough sleep (at least 8 hours a night) will help to reduce the craving of high-carb snacks. The less you crave calorie-laden food and drinks, the less likely you will add to your fat-pack. Not mention that the more you sleep, the less opportunity there is to drink!
3. Make Exercise An Even Bigger Priority
While sleep sounds good, exercise is even more important. If you want to burn calories then you are going to have to do more than reach for the TV remote. You're going to have to get off your butt and start a more grueling cardio regimen that will burn fat faster than you're putting it on. So put on your running shoes and hit the road.
To combat beer calories, we suggest that you include anaerobic cardio sessions into your training routine. Exercises that involve intense bursts of energy followed by a short rest period are great for targeting body fat and they are also less time-consuming than an hour-long run or cycle. The overall trick is to burn more calories than you consume.
4. Lift Weights
If you think a cardio workout is intense, wait until you get to the weights! Lifting weights not only helps to strengthen and tone your muscles but it also boosts your metabolism. This means that your body will burn fat before it has an opportunity to find a spot in your body where it can make itself comfortable.
Resistance training is also the way to go if you envision showing off new and improved rock-hard abs!
5. Add More Protein To Your Diet
Protein is a powerful nutrient that's often overlooked. Foods like chicken, eggs, Greek yogurt, and lentils are high in protein and when they are included in your daily diet, they can help you to reduce fat.
Increasing your protein intake can help reduce cravings while it helps to keep you feeling full and more satisfied throughout the day. It can also speed up the metabolic process which means you'll be burning more calories faster. By sticking to a high-protein diet, you'll be saying cheerio to that beer belly in no time!
6. Eat Less Junk Food
Yes, you have to give up junk food too. If waving goodbye to your favorite beverage wasn't enough, you'll have to excuse your self from your favorite pizza and burger joints as well. No more crisps, man-sized bars of chocolate or double-thick milkshakes – sorry!
Belly fat can be associated with inflammation in the gut. This inflammation is a result of eating too many processed foods, like white bread, cookies, and box cereals. Instead, follow a diet that's high in vitamins, minerals, and fiber. Replace sugary or refined foods with fruits, vegetables, and whole grains. These food groups are rich in antioxidants and include anti-inflammatory properties that have a powerful way of fighting off belly fat.
7. Reduce Stress
Relax, take a load off! A well-balanced lifestyle is a key to having a healthy body. So, while we encourage you to do grueling cardio workouts, we also encourage you to relax and destress as often as possible. Read a book, take a stroll in your favorite park or set aside 10 minutes a day to meditate. Whatever helps you to unwind and destress -do it!
Did you know? When you are feeling stressed, your cortisol levels increase. These increased levels tend to make you feel hungry and are one of the reasons why you might suddenly start to crave sugary and high-calorie foods. Also, when you're unable to relax, then you might find it hard to fall asleep, or to sleep peacefully. The less sleep you get, the less opportunity your metabolism gets to do its thing.
8. Drink More Water
Ditch the ale and drink more water! Drinking some good old H20 is one of the easiest ways to rid yourself of fat and increase the overall health and functioning of your body.
Depending on your body-size, doctors recommend that you consume at least 1-3 liters of water per day. Not only does this keep your body hydrated and healthy, but it's also an excellent way to "trick" your gut into thinking it is full, thus eliminating the feeling of hunger.
No one said getting your body into shape would be easy, in fact, eliminating beer belly fat is one of the hardest body goals to accomplish. However, with a little dedication and a whole lot of determination, you will see results within months. That rock-hard iron-board stomach is in there, it's just waiting to be unleashed!
Sources:
How to Lose Belly Fat by Drinking Water – WikiHow
Have a Beer Belly? 7 Tips to Get Rid of It Forever – Cheat Sheet