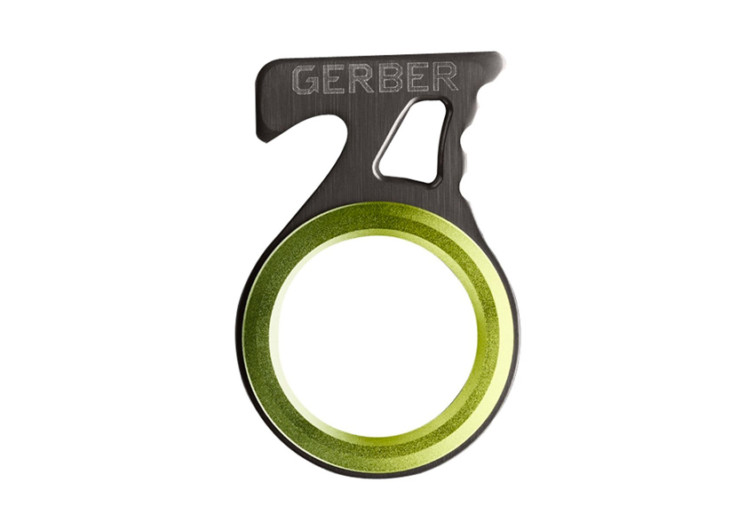 GearHungry may earn a small commission from affiliate links in this article.
Learn more
Gerber GDC Hook Knife
The Gerber GDC Hook Knife is not going to make beautiful cuts of steaks or help you fillet fish like the master chefs of the orient, but it sure is going to save your life in emergency situations. Other folks won't even see it as a knife. All they will ever see is a piece of attachment that elegantly dangled on your key chain.
Crafted of the finest quality stainless steel you can ever find in the planet, the Gerber Hook Knife comes with a unique compact, yet very useful design fully enveloped and protected in a nifty keychain sheath, hiding its awesome 2-inch hooked blade. The same hooked blade is guaranteed to cut through seatbelts and clothing as well as any other form of safety strap. It can also be used for opening envelopes or boxes, trimming your tarp, cutting your fishing line, or even opening a pack of your favorite frozen food. The aluminum handle comes with a dedicated thumb grip, helping ensure security and safety while slashing your way to safety.
The Gerber GDC Hook Knife is a stealthy blade that can cut through most situations. Its inconspicuous design makes it perfect as an everyday carry for emergencies.