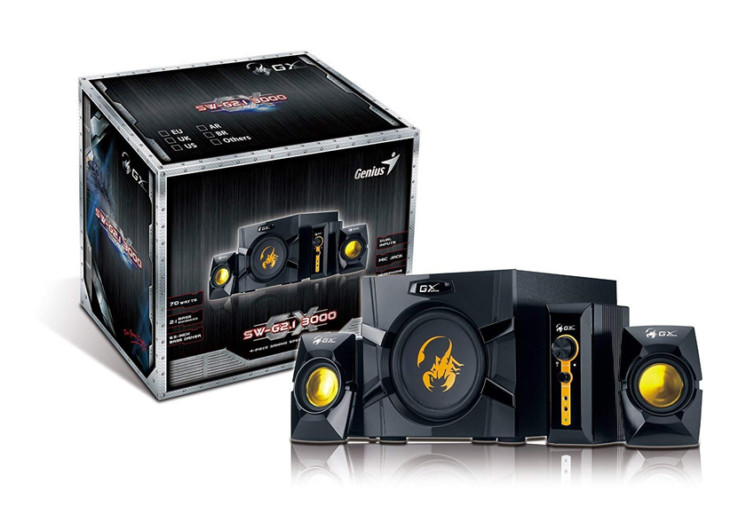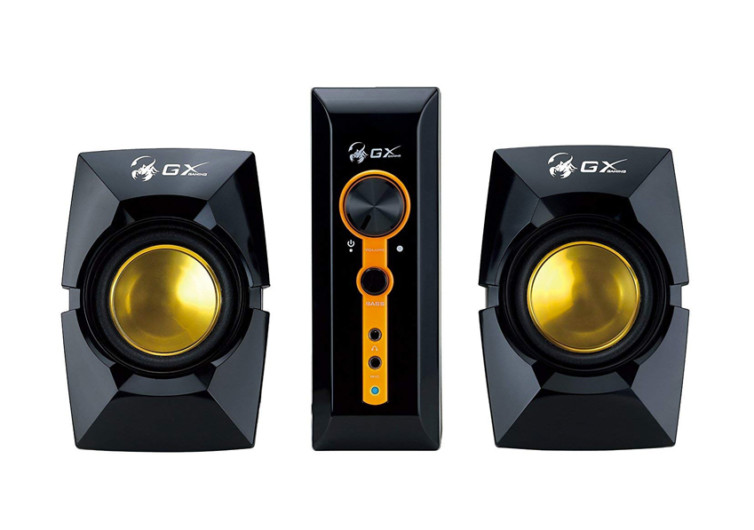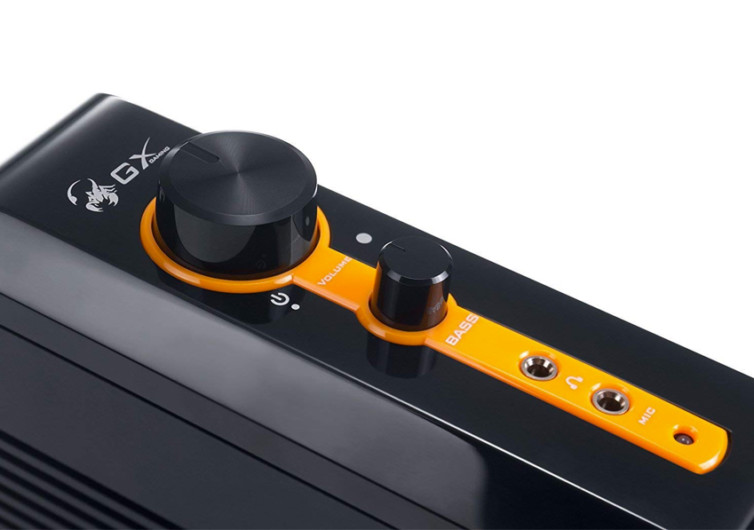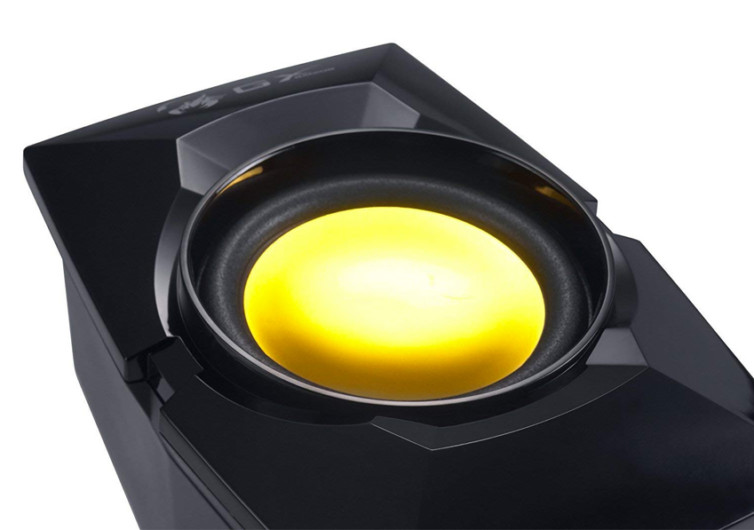 GearHungry may earn a small commission from affiliate links in this article.
Learn more
Genius GX-Gaming SW-G2.1
Some folks prefer to use stereo headphones to enjoy an immersive gaming experience. However, hardcore gamers choose only the GX SW-G2.1 3000 Gaming Speaker from Genius to give them an awesome journey into the world of action-packed virtual realism. The GX is specifically designed and built for the modern hardcore gamer. On that note, it should also be a pleasant experience even for those who only want to enjoy music in their homes.
The GX features a bone-crushing 6.5-inch subwoofer driver that is going to punch a hole right through the wall with its awesome bass power. Not to be outdone are the pair of satellite speakers with equally powerful 3-inch drivers that will give your games the amazing high-frequency sounds and vibrant and vivid mids that conventional stereo speakers simply fail to deliver. This combination of powerful acoustics is enough to get your neighbors peeking through their windows every time you play your game on full blast.
At the center of it all is a nifty control box that may not look as remarkable as other gaming stereo speakers in the market but can still do a decent job of integrating the various controls in a neat and stylish package. What many do not know is that the GX can easily be connected not only to a PC gaming rig, but also dedicated game consoles, TV, DVD players, MP3 players, and even laptops. And in case you want to enjoy the crispness of the sound delivered by the gaming stereo speaker platform, you can always plug your headphone through its headphone jack. Talk about versatility.
The subwoofer delivers extended bass that is best described as solid and deep. This is made possible by the rigid containment upon which the humongous driver is housed. The casing is made of MDF, creating the booming sound that will have you on your feet in no time.
Designed for the avid gamer, the Genius GS Gaming Stereo Speaker system brings to fore the latest in acoustic technology. It is stylish enough to complement any gaming rig that you may have at home.
You may also like: 10 Best Gaming Headsets In 2019