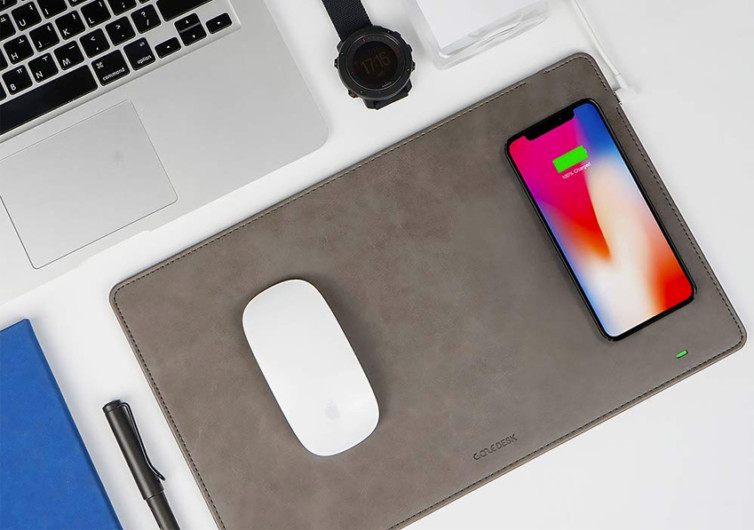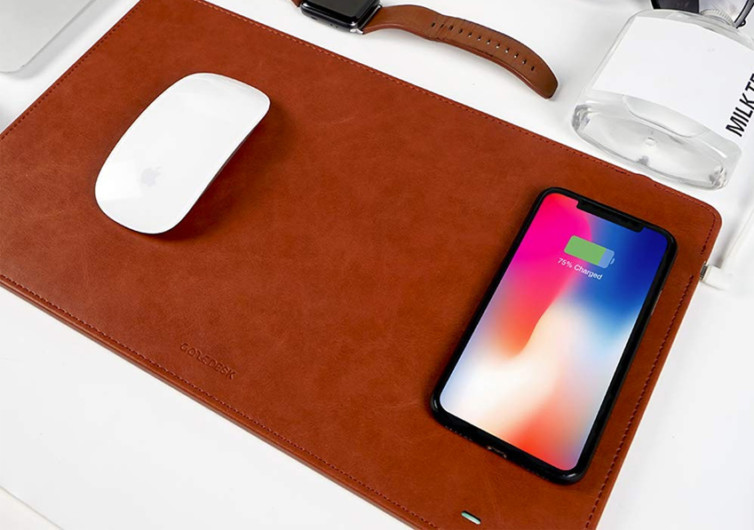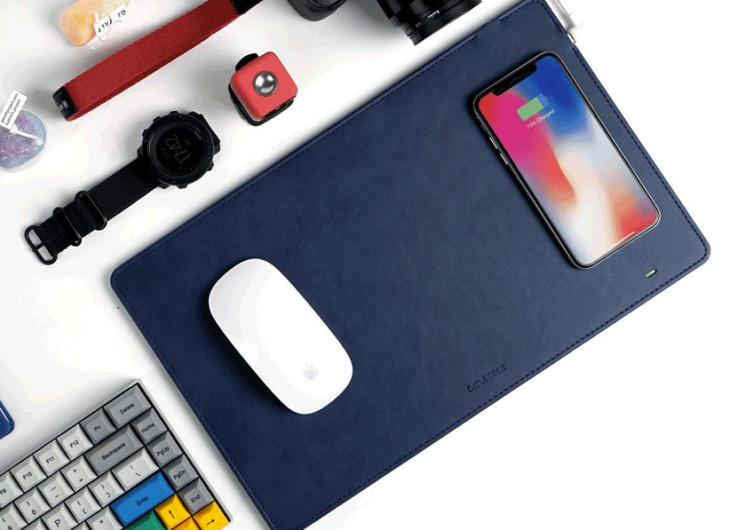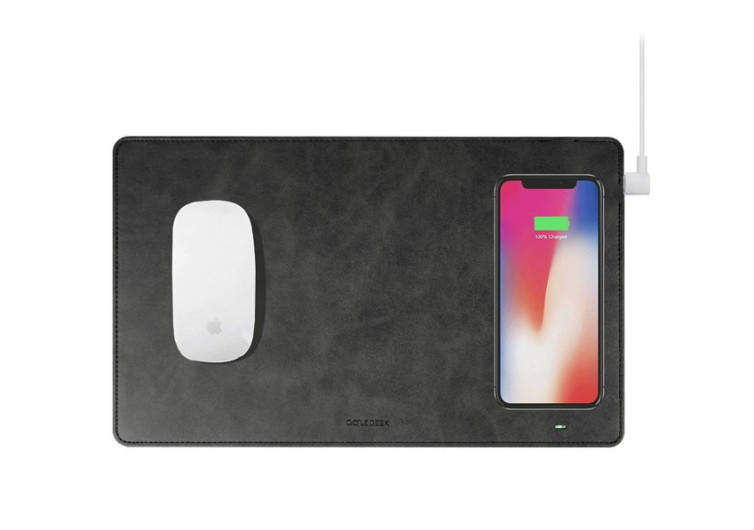 GearHungry may earn a small commission from affiliate links in this article.
Learn more
Gazepad Qi Wireless Charging Pad
The GAZEPAD Qi looks like an oversized mouse pad that can take up plenty of your office table real estate. However, there's definitely good reason for its humongous size. On one end of this nifty, spacious pad is a neat wireless charging mechanism that allows for effortless juicing up of your Qi-enabled devices.
With a surface area of approximately 121.26 square inches or roughly the size of a long typewriting paper, the GAZEPAD Qi provides ample space not only for your smartphone but also for other gadgets that you may have that you want to be within your reach all the time.
The Qi wireless charging technology on the GAZEPAD Qi utilizes three coils instead of the usual single-coil design of other wireless chargers. The 3-coil system is what guarantees super-fast charging times. This also allows for the charging of several wireless gadgets at a time since you can easily position them in such a way that each will be resting on top of each individual coil.
The GAZEPAD Qi also comes with two USB-C ports so you can easily position the wireless charging pad however you choose it. You can have it in portrait orientation or even in landscape. How you wish to use the charging pad is entirely up to you. Good thing GAZEPAD already comes with a non-slip backing to firmly plant it on any surface without having to worry whether it will stay there or not.
Perhaps the only thing that is quite a letdown about the GAZEPAD is its aesthetics. It looks bland and boring, coming only in solid black, brown, grey, and midnight blue colors. On a positive note, it should be fairly easy to blend with the rest of your desktop accessories and save you from having to look at a disorganized desk.