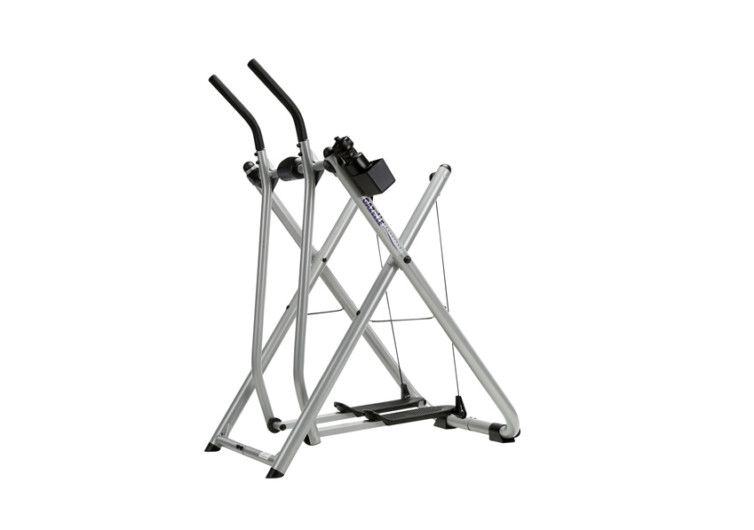 GearHungry may earn a small commission from affiliate links in this article.
Learn more
Gazelle Freestyle Step Machine
One of the most popular gym equipment today is the stepper or step machine. These machines simulate the movement of climbing stairs. However, the Gazelle Freestyle by Tony Little can do more than simulate stair climbing. It can provide you with 10 different exercises for a more intense workout.
Forming the foundation of the Gazelle step machine is a thick 1.75-inch diameter steel frame. This is unlike other exercise machines that use flimsy and thin-gauge steel in their frames. The Freestyle gives you a more stable and more secure platform to execute up to 10 different exercises. Adding to the stability of the platform are nonskid, extra-wide feet. They ensure better grip of the floor's surface.
The Gazelle Freestyle is strong enough to accommodate a grown-up person weighing up to 300 pounds. It comes with soft and comfortable handlebars that Gazelle designed with premium, high-density foam. The footrests attach to a pivot system. It lends the step machine a more fluid stepping movement. You will never hear creaking or any annoying sound with each movement of the handlebar and the footrests.
The Gazelle step machine comes with a hefty weight of 51.9 pounds. It also occupies a 44- by 33.5- inch floor space. You do not need that much space to store it, however, since the equipment easily folds in two.
The Freestyle also features a workout computer. It comes with an intuitive user interface. The system also provides real-time feedback through its easy-to-read LCD display. One can monitor his or her speed, time elapsed, and distance. One can also keep track of calories burned. The system also features a heart rate monitor already built into its thumb rest.
The Gazelle Freestyle by Tony Little is a very interesting stepper. It has a durable construction and advanced fitness tracking features at a friendly cost.