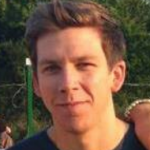 Garden Maintenance Tips
When it comes to garden maintenance you need to be mindful of both practical and aesthetic considerations. At the same time, you'll want to minimize your effort while maximizing your returns. Devising an efficient garden maintenance program isn't all that hard to do. It's just a matter of using the right tools, the right techniques and being aware of the various components of the garden and their particular needs. Below are 10 simple tips to help you get the most out of your gardening efforts.
1. The Lawn
"But the lawn isn't part of the garden" you might say. Well, it may or may not be depending on how rigidly you define "garden". But here's the thing: since the lawn typically surrounds the garden and is usually many times the size of any garden areas a poorly maintained lawn is going to drag down the garden in numerous ways. Not considering the lawn in your garden maintenance efforts is like taking meticulous care of your face and never washing, cutting or combing your hair. So here are a few tips to ensure your lawn will look good all year long and reflect well on your garden.
Mowing – Whether you use a push mower, a riding lawn mower or one of the new robot lawn mowers the most important thing to remember is that the blades need to be sharp. It doesn't matter if we're talking state of the art, programmable cordless lawn mowers or the push mower you inherited from your grandparents. Dull blades are going to shred your grass, not cut it. If you don't know how to sharpen your mower blades ask someone at the local garden center.
Watering – A healthy lawn is one that is watered regularly. If the lawn is thirsty the blades of grass will start curling up and taking on a pale, even yellowish complexion. But it should never come to that. Unless it's raining every couple of days where you live to make sure you water the lawn regularly. And by that, we mean a nice drenching so that the water won't evaporate before it's able to penetrate the ground and get to the roots. The best way to control watering is to buy a smart sprinkler system.
2. Controlling Weeds
Whether we're talking the lawn or the flower beds weed control is essential. Here are a few tips to help you control weeds more effectively.
Kill them at the roots – Pulling up weeds also brings their seeds to the surface and propagates the cycle of weed growth. Instead of pulling them up, use a long sharp knife and stick it into the ground at an angle beneath the weeds. This will slice through the roots which will cause the weed to die off. Use this technique both for the flower beds and the dandelions in the lawn. Make sure you know how to care for your knives and use knife sharpener regularly.
Reduce the amount of open space in the garden – Weeds are squatters by nature and so you shouldn't be surprised to see them moving into unoccupied areas of the garden. One of the best ways to minimize the number of weeds in your garden then is to fill up those open areas.
Smother them – If you have an open area that has been beset by weeds cover it with a couple of inches worth of mulch, wood chips, straw or whatever else you have handy. This will starve the weeds of light and put an end to their invasion.

3. Nutrition
While everyone would love to have a garden that thrives with very little attention or assistance the fact is your garden will be healthier and more aesthetically satisfying if you fertilize. There are plenty of organic options on the table that will help your plants grow without destroying the soil or running off into nearby rivers and ponds and destroying them as well. Cow manure and poultry manure compost and bone meal fertilizers are all readily available at the garden center. Or at least they should be. If you can't find them at the brick and mortar store there are plenty of online outlets where you can procure them. Just be sure you provide the three most important nutrients for your plants:
Nitrogen – Nitrogen is essential for maintaining plant metabolic processes.
Phosphorus – Phosphorus promotes healthy root development and robust flowers.
Potassium – Potassium is also important for root development and regulating water pressure in the plant cells.
All of the above mentioned organic fertilizers are good sources for these nutrients.
4. Watering the Garden
The particulars of how much and how often you water your garden will depend almost entirely on what you have planted there. As a general rule, the best time to water the garden is in the morning when it's cool, or at least cooler. This allows as much water as possible to penetrate to the plant roots, whereas watering in mid-day will cause most of the water to evaporate before it can do much good. If watering in the morning is out for some reason the water in the late afternoon instead. Remember that plants, like people, consist mostly of water. Some are as much as 60% water. So failing to provide adequate hydration is not going to make your plants tougher by stressing them, in all likelihood, it's going to kill them.
5. Flower Bulbs
Flowering bulbs are the garden gift that keeps on giving. They're also a great idea for your garden if you're looking for ways to minimize the amount of maintenance you have to do. With bulbs, you have a lot of choices where to plant them, including:
Directly into the ground.
Into pots or planters that can be moved around the garden.
In pots in your sunroom or on an enclosed porch.
When it comes to bulbs you need to carefully consider when and how many you plant. Generally speaking, bulbs that flower in the spring will need to be planted in the fall and bulbs that flower in the summer will need to be planted in the springtime. A lot of folks are also unsure about how close together bulbs can be planted. The most important thing in this regard is that the bulbs don't touch each other. Other than that:
Small bulbs can be clustered together to great effect. That typically means about 1 to 2 inches apart for crocuses, anemones and the like.
For aesthetic purposes, most people put more space between large bulbs. That typically means 3 to 5 inches. However, this is not written in stone. If you want to create a real explosion of color you can plant tulip, daffodil or other large bulbs with half an inch of each other.
6. Water Features
Water features add a whole 'nother level of atmosphere and sophistication to your yard or garden. But such features usually require a fair bit of maintenance. The following tips will help you keep long-term water feature maintenance issues from getting out of hand:
Install in a Shaded Area – If you plan on installing a water feature this year you'd be wise to install it in an area that receives little direct sunlight. Sunlight will promote the growth of algae which can be a non-stop headache.
Use Distilled Water – Tap water is loaded with chemicals that might make it relatively safe to drink but which can cause problems with your water feature. Fluoride and calcium promote the growth of algae and other chemicals can muck up the workings of any mechanical parts. If at all possible use distilled water instead.
Change the Water Regularly – In order to stave off long-term problems and minimize maintenance, you should replace some of the water in your feature at least twice a year. 25% of the total volume is a good amount to replace. This will remove many organic pollutants and refresh the entire system.
Spot Clean Daily – You should make it part of your daily routine to pay a visit to the water feature and spend a couple of minutes removing leaves, twigs and whatever else may have ended up in it during the previous 24 hours. This will head off a lot of potential problems especially if you have a waterfall or fountain.

7. Tool Selection
Proper garden maintenance begins with having essential tools that every gardener needs. If you love your garden you'll pay a few extra bucks and make sure those tools are high-quality gardening implements. It's not unusual for cheap tools to break after a year or two while high-quality tools will be with you for decades, more than justifying the initial expense. The business end of the shovel, spade, pitchfork or other such tools should be stainless steel so it won't rust. Handles should be made of ash since they will not be prone to breaking while you're in the middle of an important task.
8. Tool Maintenance
Taking care of your garden tools is another way to ensure they'll be there for you when you really need them. If you've brought some tools out into the yard with you make sure you always place them face down on the ground when they're not in use. This will prevent someone (yourself included) from stepping on the upward pointing blade or teeth and getting a face-full of a handle. Clean your tools off and hang them somewhere safe and out of the way after every use.
9. Preparing for Winter
If you don't properly winterize your garden you'll need to start from scratch every spring. Thankfully, getting your garden ready for the cold weather isn't rocket science. It mostly involves cleaning up and making sure that the plants that need covering are covered. Mulch, straw and even bubble wrap will do the job (as long as that bubble wrap is properly secured). Any potted plants that won't survive the first frost should be moved inside in a timely fashion and dead stems and foliage should be removed from the garden as they can harbor insect eggs. Keep in mind that fallen leaves will also be a problem for your water feature and should be removed on a daily basis as noted above. If you don't have the time to do that you can try paying one of the neighborhood kids to do it. It's that important to the long-term health of your water feature. Keep in mind too that wet leaves and such can be added to a compost heap, should you have one. And you should.
10. Keeping Clean
Finally, unless you're fond of such things, there's no reason to return from working in the garden with scrapes and cuts and dirt thicker than roofing tar under your fingernails. Also, remember that a veteran yard – one that has passed through a variety of owners over many decades – is likely to have all kinds of potentially dangerous items lurking beneath the surface. That includes rusty old nails and screws, old cans, safety pins, wire and more. As such, if you are fond of getting up close and personal with the earth you should make sure to get a tetanus booster shot if you haven't had one in several years.
In addition, the ground being what it is it's teeming with all types of fungi, bacteria, and parasites that you don't want to be bathing your bare hands in. So:
Wear Gardening or Work Gloves – Go to the garden center and try on a bunch of different gardening gloves until you find a pair that fits well, doesn't restrict your movement and feels comfortable.
Use Latex Gloves as a Liner – The best way to protect yourself and keep your hands clean is to slip on a pair of latex gloves under the gardening gloves.
Get Soapy – If you just can't resist the lure of working with your bare hands run your nails across a bar of soap before you go out into the yard. The soap will seal the area under the nails and not leave any space for dirt.
Take the above tips to heart and you'll save yourself a lot of garden maintenance headaches in the long run.