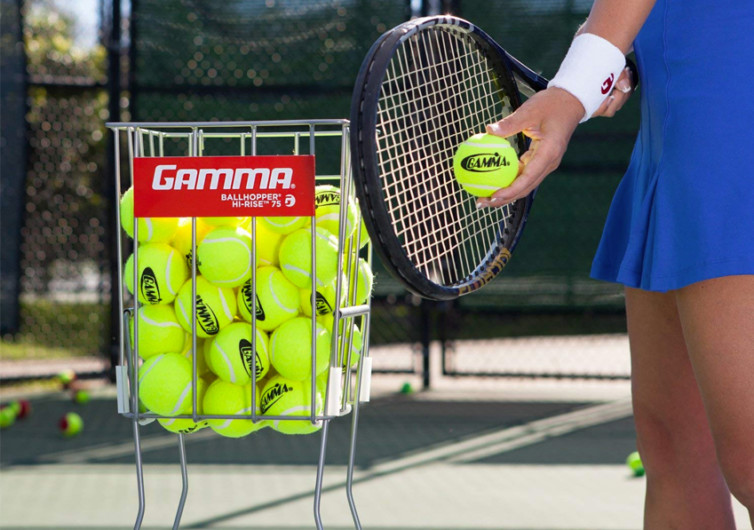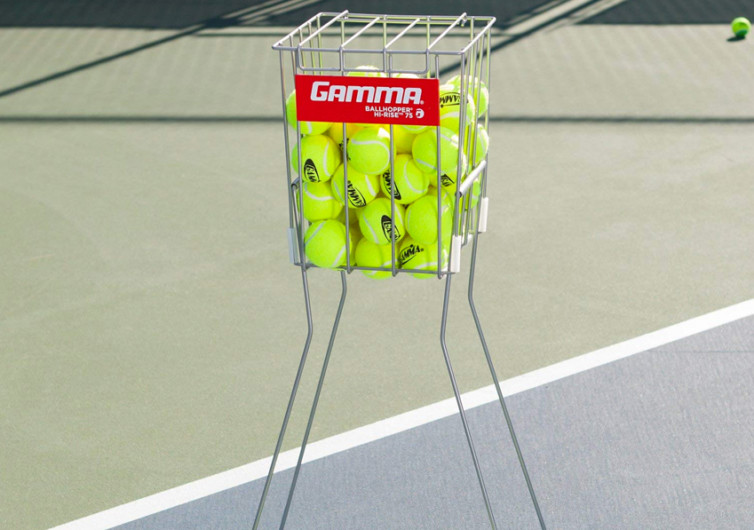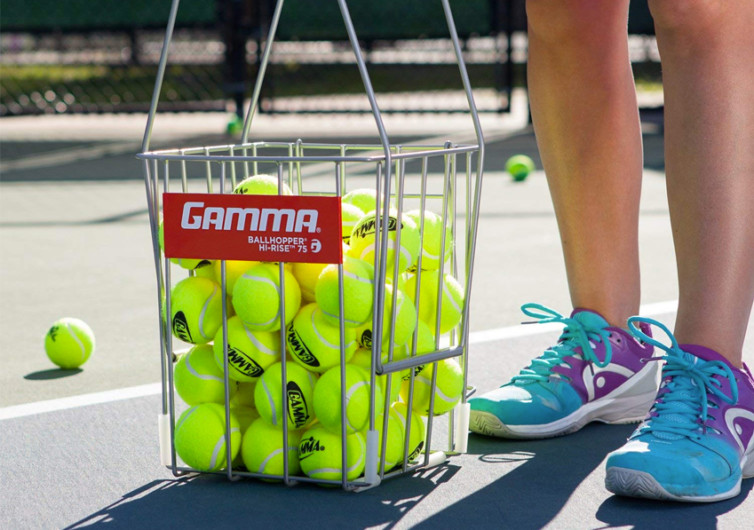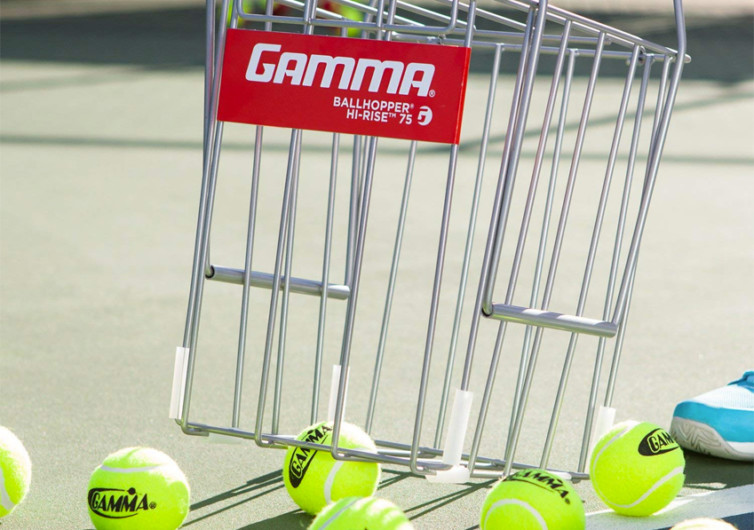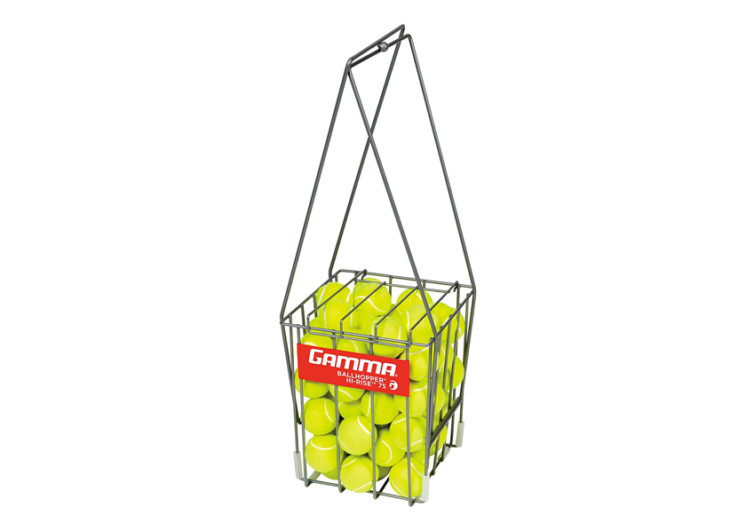 GearHungry may earn a small commission from affiliate links in this article.
Learn more
GAMMA Tennis Ball Hopper
Perfecting your tennis serving skills requires the right tools and equipment. One of the most often overlooked gadget is a tennis ball hopper. Gamma Sports offers the Hi-Rise 75 as a very convenient way of picking up loose tennis balls, storing them, and carrying them wherever you go.
Unlike ordinary bags, the Hi-Rise 75 allows you to pick up loose balls on the tennis court without ever breaking your back. It comes with a neat mechanism that allows you to pick up tennis balls, pushing the rest of the balls high up in the contraption. There is a secure lid at the top. This can help eliminate spilling tennis balls onto the court in the event of tipping the Hi-Rise 75 over.
This tennis ball hopper comes with sturdy legs that double as convenient carry handles. When on the court, you can flip the handles downward to serve as the legs for the device. This elevates the tennis ball hopper to several inches from the ground. You will have better access to the tennis balls. It prevents unnecessary interruptions in your practice. When used as a handle, the bars come with a locking feature. This secures both handles so you will grab them as a single unit. It also minimizes pinching the skin of your hands.
The Hi-Rise 75 is made of premium-quality, high-carbon steel. Gamma also coated the steel wires with its Diamond Clad coating. This gives the frame excellent weather resistance. It helps the gadget retain its aesthetic qualities for many years. This could very well be the last tennis ball hopper that you will ever buy.
The Gamma Hi-Rise 75 Tennis Ballhopper is an easy-to-use, versatile contraption for tennis players. It is perfect for beginners as it is for the pros. Tennis instructors can also rely on the usefulness of the product.