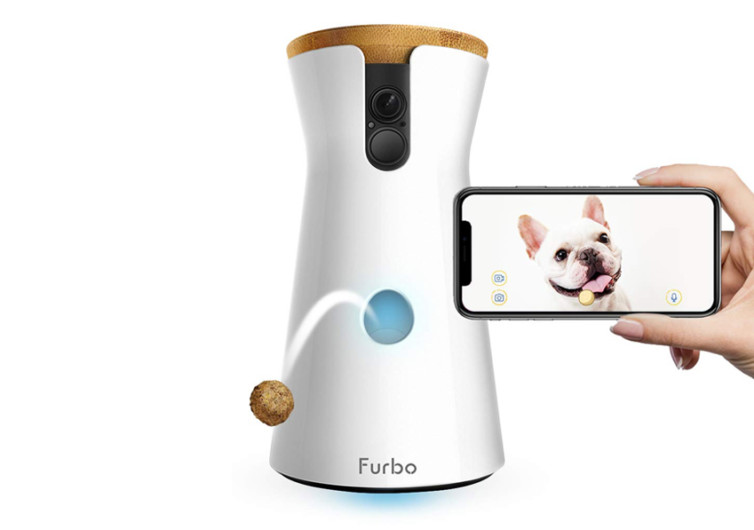 GearHungry may earn a small commission from affiliate links in this article.
Learn more
Furbo Dog Camera
The Furbo Dog Camera is the best smart home device for dog owners. It allows you to have a live stream video of your pet wherever you go. Plus, you can still give your pet a treat for being a good boy while you're out.
Saying goodbye to your dog before you go to work is one of the saddest things you have to go through if you are a pet owner. Not only will you see their sad puppy dog eyes, but you cannot also help thinking about how they will be when you are gone for 9 hours. Who's going to feed them? What if they get in trouble?
With the Furbo Dog Camera, you do not have to live with this anxiety. It comes with a 1080p full HD camera that can be accessed throughout the day and night. This camera can also do a full 160-degree view of its surroundings.
Another notable feature of the Furbo Dog Camera is its barking alert. It comes with a sensor that detects when your dog is barking. It then sends a notification on your device to let you know about what is going on with your pet. You can also activate the 2-way audio on the product.
Has your dog been a good boy? Give him a treat for behaving properly by accessing it through the Furbo app. Simply press the button on your phone and then the treat will be tossed to your dog. The Furbo device itself can store a hundred of the small treats your pet loves.
The Furbo Dog Camera is a simple way to monitor your pets' daily activities. It helps in informing you of problems or when they are starting to bite into furniture. Simply plug the camera using the USB cable, download the app, and connect it. Don't forget that you need a fast internet connection for both devices to make this work seamlessly.