GearHungry may earn a small commission from affiliate links in this article.
Learn more
Tips To Make Your Breath Smell Fresh
No one likes bad breath. It can make people around you hold their tongue because they are not ready to talk with you, for fear of the bad smell emanating from your mouth.
This is definitely embarrassing and something you should avoid too, for two reasons. First off, people are going to stay away from you as much as possible, thereby reducing your social contact. Secondly, you need to have a fresh breath for your own sake, as sometimes bad breath can be an indication of something more serious going on in your body.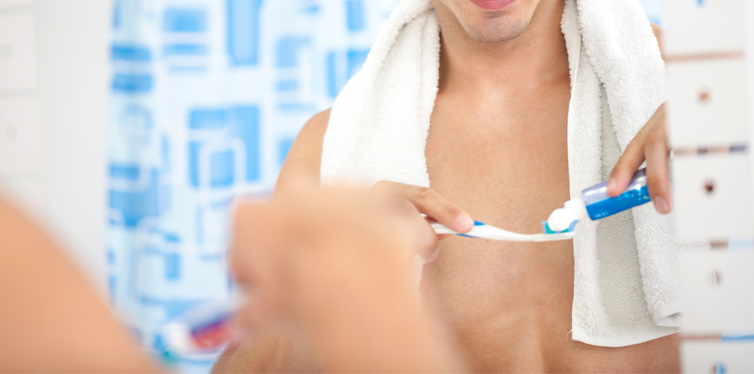 In general, bad breath is caused by poor oral hygiene and problems in gastrointestinal health. In both the cases, the culprit is bacteria that are known to cause bad breath.
Well, if you have bad breath or had it in the past, don't fret. We have you covered. Here are some things you can do to keep your breath smelling fresh all day long.
Foods That Cause Bad Breath
"You are what you eat", this adage holds good for your breath too. As you must have guessed by now, onion and garlic are the classic culprits. When you eat foods containing both these vegetables, your mouth is sure to emit that odor all day long.
Besides garlic and onion, acidic and high fructose foods too can give you a weird smelling mouth. This is because acids and sugars increase bacterial production in the mouth, that in turn causes bad breath.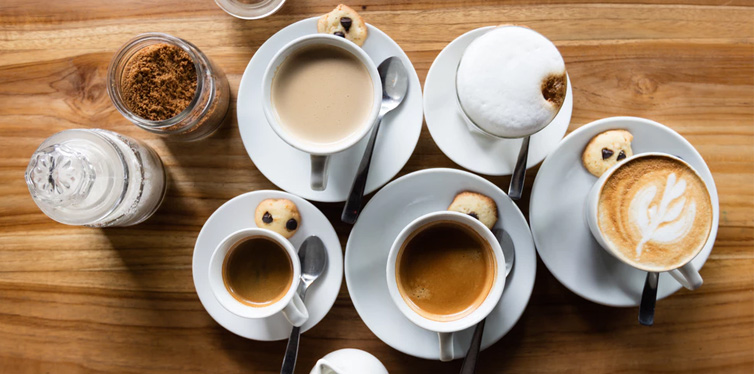 Coffee is another culprit that you should limit because when it mixes with the acids in your stomach, it can give out a bad smell.
Same is the case with alcohol as well. This also reacts with different acids, and gives a foul smell in your mouth.
Digestion Problems
Sometimes, even regular and the non-smelly vegetables you eat can cause bad breath. How?
When the food that you eat doesn't get digested, you feel gassy and bloated. Worse, this undigested food can come out of your mouth, thereby leaving an unpleasant after-taste and a bad breath.
How can you fix this?
Eat light foods that are rich in fruits and vegetables, so they can get digested easily. In addition, take probiotics supplements or fermented foods like yogurt to avoid digestion problems. These foods encourage the production of good probiotic bacteria that can break down the food faster and more efficiently.
So, next time when you pass by yogurt in the frozen section, simply add them to your cart and start eating at least one pack every day to maintain the health of your digestive system and to keep your bad breath at bay.
Quit Smoking
Smoking not only causes serious and life-threatening diseases like cancer, but it also leaves an unpleasant smell in your mouth.
If you go near any smoker, you'll know that they are a smoker as soon as they start talking. That's the level of impact smoking has on your mouth.
So, quit smoking for your health and to eliminate bad breath. After all, who would ever want to come near a man who smells of tobacco!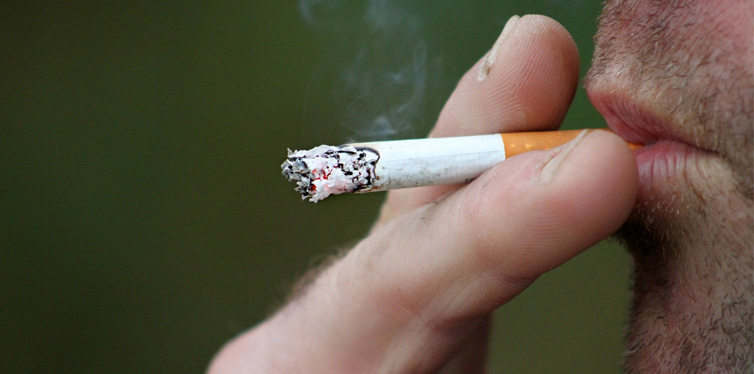 Foods That Mask Bad Breath
There are many foods that add a touch of freshness to your breath. These foods work on the causes of your bad breath and remove them, so your breath feels fresh all through the day.
Some of the most popular foods that combat bad breath are:
Peppermint or Mint
Probably, one of the most popular herbs that has been used for fresh breath is peppermint or just mint. In fact, most mouth fresheners have mint in one form or another.
But, chewing on fresheners is not the only way to get a whiff of fresh breath. You can add a few drops of peppermint oil to your water and sip it all through the day. Even better, if you are near a mint plant, just pluck a few leaves and pop them in your mouth for whiff of fresh breath!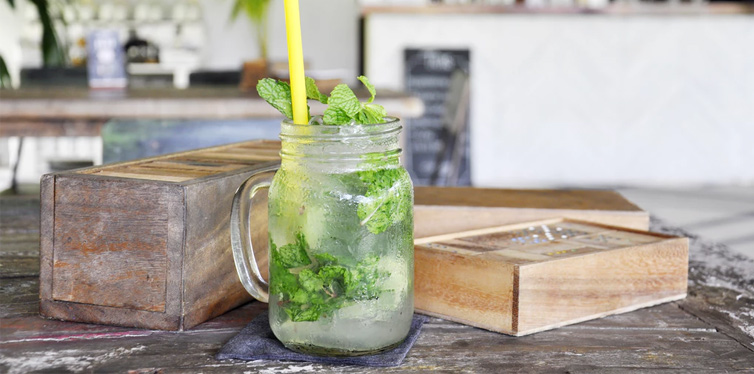 What mint does is, it effectively kills all the microorganisms that are responsible for bad breath in your mouth. At the same time, it also stops the production of sulfur compounds in the digestive tract and stimulates the flow of saliva in your mouth. Together, all these remove the bad breath from your mouth.
Also, mint contains a component called mentha that contains a strong aroma. It is so powerful that it masks out any unpleasant smell coming from your mouth.
Herbs
Besides mind, there are also other herbs that fight bad breath. Most popular of them is parsley. Like mint, a few drops of parsley oil can also help to freshen your breath.
Other popular herbs that are consumed directly or as a part of other foods to increase mouth freshness are cinnamon, coriander, tarragon, eucalyptus, rosemary and cardamom. A popular way to eat these herbs is by mixing them with tea.
Green Tea
Green tea is another food known to fight bad breath. It contains an antioxidant called catechin that can keep the bad bacteria away. When these bacteria are not present, there is no bad breath!
For added flavor and freshness, you can even mix any of the herbs mentioned above with green tea. Ideally, you should brew the green tea and add these herbs to it while it is boiling. This way, the goodness of herbs will get mixed with the tea to make it not just enjoyable for your taste-buds, but also for your breath.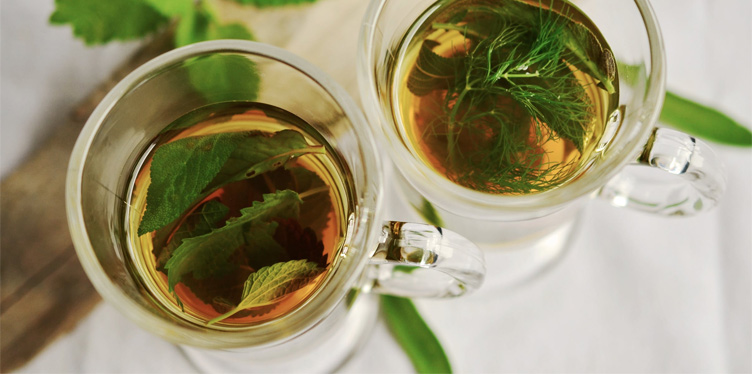 Apples and Pears
Apples and pears are the ideal fruits to have when you have a bad breath because they increase the production of saliva, which in turn, nourishes and balances the oral health and hygiene. When there is more saliva in your mouth, it constantly flushes out the bad bacteria, thereby leaving mouth clean and fresh.
Vitamin C Rich Foods
Like apples and pears, Vitamin C rich foods also increase saliva production and stop the growth of bad breath causing bacteria. In addition, Vitamin C also fights many gum diseases like gingivitis that are known to cause bad breath.
So, another reason to grab those oranges, melons, berries and grapefruits when you do grocery shopping the next time!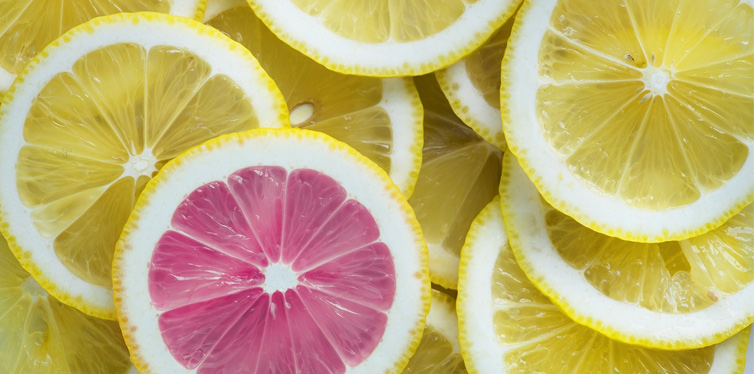 Crunchy Natural Foods
Crunchy foods definitely don't mean your crisps. Here crunchy foods are the natural foods that you can bite into like carrots, cucumbers and celery. These crunchy bites increase the growth of saliva, which in turn, flushes out the unwanted bacteria from your mouth.
Nuts and Seeds
Nuts and seeds act like tiny toothbrushes to remove the bacteria caught in small gaps between your teeth. When you munch through the nuts, they work on the bacteria to take them out of your mouth. In addition, many nuts like almonds are known to stop the growth of odor-causing and teeth-staining bacteria.
Eat these foods regularly, preferably at least a few every morning, to keep your mouth smelling fresh all day long.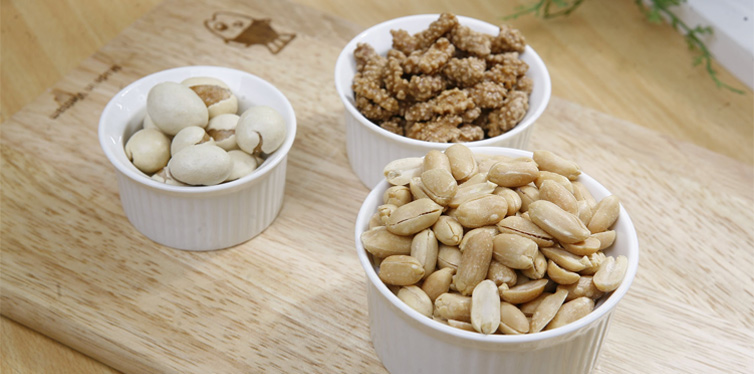 Hydrate Your Mouth
Hydration is important not just for your body, but also for your mouth. The more water you drink, the more hydrated is your mouth. When your mouth is moist, saliva and water rinse out unwanted bacteria from your mouth at regular intervals. This prevents the pile up of bad breath causing bacteria.
Oral Health
Good oral health and hygiene is a key factor to keep those bad bacteria away. To maintain good oral health, here are some things you need.
Tooth brushes, preferably electric tooth brushes for a better clean
So, what can you do with these items? Below is a set of daily routine that should do every day for clean teeth and fresh smelling breath.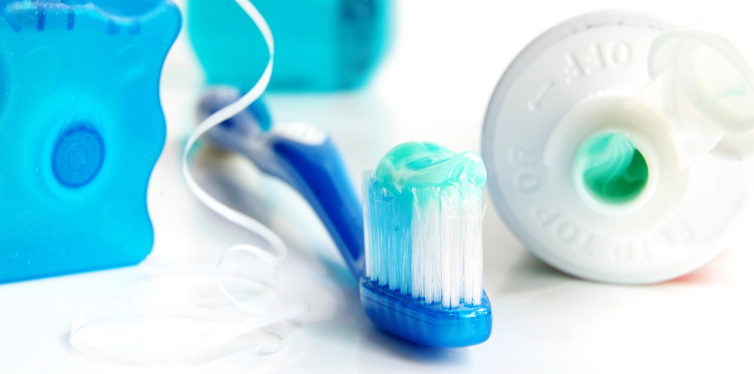 Brush at least twice a day using an electric tooth brush, if possible. The advantage with these toothbrushes is that they can remove the dirt caught in the crevices of your teeth to give you a clean brush. Also, it is ideal if you have high levels of sensitivity in your gums and teeth.
Floss – Use dental flossers to clean the tight area between your teeth. In fact, floss before you brush, so the fluoride present in your toothpaste can coat the teeth and prevent bacteria from forming on it.
Rinse – Rinse your mouth often with a good quality mouthwash. Ideally, you should not eat or drink anything for 30 minutes after your rinse your mouth to prevent bacteria from piling up again.
Chewing gums – Some people prefer to eat chewing gums to keep their mouth clean. While it's not bad, keep away from chewing gums that contain a lot of sugar. In fact, choosing sugarless chewing gums can clean your teeth without adding on the unwanted sugar.
Overall, good oral and digestive health is necessary to keep the bad breath away. A combination of the above strategies can go a long way in helping to improve both, and this can make your breath feeling fresh all day long!