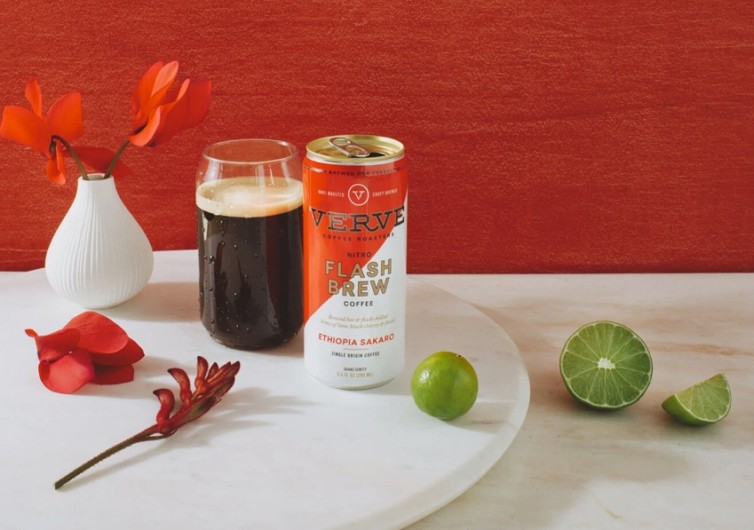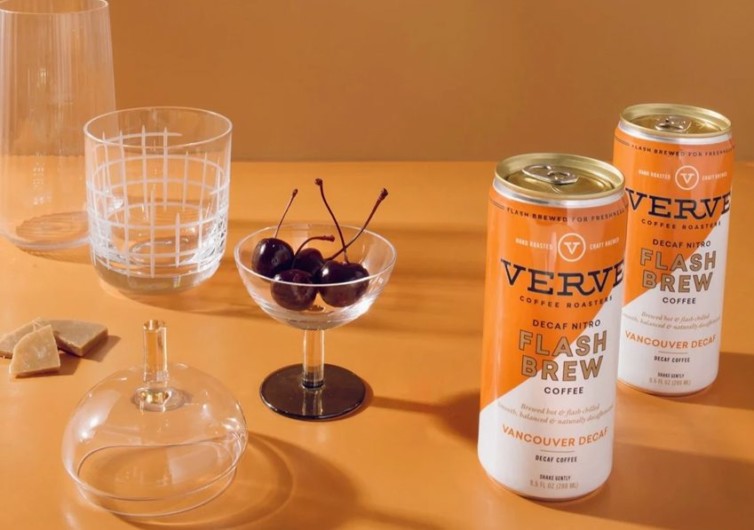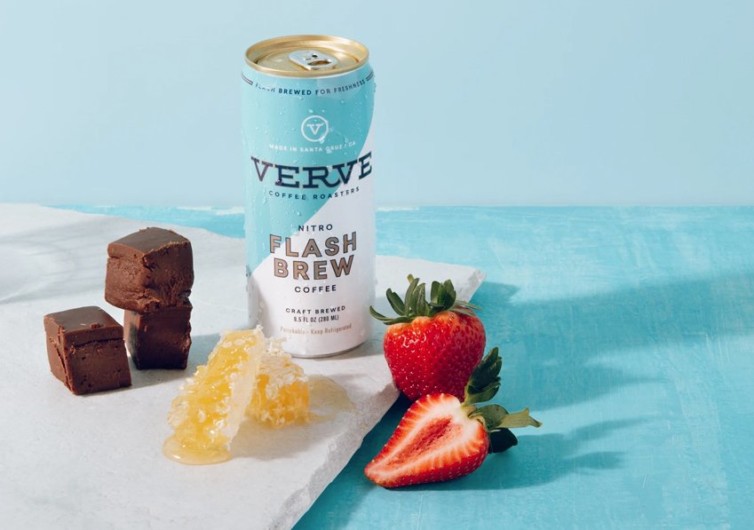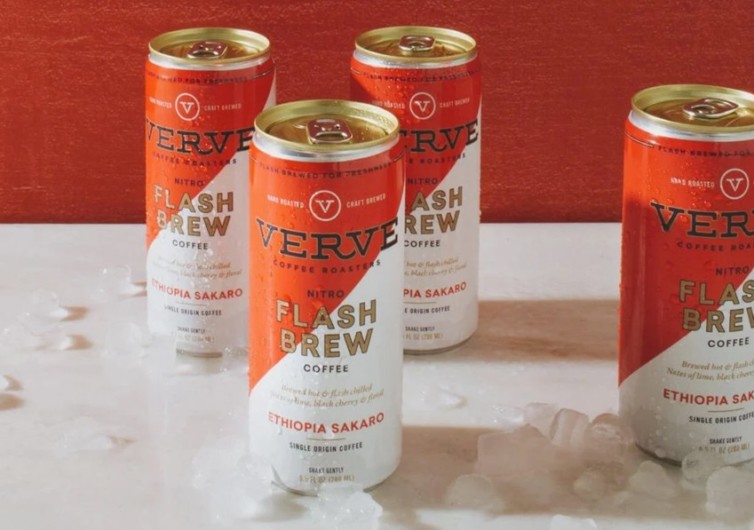 GearHungry may earn a small commission from affiliate links in this article.
Learn more
Flash Brew – Cold Brew? No. Flash Brew.
Cold brew is all the rage these days. It's a no brainer for caffeine-starved individuals who need a chilled, easy-drinking, quick pick-me-up. The smooth, bold flavor of cold brew coffee has captured the hearts of caffeine lovers; the velvet texture and loud flavors of this chilled beverage is a different experience entirely from a classic steaming cup of coffee.
Verve Coffee Roasters created Flash Brew, taking an approach to chilled coffee that's different than cold brew. Flash Brew is brewed hot, instantly chilled, canned, and then infused with nitrogen for a smooth, textured finish. Flash Brew leaves no flavor note undiscovered.
The Birth of Flash Brew
Verve Coffee Roasters co-founder, Ryan O'Donovan, dove deep into coffee and flavor profiles. He mimicked his favorite coffee flavor profiles and eventually curated his own. When a passion like this exists, you don't dampen it. The typical cold brew process of steeping for longer periods neglects to extract nuanced flavors. You need heat to tease out those bright, fruity notes that get lost in the typical cold brew brewing process, which Verve aims to correct in their brewing process.
The Original
The Flash Brew phenomenon started with the Original Flash Brew, a concoction steeped in flavors of fudge-dipped strawberries, subtle honey notes, and chock full of caffeine. The Ethiopian origins pack the strawberry sweetness while the Colombian beans offer the fudge finish. These unique flavors put Flash Brew on the map.
The Vancouver Decaf
'Death before decaf' is a common line among baristas; it's a matter of fact that the taste of decaf coffee doesn't come close to the flavor of caffeinated beans. Verve Coffee Roasters breaks the mold with the Vancouver Decaf Flash Brew. Using the Swiss Water Process, they have removed 99.9% of the caffeine without robbing the beans of their decadent almond and caramel finish. Making a delicious decaf cold brew? Bravo!
Single Origin — Ethiopia Sakaro
Floral, lime, and black cherry aren't the typical flavor profiles that come to mind when thinking of coffee. Single-origin coffees produce complex and exciting flavor profiles. But for this reason, they are not usually used to create cold brew coffee; the flavors drown out in the traditional cold brew brewing process. Verve, once again, shattered molds with their Flash Brew production process, allowing these unique flavors to shine.
Nitro Flash Brew
At $47 per 12-pack — approximately $4 a can — it's coffee you can feel good about: direct-trade, small-batch roasting, a closed brewing system, and it's shipped directly to you. Verve Coffee Roasters trailblazed a path to cold brew that captures the beans' subtle notes, doing their due diligence to their direct-trade farmers' hard work. If you prefer brighter, fruitier coffees and have been putting off trying cold brew because of it, your chance has arrived with Flash Brew.
CHECK PRICE ON FLASHBREW.COM