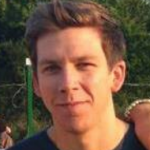 Essential Fishing Tips
Fishing is that amazing sport that combines competition with companionship. Who doesn't love a fishing weekend, camping out with friends or family? There are a lot of great things about fishing, not least of which is the fresh fish. But a good catch isn't always easy, even for seasoned anglers. Here are 25 essential fishing tips for the modern angler. They may not yield a bumper catch every fishing trip, but they can help you have a safe and enjoyable time while you're out there.
1. Use An App
These days we can download apps to our phones for just about anything so it was just a matter of time before anglers came up an app too. Most of these apps allow you to record your catches, take photos of them and also track the GPS location of where you caught them. This data is stored and analyses patterns to help you determine when and where you had the best catches. It takes a little getting used to, but it's definitely worth a try.
2. Fishfinders
Fishfinders are a technologically advanced way to find fish. You could even say they are marine GPS navigators that locate the best place in a lake or river to throw your line. The device works on sound waves or sonar to detect fish and other objects underwater and transmits an image back to a receiver with a display, which could be on a small monitor, or your smartphone. Many professional and competitive anglers have achieved great results using Fishfinders.
3. Put The Right Gear In Your Tackle Box
Every modern angler needs a good tackle box with an assortment of different fishing tackle in them. Fish can sometimes be feisty and your line could get caught on rocks or vegetation. When your line snaps, you'll most likely lose your hook, sinker, float and lure and you want to have all of these things on hand to set up your rod, and cast your line out again. A properly equipped tackle box should have a variety of hooks, lures, sinkers and floats, as well as extra fishing line, a pocket knife and a basic first aid kit.
4. Get Yourself A Good Fishing Rod
There are different fishing rods for different types of fishing. You may enjoy deep sea fishing, fly fishing, reef fishing or any other type of fishing. Perhaps you like a different type of fishing depending on your mood, the season or the competition. Fishing rods are generally very similar in their construction. However, depending on the purpose, they can be larger, smaller, thicker or thinner rods. Then too, there are the materials. These days most rods are made from flexible materials that are also very durable. Of course, most casual anglers can get away with using the most basic rods and a worm, but the really serious anglers will go for specific fishing rods and the size generally depends on the type and size of fish they are hoping to catch.
5. A Good Reel Is Key
Once you've got your fishing rod sorted out, you need to consider the type of reel you're going to use. The most common is the spincast reel and most of us would have started fishing with one of these. As you develop your own fishing style and preferred fishing locations and methods, you may want to get a surf reel, off-shore reel or a fly fishing reel. There are a few other types of reels, but in general, try and find one that is less likely to tangle and one you'll not have problems with reeling in your catch.
6. Try Different Types of Bait
Fish are basically scavengers and are always on the lookout for something to eat. However, some fish prefer live bait, like worms or insects, whereas others will go for just about anything you put on your hook. Then you also have the bottom dweller fish like catfish who will go for pieces of hot dog. While it's a great idea to ask an experienced angler what type of bait he prefers, don't be afraid to experiment with your own different types of bait.
7. Consider The Local Ecology With Bait
Choosing bait seems easy enough. You either get your own worms and insects from your garden, or you go to your local tackle shop. This can be a problem when it comes to still bodies of water like lakes, pools and ponds. Try to stick to bait that is local to the area you want to fish in. Bait from different areas can contain disease that the local ecology is not immune to which can devastate the local environment, including the fishing. This is particularly important if you plan on using live baitfish as they have the ability to multiply and take over the waters.  If you're not sure of what to use, ask local anglers.
8. Use Some Light
For those who like to go night fishing, take a light source with you. There are special fishing gloves with a built-in light and also water-resistant lights that fit on your head like a cap. Not only will these help you see what you are doing, when you flash the light on the water, but some varieties of fish will also be attracted to the light so you'll have the perfect spot to cast your line.
9. Study The Terrain
Regardless of where you go fishing, it's important to study the water and the surrounding terrain. Many types of fish like to hide under rocks, vegetation, etc. For example, bass like to hide in reeds and other vegetation to conceal themselves from their prey, just enough to ambush them. Other fish, like those close to the shore in beaches, like to simply dart around, so keep an eye out for schools of fish like a minnow. The key is understanding what type of fish are in the area and their natural behavior. You can then cast your line accordingly.
10. Stick To The Guidelines
Almost every popular fishing area has restrictions on how many fish you can catch and take home. Depending on the type of fish, and its availability, only certain weights and sizes are allowed to be kept.  Your tackle box or portable cooler may have a ruler etched on to the lid, specifically for the purpose of measuring fish. You should also have a portable weight scale in your tackle box and check the weight of your catch as well. The good news is, you won't need to worry about any of this if you're a "catch and release" angler.
11. Get Some Good Footwear
Fishing can take you through some tough terrain and some eager anglers will trek through miles of forest to get to a secret fishing spot. For this reason you may need to invest in a good pair of Gore-Tex boots. If you like to go fishing off the rocks, there are fishing shoes that will provide you with a high level of stability. Such shoes are also very good on boats and piers where the non-slip properties will definitely keep you upright and safe.
12. Invest In Waterproof Gear
Whether you're fishing out in a boat, on the rocks or the banks of a river, chances are you're going to get wet. Waterproof outerwear including things like booted pants, jackets and bucket hats to keep you as dry as possible. This is particularly important if you go out to sea or hike to a fishing spot. Not being able to stay dry can result in hypothermia in cooler weather. Have that protective waterproof layer over your warm, dry base layers can make all the difference.
13. Pack All The Necessities
Most people who like to go fishing like to make a day, or a weekend of it. If that's the case you'll need to pack quite a bit of gear. Apart from your fishing gear and bait, you'll also need enough food and water for your trip, a change of clothes in case you get wet, a survival backpack including firestarters, a knife and a first aid kit. That's a fair bit of stuff to carry for a day of fishing so the key is to pack it all in one bag. Fortunately, you can get yourself a great fishing backpack that can hold all of your basic necessities, and with a separate compartment for all of your tackle, you won't need to cart around a separate box.
14. Look At The Horizon
Professional anglers all have their own techniques when it comes to catching the big fish. Great fishing is just as much about what you see, as what you do. When you get to your fishing spot, look out into the horizon. Check for obvious, like fish jumping out of the water. This is usually a good place to cast. Don't be discouraged if all you see if small fish … there are usually bigger ones swimming around too. Marine binoculars can help you see these jumping fish, but if these are out of your price range, a good pair of polarized sunglasses for fishing can also give you a better view of the water by cutting out the glare.
15. Join A Fishing Club
Even experienced anglers can benefit from advice from other anglers so joining a fishing club gives you a chance to tap into a wealth of knowledge. Beginners can learn from seasoned fishermen, while the pros love to brag about the "big one" they caught using a particular rod, reel, lure or bait. Then too, members often travel for organized fishing trips and competitions which can be rewarding and a whole lot of fun.
16. Watch The Tide Reports
When it comes to ocean fishing, the fish are generally most active when the tides are changing. When the tide is at its lowest or highest, the water is not doing much and this is when activity is low. The best time to go fishing is when the tide goes through its change. Pay attention to the tide reports or simply check them online. Write them down if you have to, and get yourself a fishing watch that you can set to alert you when the tides are changing and to remind you to go home at the end of a good day of fishing.
17. Learn The Phases of The Moon
Ocean tides are generally controlled by the moon and certain phases of the moon are better for fishing than others. New moon and full moon phases tend to be more productive times for anglers because the low tides are lower and high tides are higher. This increases the water's current and more movement from the fish.
18. Keep Your Equipment Clean
It may be stating the obvious, but keeping your rods, reels and tackle box clean will make fishing more enjoyable and it will increase the life of your equipment. Salt water can be especially corrosive on your gear so clean your rods and reels after each use. Follow the manufacturer's instructions on rod and reel maintenance and lubricate the reel as needed. Don't forget to clean out all your tackle box as well. Hooks, sinkers and lures can rust so get rid of any water, sand or dirt and let the various bits and pieces dry if necessary.
19. Keep A Multi-Tool On Hand
Every kid dreamed of having a Swiss Army Knife in his pocket. It could be used for almost anything an adventurous kid could think of. Multi-purpose knives, or multi tools are an essential part of fishing and camping. You may need to cut your line if it gets snagged or cut the hook from inside the fish's mouth. If you're on a fishing/camping trip, a multi-purpose tool is something you simply can't do without.
20. Store Your Equipment Properly
Fishing gear is pretty expensive with some rods and reels costing thousands of dollars. These aren't the types of things you can just throw into the corner of the garage after a fishing trip. You need a rack or a stand to store your equipment so that it is not being shoved, bumped or tangled with the multitude of things we normally keep in our garages or garden sheds. There are a number of free-standing racks for rods, but you can also construct your own on a wall or the ceiling.
21. Learn How To Cast Your Line
Experienced anglers make casting a line look really easy, however, there is a bit of a knack to it. Depending on the rod and reel you are using, you need to determine the amount of force you need to cast with, and where you want your hook and sinker to land. If you miss your mark, avoid the temptation to reel it in and start again. You may have aroused the curiously of some fish and lure him in anyway.
22. Don't Overspend On Lures
There are cheap lures, and expensive lures. If you're an aggressive or adventurous angler, you probably don't want to spend a lot of money on a single lure. Your line could get caught, or the fish could be a little on the feisty side and break the line, taking your precious, expensive lure with him. If you do use an expensive lure, you'll tend to be overly cautious and miss out on the fun of fishing. Use cheaper ones and go wild. The rule of spending on fishing lures applies to the rest of your fishing equipment. Stick to what you can afford.
23. Take Your Time
The main purpose of fishing is to spend a relaxing day, or night doing something you love. Unless you're a fish whisperer, you're going to have to be patient. We've all got that friend that gets cranky when the fish don't bite after 5 minutes but his mood will not change how the fish behave, apart from possibly scaring them away. Take the time to tie your hooks to the line properly, attach your lures or bait and cast off with purpose. True anglers love the catch, but they also enjoy the tranquility that comes with fishing.
24. Clean Up When It's Time To Leave
A day of fishing can involve a lot of eating and drinking. That usually means bottles, cans and a variety of wrappers. There is nothing wrong with packing your favorite food, snacks and drinks when you go fishing but make sure you don't leave any of that behind. Respect the environment and other anglers and take all of your rubbish with you.
25. Eat What You Catch
If you like to catch and release, that's great, but many anglers like to eat what they catch. That's fine as long as you catch within the regulated limits and eat what you actually catch. It's fine to grill some of the fish while you're camping and equally fine to take some home with you. It's not fine to catch a whole cooler full of fish only to throw them away.
Happy fishing!