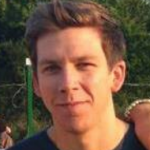 How to Make a Great First Impression
How long does it take to make a first impression? If you're thinking in terms of minutes, you are seriously missing the mark. The reality is that the person you are meeting will have started to form an opinion of you within the first few seconds of your encounter. In a business or interview scenario it could very well be over and done with between your entrance and the first handshake.
So why are first impressions so important? Humans are hardwired to think fast and make hasty decisions. Part of this reason is because we are visual creatures and in that first instance, if we don't like what we see, we have a tendency to put our guard up and ignore all the other attributes. This may seem judgmental and redundant but we all make this hasty observations and form opinions at lightning speed. We do it several times a day without even realizing it.  Ask yourself, how many times have you refused to see a movie simply because you didn't like the movie poster? Later you watch the movie and it turned out to be a pretty decent one, but that first impression from the movie poster clouded your judgment.
In our social lives and in business we are making first impressions every day and we may not be aware of the opinions people have of us. Most of the time it doesn't really matter, but other times we could miss out on friendships, career and business opportunities over the tiniest detail. When we start to understand the importance of making a good first impression we realize we need to put our best foot forward every time we find ourselves in a new situation.  Let's take a look at what it takes to make leave a lasting and positive impression.
Research The Dress Code
While the very first rule of dressing for success is knowing what to wear for each different occasion it's always a good idea to do a little bit of research. Overdressing can be just as negative as under dressing. If you are going for a job interview, ask around and find out what the company's dress code is and dress accordingly. The same applies to social gatherings. However, make sure what you do wear is comfortable and makes you feel confident. Fidgeting and looking uncomfortable in your clothes will leave an impression, but not a good one. If you can't find the information you need on the dress code, it's always better to err on the side of caution and put in a little more effort. That doesn't mean you need to put on a three piece suit for a job in a sporting club but you still want to put in a little bit of a better showing on the first day. In such a case, a good quality pair of jeans and a collared shirt or polo with do fine.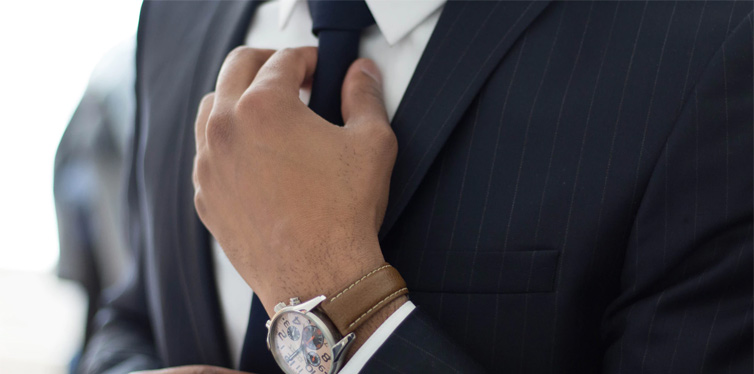 Pay Close Attention To Personal Hygiene
Do you remember the smelly kid at school? Sadly, every school or indeed every class had one. Now think how this kid was perceived by everyone else. Things don't change when we finish school and enter the workforce and you could be signing your own career death sentence if you show up to a job interview smelling a little sour. Good hygiene will go a long way when it comes to the importance of a first impression and you really want to make an effort in this area. It is an absolute must to shower and shave before a job interview or coming to your job every morning. The use of deodorant is also greatly encouraged. If you have a tendency to perspire a lot, bring your deodorant with you and even a clean shirt wouldn't go astray in extreme circumstances. Whatever you do, don't try to cover up the odor by drowning yourself in deodorant and cologne. You won't be able to hide the original nasty smell but instead you'll just be adding another overpowering one to it.
Flash Those Pearly Whites
One thing that usually tops the list when it comes to making a good impression is your smile. Everyone likes a happy, friendly looking person so when you enter and office, party or any other social or business setting, greet everyone with a smile. Smiling at people tends to disarm them meaning they will start to feel more comfortable around you and will be more likely to engage in conversations with you. Keep it relatively tame but genuine. If you smile too much you will either come across as flaky or overly nervous. Neglecting to smile may give off an air of arrogance or indifference. Just smile as naturally as possible and you'll be fine.  While we're on the topic of your signature grin, make sure you brush your teeth and use a mouthwash. Your boss or interviewer does not need or want to smell what you had for dinner last night.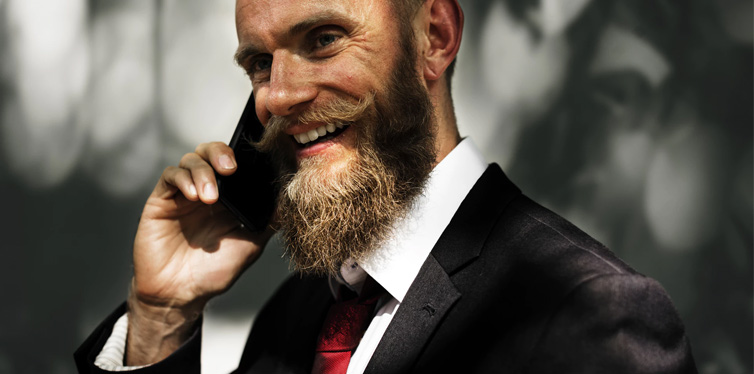 The 1st Impressions Handshake
A handshake may seem insignificant but it offers a lot of insight into the person you are meeting and greeting. Firstly, it is a sign of respect and courtesy so you want to get it right. A good handshake can exude confidence mixed with a certain degree of friendliness. There is a very fine line between a handshake that is too weak or too strong so it's best to try a firm, but not overly aggressive handshake that simply conveys your desire to become acquainted.
Perfect Your Speaking Skills
So many people overlook the importance of good speaking skills and that generally means speaking clearly. It's also important to not slur your words, but rather, pronounce each word clearly and concisely. Avoid using slang words unless you are at a relaxed gathering with close family and friends. Speaking clearly makes you look classier and more educated. This is most important in the business world because the last impression you want to make is one that has no trace of professionalism. Another consideration when it comes to speech is the volume of your voice. Speak like a church mouse and you won't be heard. This could result in people losing interest in speaking with you, particularly if they need to keep asking you to repeat yourself. Speaking too loud is just as bad as you could give your speaking companion a headache.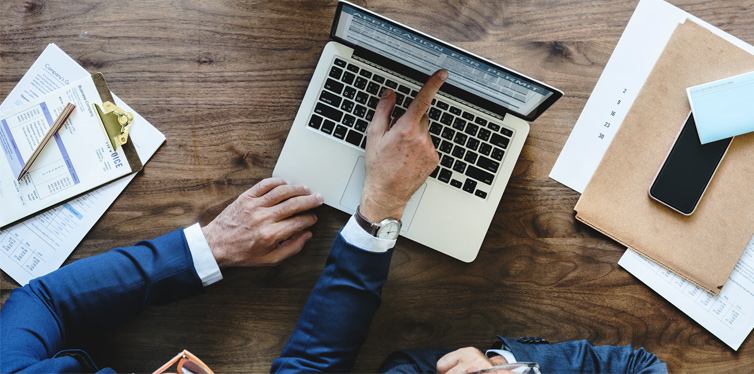 Eye Contact Conveys Trustworthiness
Eye contact is crucial at establishing trust. If you keep darting your eyes in all different directions, you may give the impression or being bored with the company, distracted or perhaps even a little dishonest. That doesn't mean you need to stare intently at with the people you are conversing with. That can come across as a little weird. Just make eye contact with the person and blink when you need to. It's a lot easier when you're in a group as you can speak the eye contact around instead of focusing on just one person.
You May Not Be Talking, But Your Body Language Is Shouting
You could be speaking in volumes without saying a single word depending on your body language. You want to come across as confident and interesting but you can't do that if you are slouched over like Quasimodo. The trick is to stand or sit up straight without looking too rigid. Also, pay close attention to what your arms and legs are doing when you are speaking. It's fine to be a little animated and interesting so hand gestures are fine to tell a story, but you don't want to look like a buffoon with arms flailing all over the place. Similarly, fidgeting too much can ruin a first impression as this can make you look incessantly nervous and ready to take flight. Try and sit or stand in a relaxed position without looking like you're about to fall asleep. Show your interest and in subtle ways mirror the body language of the person you are having a conversation with. Not every single movement though. Just enough to show interest in the person and the topic being discussed.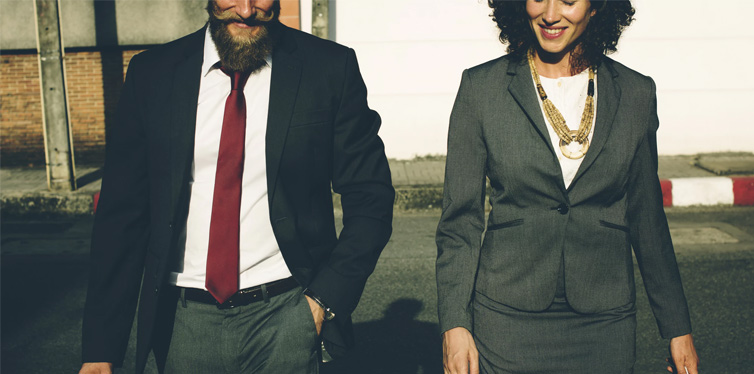 Pay Attention To Names
Nobody likes to be forgotten so try to pay close attention when you are being introduced to new people and remember their names. Remembering someone's name shows you genuinely have an interest in them as a person and the things they have to say. The best way to remember a name is to repeat it at regular intervals throughout the conversation. Of course, we all come across moments when we do forget a name, but don't make that obvious to your new acquaintance. Try and bring a new person into the conversation and then let them introduce themselves to the new person. This time you really do need to pay close attention to the name because you may not get another opportunity should you forget again.
Discuss Interests Other Than Your Own
We've all got interesting things to say and it's perfectly fine to share these interests with others. Don't forget though, that no one likes an egomaniac that believes the whole world revolves around them and only them. Take the time to discuss other people's interests and ask them questions related to their interests. Be genuine in displaying your interest though as it often isn't' difficult to spot fake interest and it really won't be beneficial to anyone. If you happen to have the same or similar interests, don't overtake the entire conversation. Let others have their say too.
Tone Down Some Of Your Habits
When we look at how to make a good first impression, the tendency is usually to focus on what we need to do to. Sometimes, however, there are things we need to avoid, or at the very least tone down so that we don't ruin a great first impression. One situation would be the all-important business lunch or dinner. Sure, a glass of wine may seem like a good idea at the time, but the second or third glasses can destroy the positive first impression you made at your first meeting. It's always best to decline any alcohol during these business gatherings unless the boss or new client insists and is having a drink. The key to keeping a good impression here is not drinking more than one. Also, if you are a smoker, you should never light up at the dining table while others are still eating. In many cultures around the world this is considered bad manners. Wait until everyone has finished eating and think twice about that cigarette if you are the only smoker there.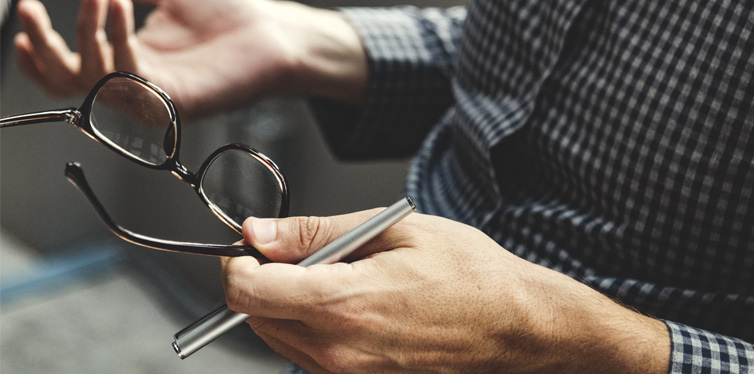 Don't Despair If You Think You Messed Up
There may come a time when you did everything you possibly could to make a great first impression but somehow you feel you failed to impress. If this does happen to you, don't spend too much time worrying about it. If you missed out on a job, there will be another one. Similarly, if you are concerned you may not have shown your new boss the best of you, just make sure you do your job properly and be friendly and courteous when the boss is around. Although the first impression does count, you will always have a new chance to put your best foot forward and change the boss' perception of you to a more positive one.
Always try to present yourself at your best in terms of your wardrobe, hygiene and the way you conduct yourself. The important thing to remember is that every new encounter is a new opportunity that you don't want to lose. You just never know when these new opportunities can turn into something big so try to be confident, positive and genuine. Don't be afraid to use a little of your own unique charm either. Pay attention to the fine details in how you conduct yourself and you'll learn to make a great first impression the first time every time.