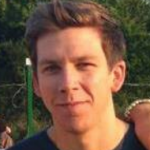 First Date Ideas
We're your wingman: you want to really show how much you like this person, you want to treat them to an epic first date, so we've compiled our top ten fantastic first date ideas. Your confidence can only sore when you know you've put your all into the date, the setting, the activities. You want to know that they're having an excellent time thanks to you, to drive the point home that you'd really like a second date. Well, gents, let's jump into our favorite ideas, and some tips and tricks to keep up that confidence throughout the entire evening.
1. Go to a Comedy Show
Alright, this one is a sneaky tactic, we'll be honest. Going to a comedy show lets you know what someone finds funny, how easy-going they are, and might even bring out a little bit about their values. You're going on a first date, not a Tinder date: you're open to the idea of a long-term relationship blossoming out of a date, so why not open up Pandora's box now?
You have to be a bit reserved about who you go to, unless you already know them and enough of their sense of humor. It may seem a simple tactic, but this helps to set the tone for the rest of the potential relationship. It helps you to feel a bit more open around that person and interact without walking on eggshells.
Date Tip #1: Men who wear watches are seen as more responsible. Watches add an element to your style, so long as you stick with a classy brand, like Tissot watches or Invicta watches.
2. Tour Some Coffee Houses
Are there a few hip mom-and-pop coffee shops in the area? "Getting a cup of coffee together" is a boring idea, but hitting a new shop that neither of you have tried puts a spark of magic in there. Most people drink coffee or tea, and so long as you look the place up and read some reviews, you could be the one to introduce them to their new brew, or fresh pastries they'd never tried before.
It's less about the coffee, and more about the neutral, pleasant atmosphere. You're looking at brunch-time for the schedule, it's casual, you don't have to wait for a check if the date goes south; it's the perfect date to both impress them and to make sure you don't trap yourself in a corner. Coffee houses usually have interesting art on display and community event information so you might even find the top spot for date number two while you're there.
Date Tip #2: Tweezers are your friend. There are going to be plenty of moments where you're close to this person throughout the evening, and the fine detail will really go a long way.
3. Check Out an Art Gallery
I know, it sounds cliche, but hear us out: there's plenty to look at, perfect for gaps in conversation, and it sets a slightly romantic atmosphere. Going to an art gallery also brings zero obligations of having to purchase anything. You won't have to treat to dinner or a movie, so this is a perfect low-budget option.
If you're wondering where all the art galleries are, there aren't always a whole ton of options unless you live in New York, Chicago, somewhere along those lines. If you're short on options, you can always check out Eventbrite to see what local art shows are upcoming in your area. They list showings that have free admission, but even when you come across local festivals with ticket prices, they're usually an hour's wage or less.
Date Tip #3: If it's a casual date you're going on, make sure that your jeans of chinos are properly fitted. When they hang down too long on your shoes and get caught under your heel, they look ratty and make you look uncertain of how to dress.
4. Go for a Hike
You know we love our hiking here on Gear Hungry. If you're a gent who's spending his weekends on the trails, camping out under the stars, or just taking every opportunity you have to get out into nature, this is an excellent way to imbue your interests and gauge their sense of adventure. A first date doesn't just show them a good time, it sets the tone for how you'll spend time together.
Not all of us our outdoorsers, but if they have a positive attitude and they're willing to give it a shot, it's the show of a healthy, pleasant outlook on life. Camping would be a bit too daunting for a first date, but a hike in a public trail or around tourist areas sets a calm atmosphere. You want to leave first date options open and comfortable if they decide it isn't working and want to leave.
Date Tip #4: Don't skimp out on the moisturizer. Dry, cracked and flaky skin is a major turn-off for 99% of the population. Use face moisturizer and keep the skin on your hands hydrated at all times.
5. A Concert or Musical
Getting some cheap GA tickets for a concert and a few bottles of water while you're in there is a fine way to show that you're trying, without spending too much capital. If you know for a fact she's up for a night of theater, a musical or a play could be an excellent choice. The tickets will be a bit pricier, and the latter option is usually met with coffee and dessert after the show. This is another one of those ways to find out what they like, and really run with it.
Concerts will show you at one of your wild stages. If you're going into this without trying to hide anything in the relationship, this is a good way to open up and be fun in a proper environment. A musical or a play show that you're more attuned to the finer side of the arts, and there's nothing wrong with that. Be certain to actually enjoy what you're going to see: nobody likes a dozer.
Date Tip #5: Conversation isn't going to fall out of the sky. Brush up on your small talk, but for the love of all that is awesome, don't ask him or her about the weather.
6. Parkour Park
This date idea comes with needing a bit of a background first, but if you and your crush are both athletic (you know, you met at the gym or o na run), then this is a perfect way to spend quality time together. There's a lot of action, minimal speaking, so if you're nervous you can let your skills do the talking. Whether it's indoors or outdoor, a parkour park lets you start on common ground with that person through athleticism.
This also gives you a chance to discuss further events like bicycle riding, skating or even rock-climbing if you're into it. Being fit and athletic already sets a good foundation for a potential relationship, and shows them that you respect and take care of yourself, while also understanding a little bit more about them in the process.
Date Tip #6: Nerves happen. Making sure you have powerful deodorant and cologne should also happen.
7. Hit the Boardwalk
Find the perfect beach with some nearby cafes on a Sunday afternoon. You'll be able to sample some local shops, hit the beach and put out two towels, and just enjoy a relaxing, no-strings-attached kind of date . This is another perfect example of a neutral, easy-going space that they can leave without feeling awkward if the date should come to that. You always want to think about their comfort throughout the entire date.
One of our personal favorite parts about this is sightseeing. There are plenty of ways to fill in the gaps between conversation, because you have endless ocean (or a really beautiful lake), and nobody gets tired of watching the waves come in. There's a reason they always choose scenarios like this to depict in just about every major romantic comedy movie of the last thirty years.
Date Tip #7: Exude confidence. I know, easier said than done, right? Put your mind at ease before you pick them up, walk yourself through how the night will go, and stay in control of how others perceive you.
8. Learn Something Together
Don't worry, I'm not going to be that vague. Dancing lessons, pottery classes, anything local you can find on Groupon, really. There's a little bit of magic and a whole ton of fun in this idea: you're learning something new together, just like how you're trying something new together, being each other's company.
It's fun, nobody is expecting the other person to be perfect, and gives you a chance to make something together. Whether that's memories or a horribly misshapen spare change dish for the entryway, it's a step beyond the simple dinner and movie idea that we're all sick of exhausting. You're both opening up to to one another and sharing an experience, and that goes further than sharing a meal.
Date Tip #8: Pay attention to your own body language. Dates can turn from fun to frightening really quick if you're being off-putting with your body language, and don't even realize it.
9. Visiting a Music Shop
Once you know that they're interested in music (and who isn't, right?), going to a local Guitar Center or a small-time music shop presents you with a fantastic opportunity. If they're at least interested in guitars, violins, drums and other fine-tuned pieces of musical equipment, you'll get to peruse the wares and discuss your favorite instruments. Talk about technique, your favorite musicians, methodology.
If you play, that's a one-up. There's a fine line between showcasing and showing-off. If you can shred an excellent riff, go ahead and do it, but don't act like you're front-running for AC DC. When a guy can play music, no matter what instrument, it shows that you apply yourself to learning and that there's far more to you than meets the eye.
Date Tip #9: Understand that you don't have to be perfect. Be yourself, show that you want them to enjoy themselves, but don't burn yourself out, otherwise, date number four, five, and six are going to feel more draining than joyous.
10. Check Out Local Thrift Stores
Everyone's been inside of a Goodwill at one point. We're talking about local, small business thrift shops. There are tons to look at, a lot to interact with, and you can discuss the various piece that you find, just like if you were going to an art gallery together. There's furniture and decor to look at, old movies and vinyls to skim through and learn a bit about what the other person likes, and stories that go along with everything in front of you.
If you want to snag some bonus points, you could even pick up an inexpensive piece for your home: a bench for the entryway, something to put in the front yard, anything that you can put in your home as a recollection of your first date. If they're coming over to your place and things are going great, it's a little memento to show that the first date meant something to you. Alternatively, if there is no second date, you didn't spend a lot on the piece, and you can chuck it away or donate it without feeling bad.
Date Tip #10: Smile. If you don't smile, you seem reserved. Someone with a wide, beautiful smile has nothing to hide. We've reviewed electric toothbrushes, dental flosses, mouthwashes and other oral hygiene products to give you the best possible cabinet to keep your breath fresh, and your whites pearly.
You'll Be the Date They Never Forget
Chivalry isn't dead, and you're ensuring that it stays alive in style. Grab your favorite selection from this list, plan accordingly, and keep up on the best men's fashion and grooming products here on Gear Hungry to keep your confidence in check. Men, women, we're all attracted to confidence, so spoil yourself a bit, spoil them with this date, and we guarantee there'll be another one in the not-so-distant future.