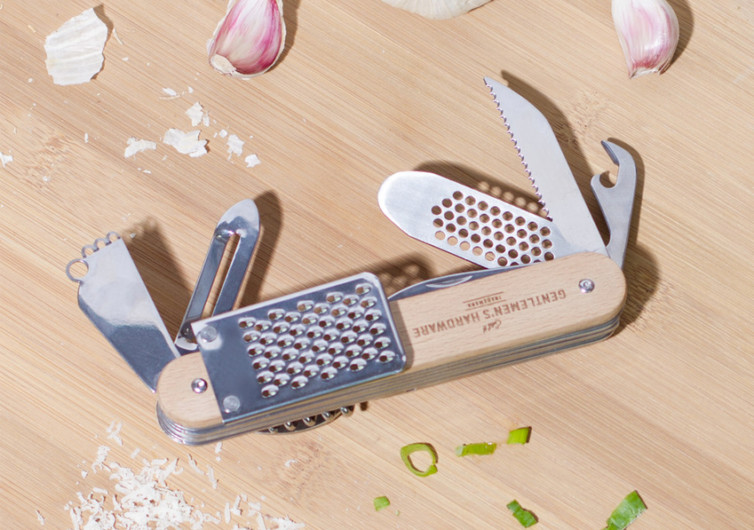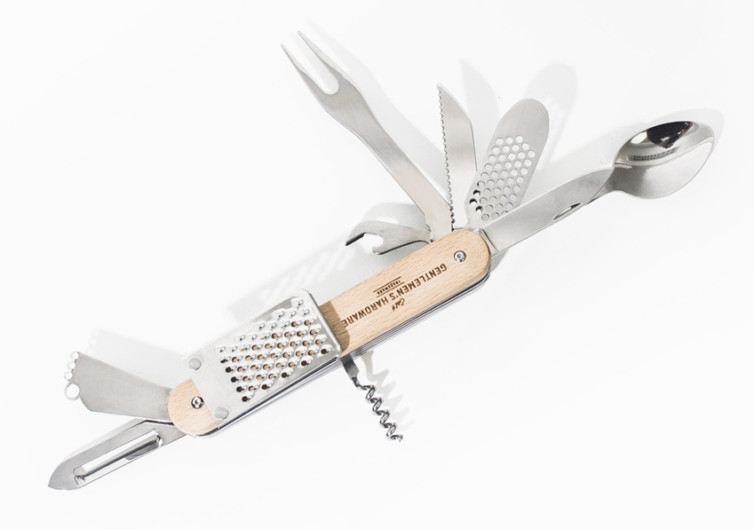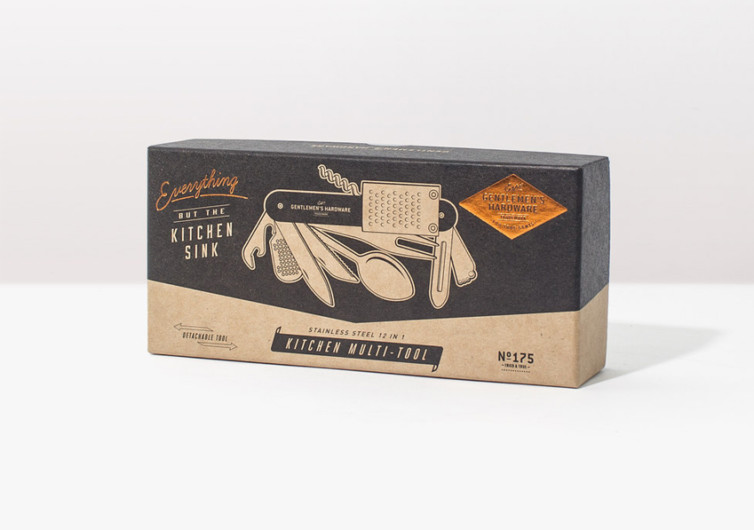 GearHungry may earn a small commission from affiliate links in this article.
Learn more
FireBox Kitchen Multi Tool
A kitchen multi tool like this one from FireBox can help rid your kitchen of clutter. It has a design that allows it to fit in several kitchen tools for easy access and convenient storage. The unique design also allows for the use of two tools all at once. This kitchen gadget is not only great for food prep at home; it is also ideal to take along for hikes, camping, and as a standby kitchen tool for your RV.
It includes 12 foldout kitchen devices crafted from quality stainless steel material. Out of the gadget, you can get a stirring spoon, a serrating knife, paring knife, channel knife, cheese grater, peeler, citrus zester, carving fork, a garlic crusher, a corkscrew, even a bottle opener.
Multi-use kitchen tools like this model offer several benefits. For one, you can save money since there's no need to purchase individual kitchen tools. There are also fewer chances of your tools getting lost since it's all contained within one handy unit.
The Firebox Kitchen Multi Tool device is very travel-friendly—there is a good number of functional kitchen devices within it so it's quite a load off of your luggage for hiking and camping.
Vehicles like RVs have limited space for kitchen tools so a handy kitchen gadget with this design is appreciated. While such devices are very useful, the difficulty with these items though is that it can be a challenge to get leverage out of such innovations. It is still a practical purchase though if you want something functional for traveling, camping, or hiking—it carries a handful of tools for food preparation. That's reason enough to make consumers invest in this product.
For people who don't want a load of kitchen tools to carry along while traveling, or if you have limited kitchen space, you'll surely welcome the workings of this nifty device.
CHECK PRICE ON firebox.com