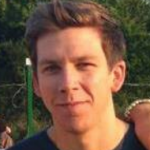 Fiber Health Benefits
We are all being encouraged to eat more fiber and deep down we probably know why. But the thought of chomping on even more of the rough, tough and not that attractive looking stuff is not always appealing. But what if we told you that fiber is actually a total wonder food that can boost your health in so many ways?
While a balanced diet is key to your overall health, upping your daily fiber intake can really make a difference to your body, both in preventing problems and also boosting your vitality. And it doesn't mean chewing on tasteless roughage as fiber is found is many delicious foods. Look in your food cupboard or the fridge and you will most likely already have a stock of fiber already waiting – think fresh fruit and vegetables, grains, beans and nuts and you get our gist.
But if you still need convincing, then read on – as we've put together the definitive list of the top 10 health benefits of fiber.
1. Helps You To Maintain A Healthy Weight
Not only can fiber help you to lose weight, but this rough and ready wonder can also help to keep the weight off. Fiber-rich food helps to prevent your body from absorbing some of the calories in the food you eat by binding with fat and sugar molecules as they travel through your digestive tract. To put this into numbers: researchers have found that if you double your daily fiber intake, you reduce your daily intake by 90-130 calories. And people who eat more fiber tend to be leaner overall, which is what you need for efficient fat burning.
2. Fiber Fills You Up!
Thanks to their bulk, highly fibrous foods will give you a full tum feeling, helping to curb your urge to over-eat at the dinner table. Not only that, but these fiber taskmasters make you work harder for your food! Fiber needs more chewing so takes a little longer to eat, meaning your stomach has the time to register with the brain when it is actually full. Plus, once in the stomach, fiber absorbs water and swells, maintaining that full feeling for longer.
3. Boosts Your Good Gut Bacteria
We all know we need to nurture the good bugs in our gut, as they are essential to our all-around health, immune system, and well-being. Fibrous foods help to maintain the biome balance in our gut and encourages the growth of the buggy good guys while helping to kick bad bacteria to the curb. Here's the science bit – as your good bacteria chow down on the fermented fiber, they produce short-chain fatty acids which have a host of health-boosting benefits, including lowering inflammation in your body and helping to prevent chronic health problems.
4. Keeps You Regular
The modern diet can wreak havoc on our bowels meaning that sometimes you don't know whether you are coming or going when it comes to your toilet habits. High fat/high sugar foods, irregular eating and fast food are not your digestive system's best friends!
Irregular bowel movements can also lead to you feeling lethargic, bloated and generally down in the dumps. If this sounds like you, then you need to up your fiber.
To get straight to the point – fiber adds bulk to your poop, making it bigger and softer so that it's easier to pass through your intestinal tract. Fiber-rich diets can also prevent constipation and, on the flip side, treat moderate diarrhea by mopping up excess water from your bowels and normalizing your intestinal juices. A bit yukky but for that regular feeling, you need to eat your fiber!
5. Cleans And Detoxes
Fiber is nature's ready-made detox! Eating plenty of fibrous food helps to eliminate toxins from your digestive tract by soaking up potentially harmful compounds such as unhealthy fats or excess hormones before they are absorbed into your body. And, as fiber keeps everything moving quickly, it can effectively reduce the number of time chemicals and other potentially harmful substances you may have ingested stay in your system.
6. Controls Cholesterol
Regularly eating sufficient fiber has been shown to help control and reduce the amount of cholesterol in your body, therefore reducing your risk of heart disease. According to the British Medical Journal, for every 7 grams of fiber you eat daily, your risk of heart disease drops by 9%. Now, we like those types of numbers! Fiber has the ability to mop up excess cholesterol before it starts clogging up your arteries. Not only that, fiber increases fat excretion and can also help to lower blood pressure, all great ways to keep your precious ticker healthy and happy.
7. Cuts Your Type 2 Diabetes Risk
Adding to this growing list of health benefits of fiber, the rough stuff can also help to normalize blood sugar levels, which is essential in preventing the development of type 2 diabetes. People with diabetes can also benefit from eating more fiber as it can help in reducing glucose levels. Fiber works its magic by reducing the impact carbs can have on blood sugar levels and, as fibrous food takes longer to digest, will also help to slow the release of glucose into your bloodstream. Opt for soluble fiber such as bran and legumes for breakfast and lunch, and you can keep both your blood sugars and energy levels nice and even during the day(no more mid-afternoon power slumps!)
8. Can Help To Prevent Cancer
Eating more insoluble fiber such as whole grains can reduce your risk of colorectal cancer as well as assist in general cancer prevention. Insoluble fiber, especially wheat bran, travels fast through your GI tract, helping in the prompt and effective elimination of waste and supporting a super healthy, high-performing gut. On its swift passage, fiber can also help to whisk away any carcinogen nasties that if left to hang around, could cause problems. Fiber in general can also help to prevent cancer elsewhere in the body by playing a role in boosting and maintaining a healthy immune system.
9. Boosts Your Skin And Vitality
While fiber is working its magic on the inside, you will also start to see the results on the outside, especially in your skin and overall vitality. As it moves through your digestive system, fiber cleans up and keeps everything moving as it should. With all this internal detoxing and fast action, there is less time for the bad stuff to be absorbed into your system. With your skin also a key part of your body's natural detox process, then if fiber is doing its job, there will be less toxins being released through your skin. Fungus and yeast can cause particular havoc on your skin, potentially leading to acne and other flare-ups. Eating enough fiber will soak up more of these toxins and the result will be seen in your skin, helping you to outwardly glow with good health.
10. Strengthens Your Bones
A regular tum, balanced blood sugar, healthy heart and glowing skin, there are so many benefits to upping your fiber intake, not least because it can also help to make you strong. Your bone health will certainly thank you for eating more fiber, especially the soluble stuff. Found in tasty food such as asparagus, leeks, soy, wheat and oats, soluble fiber has been shown to increase the 'bioavailability' of minerals such as calcium which are essential to maintaining bone density. This is particularly effective in children and teenagers but can be a boost to all of us, at any age. And strong bones, heart and body are ultimately what we all need – so keep eating your fiber and greens!
Source: