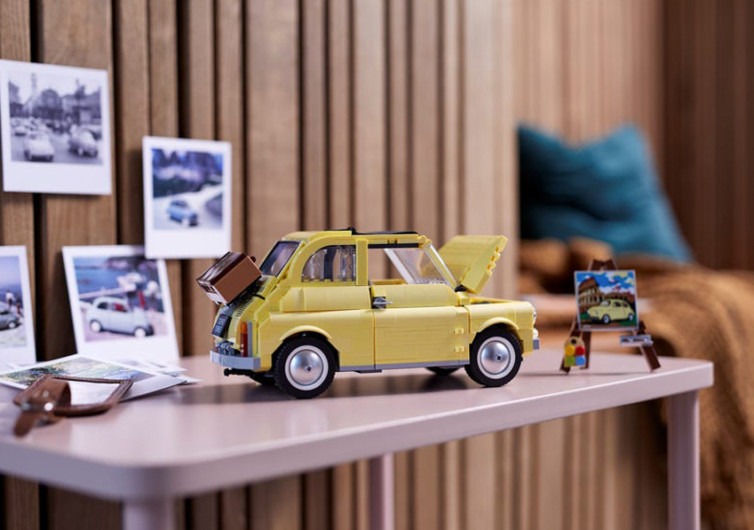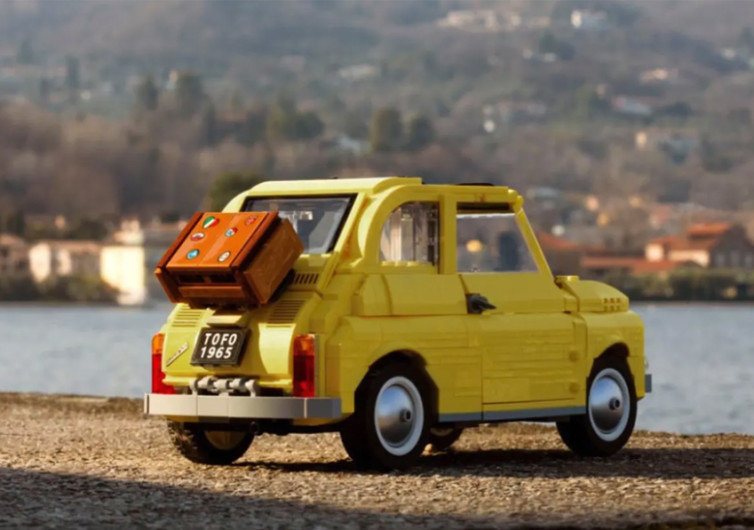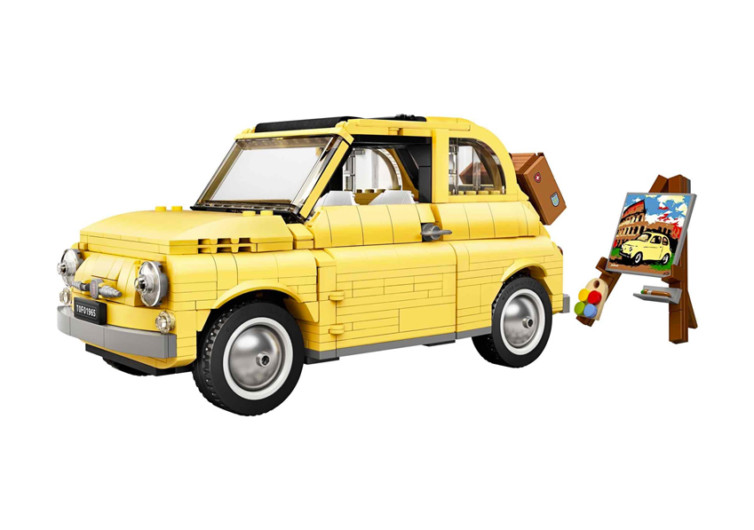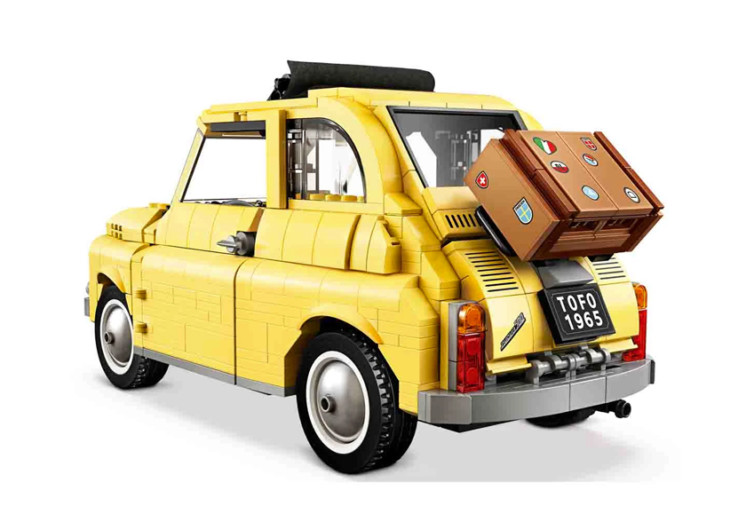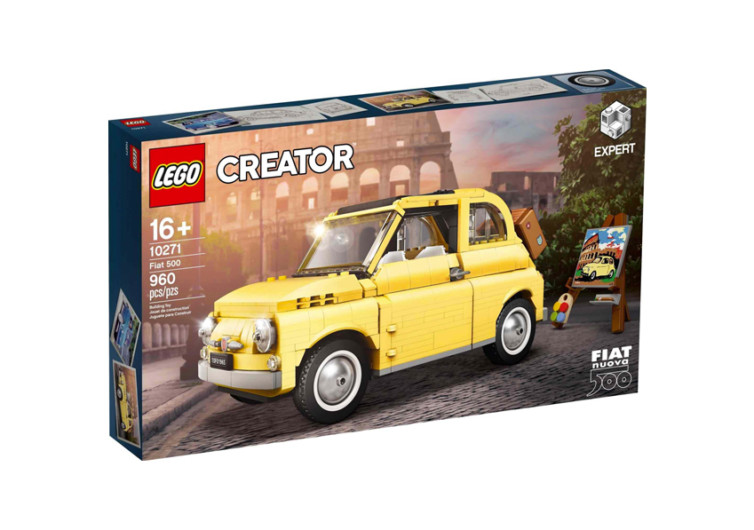 Support us! GearHungry may earn a small commission from affiliate links in this article.
Learn more
Fiat 500 Lego Creator Set
The Fiat 500 is an iconic Italian ride, and because of its popularity, Lego made a version of the esteemed vehicle through their Fiat 500 Lego Creator Set.
The Lego Cars Fiat 500 comes in a cool lemon color that graciously suits the brand's bricks and curves. The set also includes a handful of pieces and rounded, arched slopes to produce the vehicle's distinct form, from its wheel arches, the doors, boot, back window, and the bonnet. The brand was extra-creative when it comes to replicating the Fiat 500—the shapes presented by the pieces echo the pleasant, solid interior of the iconic car.
Once built, the Lego vehicle also includes an engine hatch that opens to reveal the engine compartment plus a bonnet where the spare wheel is kept. Factors that make up the Fiat 500, from its vividly bright white and red reclining seats to its folding cloth roof, can be found on the Lego version.
Number plates are included in the set, available in three varieties; Italian, Danish, and German. They can be rotated as well—you can simply change the two tiles all over for a new plate. While the vehicle does not have movable parts or functional driving, it does move forward and backward on wheels.
The set also includes stickers that provide more color to the mostly cool lemon hue of the car. It has the original Fiat 500's Nuova 500 badge, cooling vent stickers while its rear luggage comes prepped with stickers as well.
If you're fond of Lego cars and a huge enthusiast of anything Fiat 500, then this choice set from the brand is an excellent addition to your collection. Great quality is expected of course from the Lego brand, and this recreation of a classic car has inimitable value.