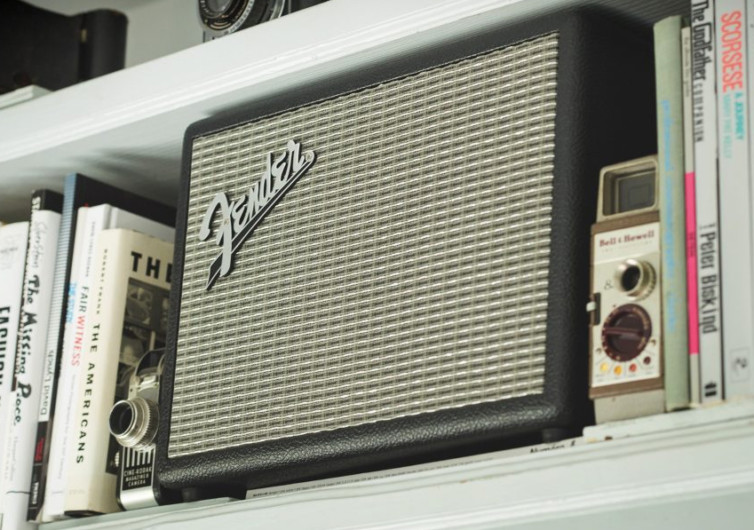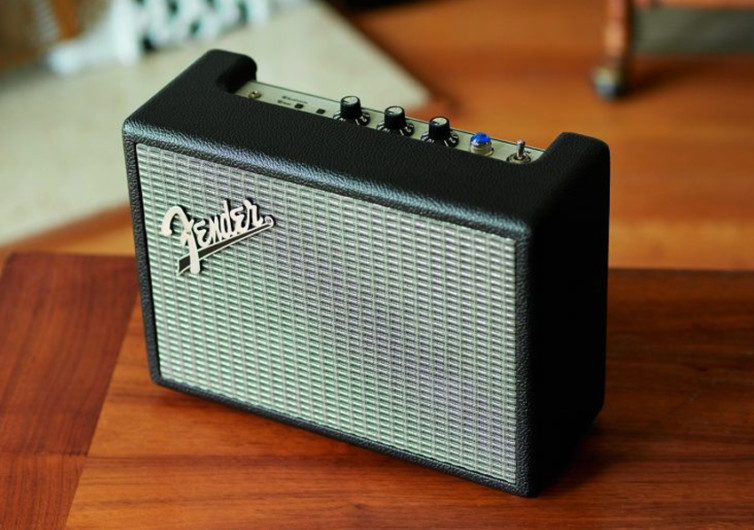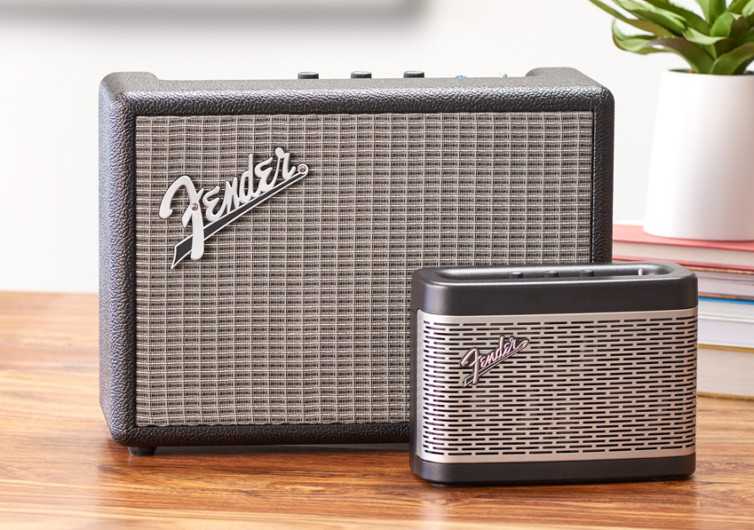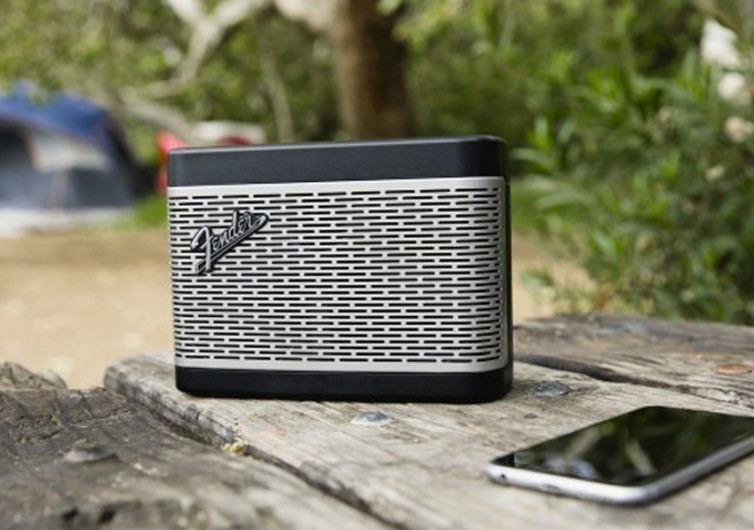 GearHungry may earn a small commission from affiliate links in this article.
Learn more
Fender Monterey Bluetooth Speaker Review
The Monterey is the larger of the two Bluetooth speakers that Fender has released. Thanks to Fender, we had a chance to test them out and put the speaker through its paces. First of all, this speaker is heavy, 6.80Kg to be exact. That is due to its wooden construction which Fender say help give it that authentic 68′ amplifier sound. The speaker being that heavy makes it in no way portable. That's the job of its smaller sibling, the Newport.
There are three main ways to connect the Monterey to play audio; Bluetooth, RCA or 3.5mm AUX. The Bluetooth is backed up with aptX technology which enhances audio that is sent from your device to the speaker. Fender boasts a Bluetooth range of up to 33ft which we found to be more than enough. The RCA input can be used to connect a pre amp vinyl player and the AUX cable is the best bet if you are just going to connect the speaker to Alexa or an Echo dot. My only gripe with the AUX input is that I wish it was located on the back of the speaker like the RCA. I found a small AUX cable sticking out the top offset the look of the speaker.
Powered by a 120W quad-driver system featuring two woofers and two tweeters, the Monterey certainly performs very well when rock music is played through it. Rock music tends to distort a lot at higher volumes but I found that the Monterey held up with some small adjustments to the base, treble, and shape. We tested different genres of music and all performed with amazing clarity. Audiophiles will really appreciate the customizable sound options with the treble and bass. The shape switch, located at the rear of the unit can be used to equalize the voice or bass the speaker can deliver.
One of the more quirky aspects on the Monterey is the guitar strum when the unit is turned on and connected to a Bluetooth device. A light up, blue amp jewel, protective speaker mesh and classic sounds are all small features but it sure adds to the 68′ amp feeling of the speaker. I have to say, I'm impressed, really impressed. Overall the Monterey looks and sounds stunning. For the price, you are not only getting a speaker that performs well but a product that stands out from other Bluetooth speakers in its price range.