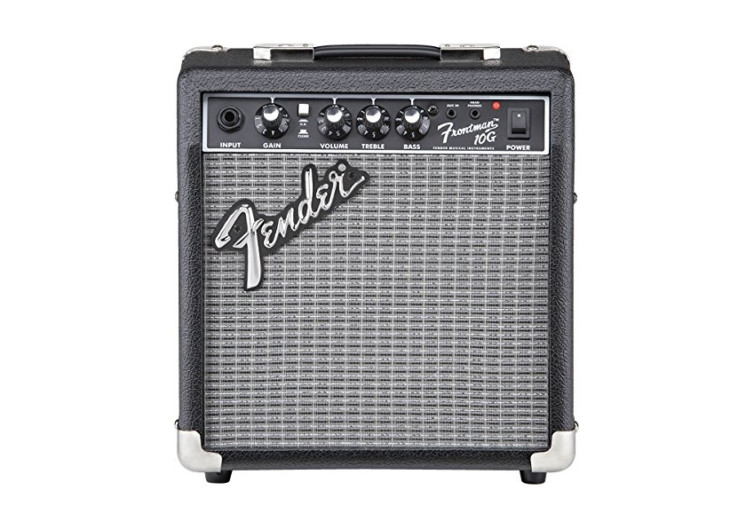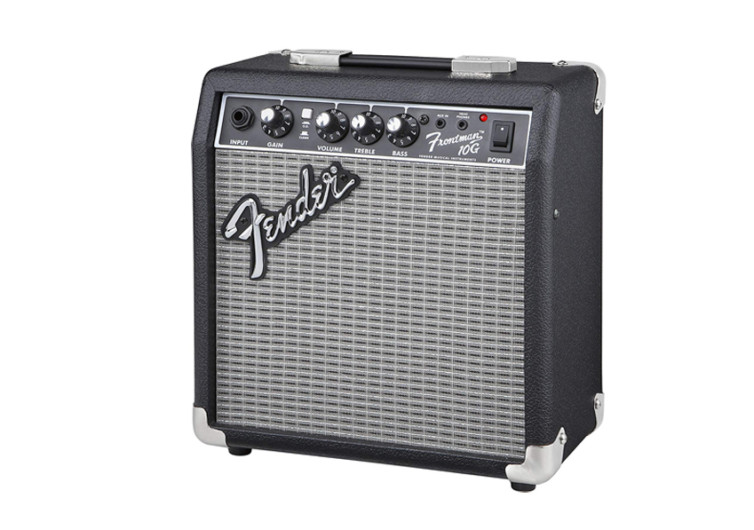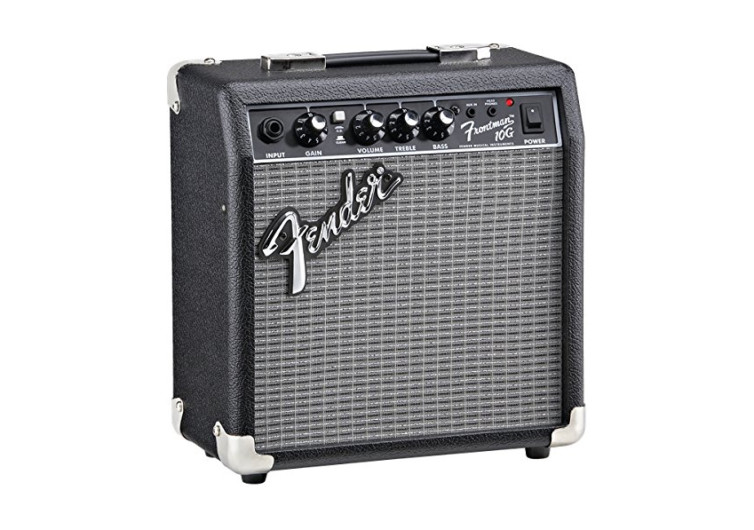 GearHungry may earn a small commission from affiliate links in this article.
Learn more
Fender Frontman Electric Guitar Amplifier
The Fender Frontman 10G is every beginner's indispensable tool for learning how to play the electric guitar. It can also deliver an awesome electric guitar performance in a neat and compact package. The 10G comes with the classic vibe that Fender is known for.
These fender amps are perfect for the neophyte electric guitarist. It has controls that are very easy to use. One only needs to adjust the different knobs to obtain the kind of explosive performance one needs. The 10G can be a great practice amplifier as it is a gig-ready contraption. There are the Gain controls, the Bass and Treble controls, and the Volume controls.
The 10G also comes with a clean overdrive switch on the front panel. It is perfect for advanced beginners who want to try playing thick overdriven distortions. There is no complicated tweaking of cables or flipping of the right switches.
The Frontman guitar amplifier comes with a 6-inch speaker that Fender especially designed. It's true that it pales in comparison to professional-grade Fender amps. However, the 10G 's 10-watt power is enough to deliver an electrifying performance right in your backyard. It is enough to wow the rest of your neighborhood with your guitar picking and strumming skills.
This guitar amp comes with several input ports. There is a ¼-inch input for instruments and a 1/8-inch input port for auxiliary jack. It's perfect for jamming along with your favorite music player. There is also a 1/8-inch output jack for your headphones, in case you do not want others to hear what you are playing. The 10G also comes with a 2-band equalizer for better control of audio quality.
The Fender Frontman 10G is a guitar amp that can make learning playing the electric guitar a lot more immersive.