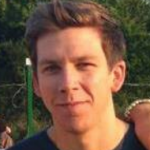 Perfect Facial Skin Care Routine
Skincare can be a very confusing concept, with the introduction of several products meant to do different things for your face. We are introduced to a market which is always bombarding us with new products, diverse opinions and all kinds of advice which they swear will have us looking better in days. Some advise us against going all-natural, while others use research to back the use of organic products. Such a confusing statement can leave your daily skincare routine in an endless vortex.
The secret to great skin luckily isn't only related to the products you use. There is a percentage attributed to your DNA and genes. Other factors that affect your skin include diet, exercising, and a proper skincare routine which is followed to the letter. Having all these in your arsenal is a sure way to have skin that looks and feels great. One might ask then, what is a proper skincare routine? Others may wonder about the kinds of products used in such methods, while another percentage of individuals will want to know the best ways to layer products for a maximum benefit. All these questions have been answered in this article to help you sort through all the noise and find a routine that works for you.
Below, we have put together a foolproof guide to a skincare routine you can use daily. This is a simple routine that doesn't demand any memorization.
1. Oil-Based Cleanser
There are two major types of cleaners; oil-based and water-based cleansers. Oil-based cleansers are products that are formulated to dissolve all oils your skin produces. These cleansers work well on wet skin. Apply the cleanser onto your face, massaging it in for a while before rinsing it away with water. Rinse thoroughly and wipe off all excess water from your face with a clean towel. If your cleanser contains only oil or you have combination to oily skin, it is better to skip this step, as it might increase the oiliness of your face.
2. Water-Based Cleansers
These are the second type of cleansers. Water cleaners are formulated with surfactants which allow water to take away all the dirt on your face, along with any sweat particles. When used after your oil-based cleanser, the water-based exfoliator can remove all oils collected in the first step. After you use your oil cleanser, massage this product into your skin for a while, before rinsing it with water. If your oil-based cleanser is competent enough in the removal of all debris and dirt, you can skip this step. You can avoid this if you don't want to double cleanse your skin.
3. Toner
You can use a toner or an astringent. These are products that remove dead cells and dirt left behind after cleansing, all in a bid to replenish your skin. Astringents undertake the same tasks, with their significant difference being that they're alcohol-based essence. The presence of alcohol in the formula allows the product to combat all excess oils on your skin. For maximum efficiency, apply your toner right after cleansing, either with a cotton pad or a wipe. Swipe your face with the product in an outward motion for a better effect.  Toners aren't good enough for those with dry skin.
4. Antioxidant Serum
Serums are made with chemicals that protect your skin against any damages that occur because of free radicals, also referred to as unstable molecules. The most prevalent compounds in this product include vitamin C and E since they're famous for their ability to improve skin firmness and texture. Other chemicals that work just as efficiently include caffeine, green tea, and resveratrol. After toning, some drops of your serum onto your neck and face, and follow up with a spot treatment.
5. Spot Treatment
Breakouts can be treated by using spot treatments with anti-inflammatory and drying products. If you have any blackheads or blemishes, you can remove them by also applying a spot-drying treatment or wearing clay-based facial masks, as well as an anti-inflammatory product that clears up all imperfections. This product targets the infection from inside; thus you're assured of a blemish-free skin surface with regular use. After applying your serum, clean the spot, making sure that it has no product on it. Apply some amount of your spot-drying treatment onto the spot and leave it to dry. If you don't have any spots, you can easily do away with this step.
6. Eye Cream
Naturally, the skin around your eyes is more sensitive and very thin. It is this area that displays fine lines, aging, darkness, and puffiness. Applying a good eye cream can help you to lighten, firm up, and smoothen your eye area for a short time. Use your ring finger when applying this eye cream for men to your eye, dabbing a small amount onto each eye area. If you have an effective moisturizing formula or a fragrance-free serum, you don't have to use this step.
7. Moisturiser
Moisturizers are made to smoothen and soften your skin. They come in different consistencies; thus, they can be used on different skin types. For those with normal to combination skin, a thicker moisturizer such as an emulsion is the best. If you have dry skin, we will recommend that you try cream or balm moisturizer for men. Those with oily skin can use fluids and gels as they're more productive. Moisturizers should be applied in your hands first, to warm the product. Using strokes upward, apply the product to your cheeks, before moving to the rest of your face.
8. Sunscreen
Sunscreen is a significant addition to skincare which must not be avoided, no matter your skin color. It is known to reduce your risk of skin cancer and also reduces the signs of aging. Sunscreen must be applied before going outside, spreading liberally over your face. After sunscreen is used, you're not to ask any other skincare product on top as this can dilute your sunblock for men.
9. Makeup
If you're into makeup and want to apply it, you have to start with a base layer known as the foundation. This is made available in liquid, cream and powder form and they are mostly tinted. As for removing making, this is pretty straightforward and requires the removal of makeup before you cleanse your face.
Moving step by step for your skin is simple and can become a part of your daily routine. It is advised that you stay consistent with the routine to see the benefits as soon as possible.
Source:
Korean Skincare: The 10-Step Routine Every Guy Should Know – Fashion Beans