Last updated:
28 Oct 2020
15 Best Extreme Cold Weather Gear (Review) in 2021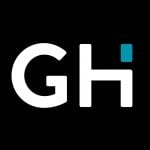 This product guide was written by GearHungry Staff
Anyone who has ever worked outside in the winter or gone skiing, snowboarding, winter camping, ice climbing or mountaineering understands to their core the value of first-class cold weather gear. It's not a luxury, it's an absolute necessity. Failing to adequately address the demands of cold weather is a recipe for disaster so here are the 15 best pieces of extreme weather gear for your consideration.
The Best Extreme Cold Weather Gear
Extreme Cold Weather Gear Buyer's Guide
Features to Look For/Things to Keep in Mind When Selecting Extreme Cold Weather Gear:
The Activity - Making sure you purchase winter clothes that are compatible with your activity is crucial. For instance, there are plenty of cold weather boots out there but if you're going winter mountaineering you're going to need a very specific type of crampon-compatible boot.
Type of Protection - Winter gear should offer robust protection from extreme cold. But there are other types of protection as well like protection from reflected sunlight that could cause snow blindness and from biting north wind that could cause hypothermia.
Materials - When it comes to extreme cold weather gear you're dealing with materials that seldom see the light of day during the summer months. That includes lambswool, goose down and Thinsulate as well as polyester, polypropylene, nylon, spandex, and GORE-TEX.
Durability - Winter wear tends to be subjected to enormous stresses and so the quality of the stitching involved will go a long way toward determining the durability of the garment, shoes, gloves or other items.
Comfort - When it comes to extreme cold weather gear comfort is a function of effective layering. It all starts with the right base layer and then builds from there. You'll want each layer to be as light as possible and fairly easy to remove and stow should you begin to overheat.
Weight - If you don't choose your cold weather gear wisely the weight of all your layers is going to feel like an anchor. Effective lightweight winter gear is going to cost you more but in the long run, it's well worth it.
Breathability - Effective cold weather gear traps a lot of heat and moisture and if your layering system is not composed of breathable materials that warm, moist stew is going to fester and create noxious odors while undermining comfort.
 
Cold Weather Gear FAQ
Q: Importance of Layering - Why dress in layers?
A: Layering allows you to effectively regulate your comfort level by adding and removing items to fit changing conditions. Those who don't dress in layers typically either wind up overheating or freezing. In most cases, you'll want a 3 layer system which, at its simplest, is composed of a base layer of thermal underwear, a middle layer such as a sweater and an outer layer typically composed of a well-insulated jacket or coat that also serves as a windbreak or rain shell.
Q: Can too many layers make you colder?
A: While more layers of winter clothes won't necessarily make you colder by themselves they could result in a situation where you have difficulty regulating your temperature. Also, too many warm clothes can hinder mobility which could endanger you in situations that require technical climbing.
Q: How do you raise your body temperature?
A: Nothing warms you up like moving and few things are more dangerous during really cold weather than standing or sitting still. Even if you dress in layers of polypropylene, wool and down if you sit still your heat will slowly be siphoned off, and then you're in big trouble.
Q: What are the symptoms of low body temperature?
A: Low body temperature or 'hypothermia' is a life-threatening condition which typically occurs when someone has been exposed to serious cold for a prolonged period of time. Symptoms of hypothermia include uncontrollable shivering, confusion, inability to make a decision, shallow breathing, slurred speech, stumbling, weak pulse and unconsciousness (in severe cases).
The best!
Gear, gadgets & stuff for men
Straight to your inbox