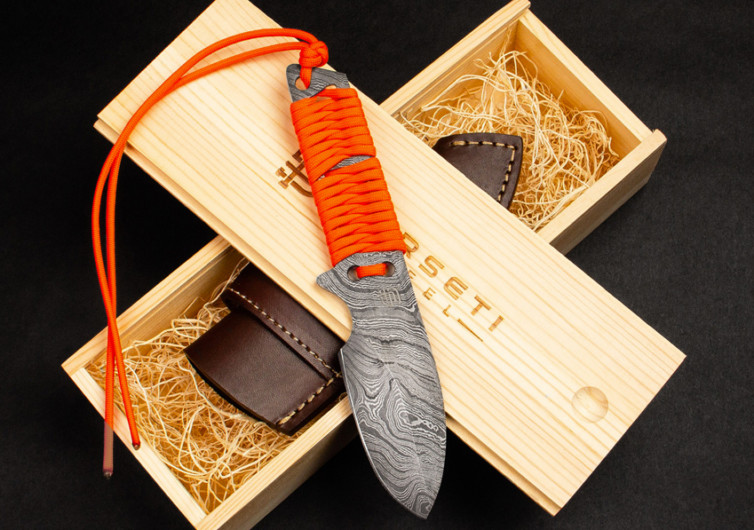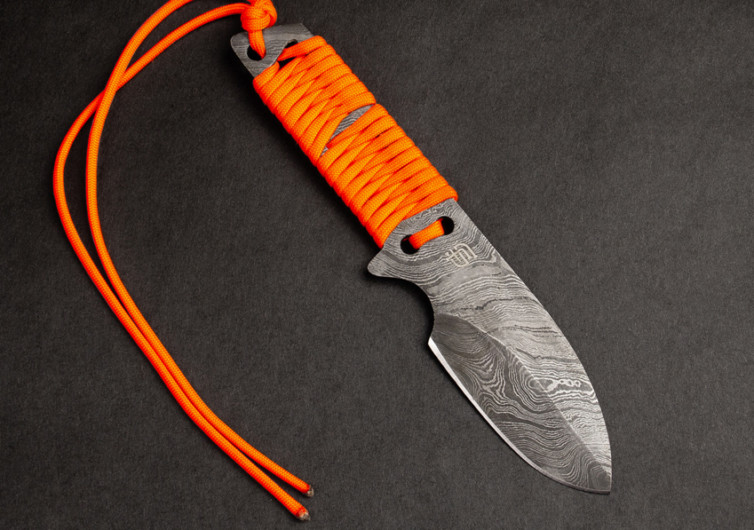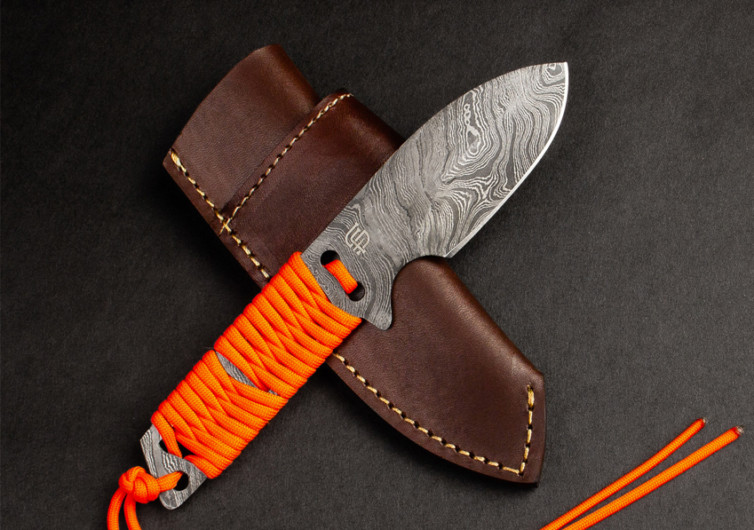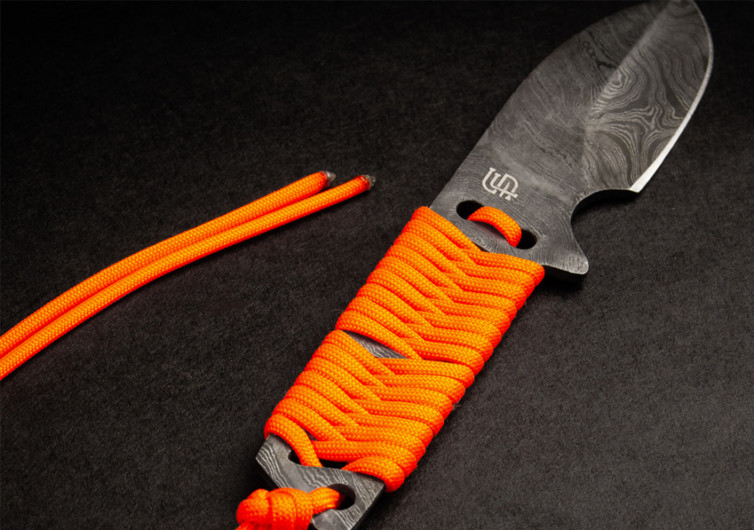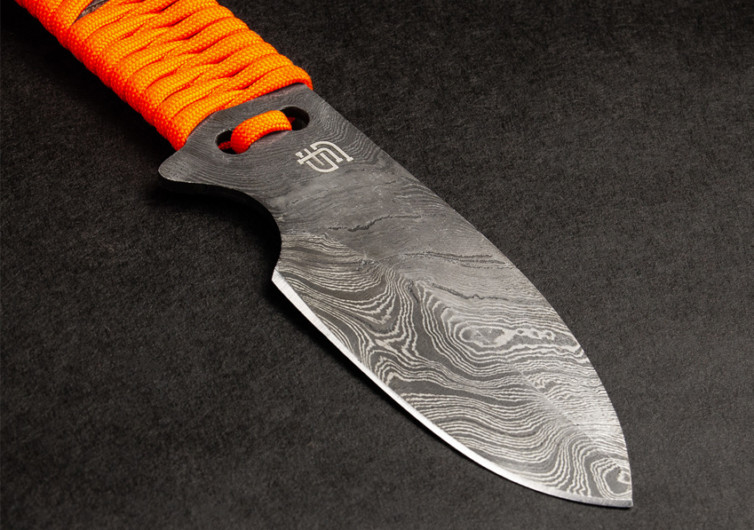 GearHungry may earn a small commission from affiliate links in this article.
Learn more
Explorer Damascus Steel Survival Knife
The Explorer is a small knife that belies its usefulness in the field. It features the unique patterns of classic Damascus steel while carrying a few neat features to make it a great survival knife.
This Forseti Steel creation comes with only a 3-inch long blade. The blade has the characteristic wavy pattern of Damascus steel. Forseti craftsmen forged high-carbon 1095 and 15n20 steel to create the legendary blades of medieval Damascus. The wavy pattern is the result of hammer-welding up to 256 strips of premium-quality steel. While the number of layers may seem too much, the Explorer's blade is only 0.125-inch thick.
One can expect the Explorer Damascus Steel Survival Knife to have a very unique signature. No two knives will ever be the same in terms of steel pattern and color. These are knives that Forseti crafted by hand. The attention to detail and quality is simply phenomenal.
As a survival knife, the Explorer comes with a paracord that wraps around its 5-inch long handle. You can unwrap the paracord and slip in your favorite survival items. You can then secure them by wrapping the paracord again on the handle. It should be easy to secure your fishing line, matches, flint, or any other survival item.
The blade features a finger groove near the section where it meets the handle. It allows you to gain better control of the knife. The groove is large enough to accommodate a gloved finger. It makes the Explorer a great tool for anyone.
The Explorer comes with a knife sheath made of full-grain leather. It also includes a belt loop for easy carrying.
The Forseti Steel Explorer Damascus Steel Survival Knife is not only a very versatile knife. It looks absolutely stunning, too. The wavy pattern of the blade should take you back to medieval times.
CHECK PRICE ON forsetisteel.com