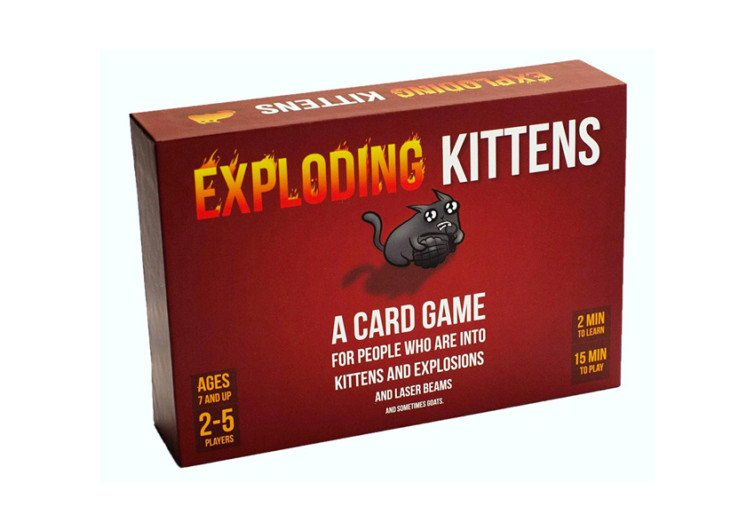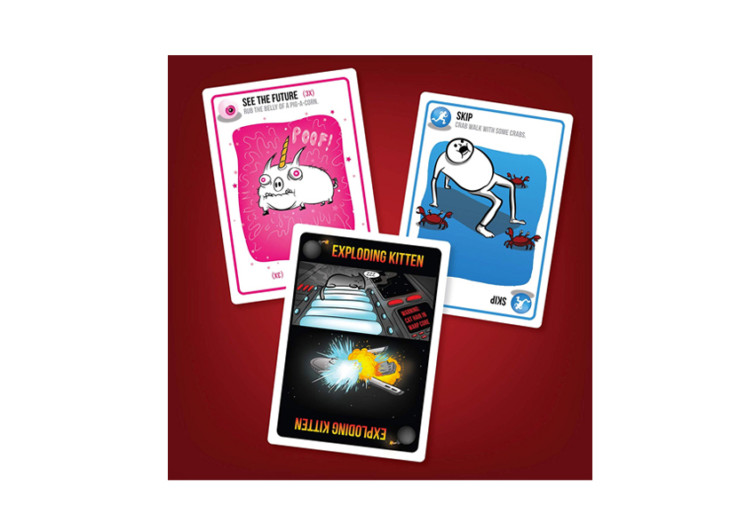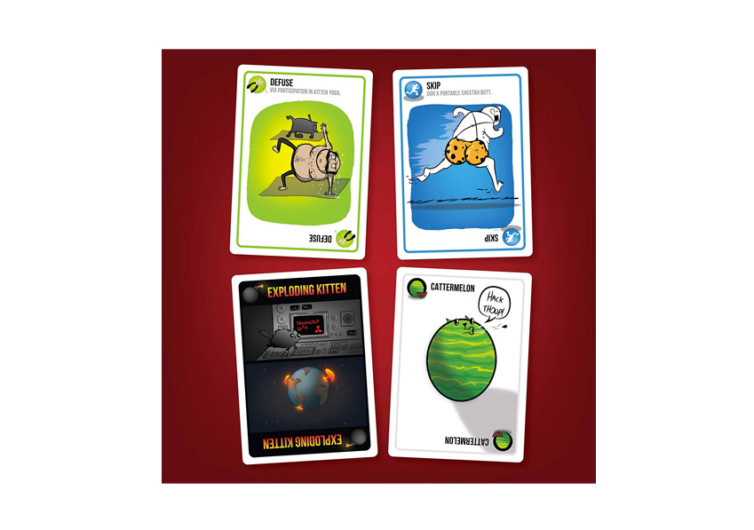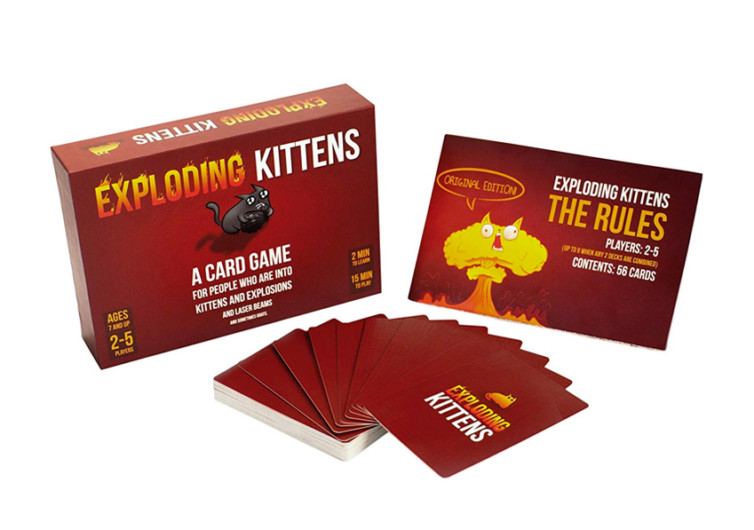 GearHungry may earn a small commission from affiliate links in this article.
Learn more
Exploding Kittens Card Game
Exploding Kittens is an exciting, innovative card game for groups of 2 or 5. It's a great group game to indulge in during holidays, casual Friday nights, and other sorts of celebratory moments. Because the theme of explosion can be construed as brutal, this game is best for players with discernment, albeit the card says it can be played by children above 7 years old.
Exploding Kittens can be likened to Uno. The concept is similar but with different functions and names. The goal is basically to avoid picking the 'exploding kitten' card, lest you are declared out. In the event of unlucky picks, there are cards with diffusing powers like laser pointers and catnip sandwiches or other privileges like the peek-at-the-deck or attack-other-player cards.
The game is easy to understand. Instructions are included in the kit. While indeed the instructions are fairly comprehensible, some groups may require a longer time and more rounds to fully grasp the rules. It's a normal learning curve.
Also, because the concept is digestible, the game may lose its excitement in the long run. This is a common eventuality for most simple games unless it requires a higher level of cognitive or strategic thinking. But the suspense in the Exploding Kittens card game is very much palpable. Playing it with a bigger group (the maximum is 5 players) is a better choice. The fun and excitement are sustained with wider circles that always lead to louder cheers and more candid banters.
The Exploding Kittens has an expansion pack, too, but this needs to be a separate purchase. For users with expansion packs, the different colors can be too overwhelming at first, but in due time, everyone will get the hang of it.
Some buyers are not completely satisfied with the manufacturing quality given that it costs them $20 for a card set. Some others haven't reported any quality issues at all, or have chosen to overlook the minor graphical concerns and instead concentrated on the core of the game.
Overall, the Exploding Kittens is an interesting game to be included in your collection. Keeping a wide range of family game options is only wise, as novelty often shifts.