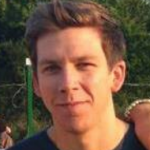 Support us! GearHungry may earn a small commission from affiliate links in this article.
Learn more
Getting More from Your Paracord
Paracord – or more correctly 550 paracord – has an array of applications in the wild which is why paracord bracelets are must-have items for hunters, mountain rescue pros and anyone thinking of venturing beyond the parking lot or the campground. Paracord is, of course, a spawn of the parachute which goes a long way toward explaining why it's so tough and durable. In fact, the "550" in 550 paracord denotes that it is rated at 550 pounds. But beyond being a piece of essential survival gear paracord also has a number of everyday uses and below we're going to take a look at some of those.
A lightweight cord that is also rated to 550 pounds must have a slew of non-survival applications and paracord certainly does. In fact, ever since paracord became available to civilians in the aftermath of World War II people have been finding new and innovative ways to put it to work. Below are five contemporary ways you can deploy paracord in everyday situations whether in spools or in the form of paracord bracelets.
1. To Facilitate the Use of Other EDC Items
You don't need to be facing a life or death situation to put your paracord to work. In fact, you're likely to find a lot more everyday applications for it than you ever will survival applications. One such use is as a way to facilitate the use of your other EDC items. Say, for instance, your EDC knife has a skeleton frame handle. Wrapping that handle in paracord will provide you a fuller, more secure grip, especially in less than perfect weather. Or let's say your tactical flashlight has a fairly slick surface and it doesn't really fill out your palm. Wrapping it in paracord will enable you to get a much better hold. And that's important if you're trying to determine why your car broke down or if you need to find your way around the home or office in the case of a power outage.
2. To Pull Things
Let's say two feet of snow fell overnight and school has been canceled as well as work. The kids want you to pull them around the neighborhood on the sled but you don't have any rope. Fortunately, you do have 550 paracord that will be more than strong enough to do the job. Or let's say your car is stuck in the snow and you need to get it free because your boss, the miser, refused to cancel work even though there are two feet of snow on the ground. Enlist the help of your neighbor and his Jeep and tie the cord a few times around both his bumper and the frame of your car under the bumper (not the plastic bumper cover!) and proceed cautiously. After just a few gentle tugs the tires should engage to some degree and you'll be free either to go to work or go look for another job. And while we're on the subject of cars how about using some paracord to secure the trunk when you have to carry a piece of furniture or some other type of oversized load. You can also use it to tie down things down on the roof rack.
3. Clothesline
So you're having some trouble with your dryer. It happens. But until you get it fixed you're going to need some way to dry your clothes. Never fear, your paracord is here. Hang it between two trees in the yard or from one side of the porch to another or across the laundry room, if you can find two places to attach it. Also, not every outdoor situation you might find yourself in is necessarily a survival situation. In fact, if you routinely find yourself in survival situations outdoors you're doing something seriously wrong. That aside, let's say you find yourself at the beach and want to dry out some towels or clothing items. A paracord clothesline is a perfect solution. Or what about those times when you're spending a week at the campground? You'll need clean, dry clothes right? Right? Well here's another case where a paracord clothesline will answer the call. And while we're at it; if you're at the campground and you suffer a hammock failure 550 pound-rated paracord is the perfect way to fix a wayward hammock so you can get back to the vital work of relaxing under the pine trees.
4. Keep Your Pants On
One of the most common uses for paracord is as an emergency belt. Say your belt buckle breaks or you leave your belt behind by accident at the airport security checkpoint and don't have time to go back and retrieve it. What do you do then? Well, if you have a hank of paracord or a paracord bracelet you're all set. Paracord will do more than a serviceable job holding your pants up until you can get something better. In fact, you may be so enamored of your paracord belt that you decide the days of leather belts are over. If you're in a tough spot but not enamored of the idea of using your paracord as a belt try using it to create suspenders. The fact that there's just a bit of play in paracord means it's actually a great material to use for just such a purpose.
5. Tie Things Down
The forecast is for a weekend of bad weather. There's going to be heavy, driving rain and high wind. You're thinking about the things you need to tie down but you don't have any rope. But you do have a couple of spools of paracord! Put a tarp over your cord of wood and use the paracord to lash it down. That way you'll have plenty of nice dry wood for the fire you're going to sit in front of while Mother Nature does her thing. If you're transporting your MX motorcycle to the trail tying it down securely in the back of the truck with paracord is a great idea. If you're moving or helping a friend or family member move paracord can also be used to secure a tarp over any number of things in the back of the pickup. And of course, at holiday time you can use paracord to secure the Christmas tree to the roof of the car to ensure it gets home in one piece.
Bonus Round
While paracord can easily be employed in any of the above ways those aren't the only everyday uses for this most versatile a materials. You can also use it to…
make shoelaces
tie your boat to the dock
tie off rolled items
tie plants to stakes
leash your dog
make a fishing net
create a tripwire
lash members of your hiking party together in bad weather so no one gets lost
create planter hangers
make a crude raft
as a hair tie
create a headband
lower things from a window
secure solar panels in preparation for bad weather
tie a knife to a stick and make a spear
sling your rifle
as a sling for an injured arm
measure distance with
hang animals for skinning
create a guide wire inside a cave
replace guy lines on a damaged sail
as a tool to learn knot tying techniques
lay it out under tires to get a grip in the snow
create a sunscreen on the beach
as an exercise aid
We could keep going but you get the idea. Paracord has as many uses as you have things to do.
Don't Leave Home Without It
Paracord is one of those pieces of essential survival gear that should never be far away in case you need it. And it doesn't always need to be in the form of a bracelet. You can buy spools of varying lengths at most home improvement centers and via innumerable online outlets. So there's no excuse for not having plenty in the trunk, in your toolbox, in the RV or trailer, on the boat, under the seat of your motorcycle or in the back of the pickup truck.
And, of course, when you head off into the woods or up the mountain or onto the ski trail you should always have at least one paracord bracelet on your wrist in case you need it to build a shelter, trap game, make a tourniquet, create a bear hang for your food, tie down your tent, lash things to the outside of your backpack or hang them from your belt. It's also a great idea to carry a hank or two in the backpack with you as well. Keep in mind too that there are lots of different paracord bracelets out there that include fire starters. So when you're in a tight spot on the trail all you need to do is gather together some kindling and use your paracord bracelet to get a fire going. It's the safety and security gift that just keeps on giving.