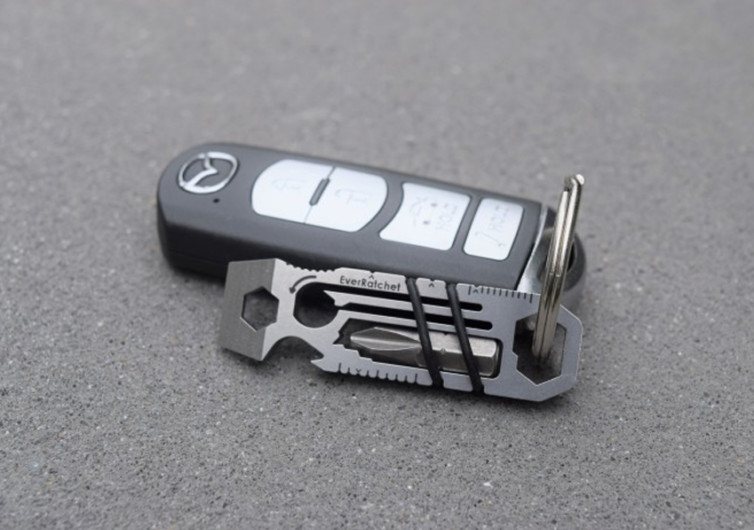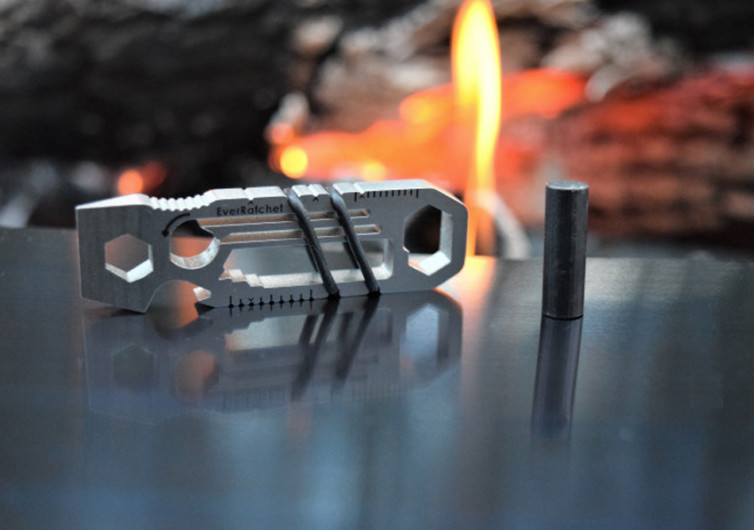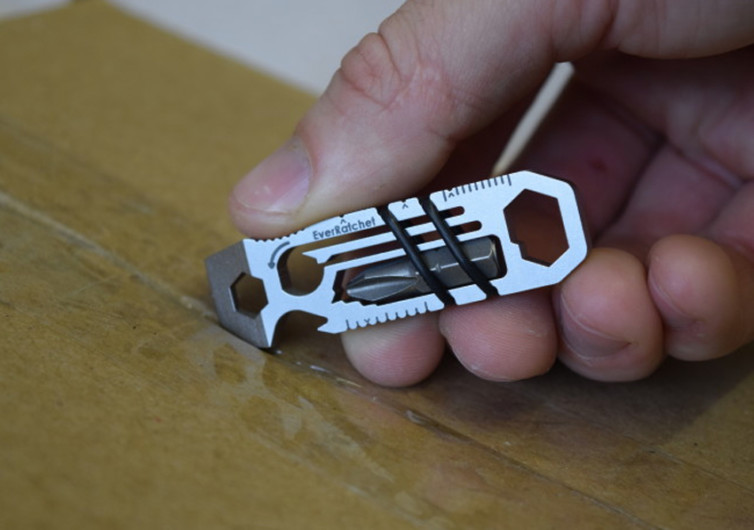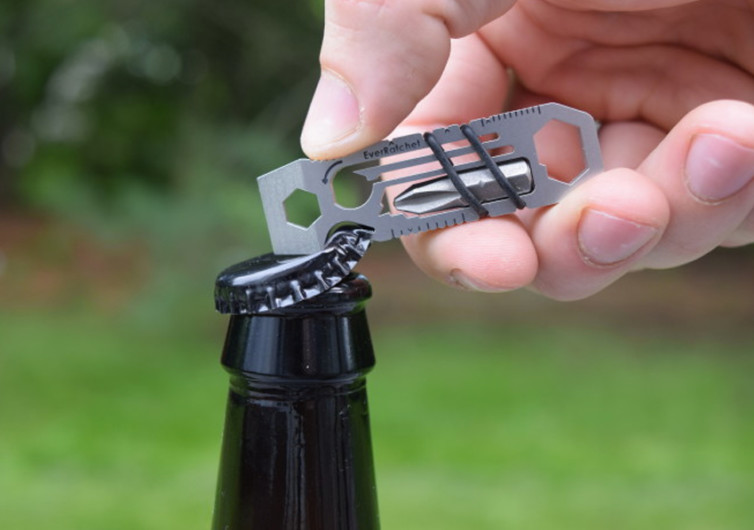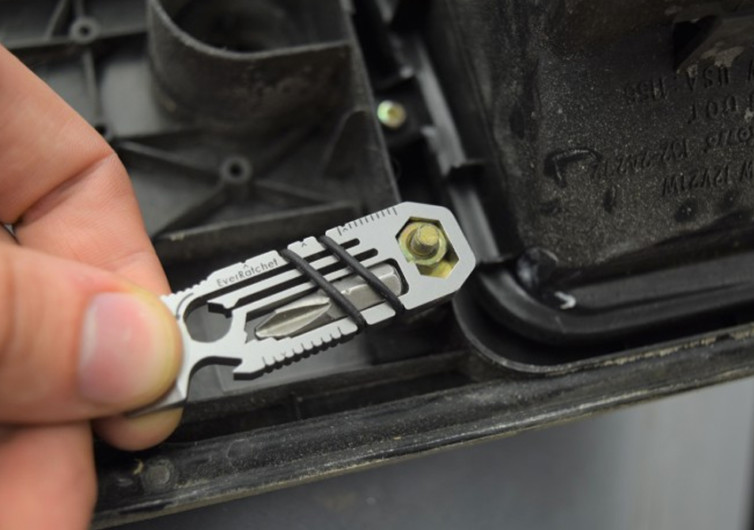 GearHungry may earn a small commission from affiliate links in this article.
Learn more
EverRatchet
Ratchets are one of the most indispensable hand tools that any man worth his salt should have. But the EverRatchet takes the meaning of the word 'hand tool' quite literally, producing the world's first ratchet that easily clips onto one's keychain ring. When placed across the palm of one's hand, the EverRatchet clearly won't even span the entire width of the open palm. That's how ridiculously small the EverRatchet is.
Just because it is small doesn't mean it doesn't pack a punch. You'd be surprised at just how versatile and powerful the EverRatchet truly is. In the hands of a true DIYer or a handyman, this 'handy' tool can easily loosen or tighten bolts and nuts, measure distances, make angle estimations, scrape stubborn residue, open boxes, and score the edges of packages. It even comes with a wire stripper, a file, a flint, and 4 sizes of hex. The EverRatchet replaces a good number of your hand tools in your toolbox and is readily accessible right on your keychain.
But the true heart of the EverRatchet is its dynamic ratchet beam. It may look flimsy enough but can actually apply 20 inch-pounds of force about an inch right in the axis. The dynamic ratchet beam makes sure that it stays rigid whenever one is rotating the bit. But when it comes to resetting the EverRatchet, there's no more need to lift it for time-consuming resetting. The beam exerts its flex, allowing you to rotate the EverRatchet around the bit.
Made of either stainless steel or premium titanium, the EverRatchet is a small hand tool that can effectively take the place of a number of bulky hand tools. It's the perfect companion for those tasks that require working in really tight spaces. Best of all, you'll never have to bring your toolbox ever again.
You May Also Like: 10 Best Multi Tools in 2019 Reviewed