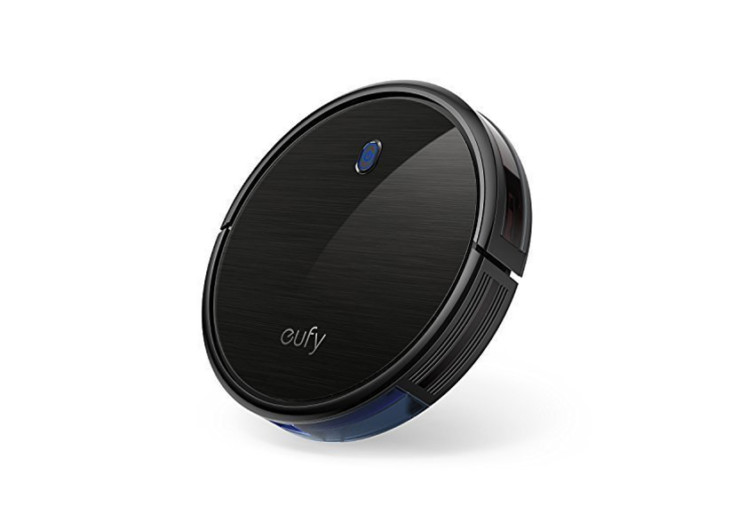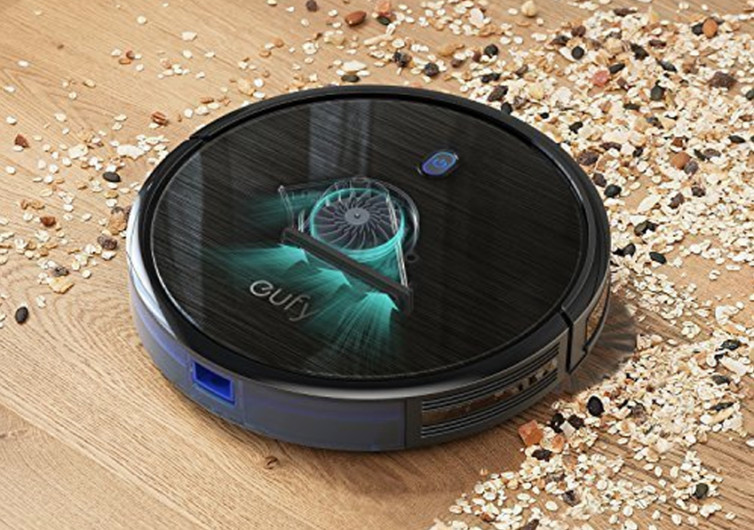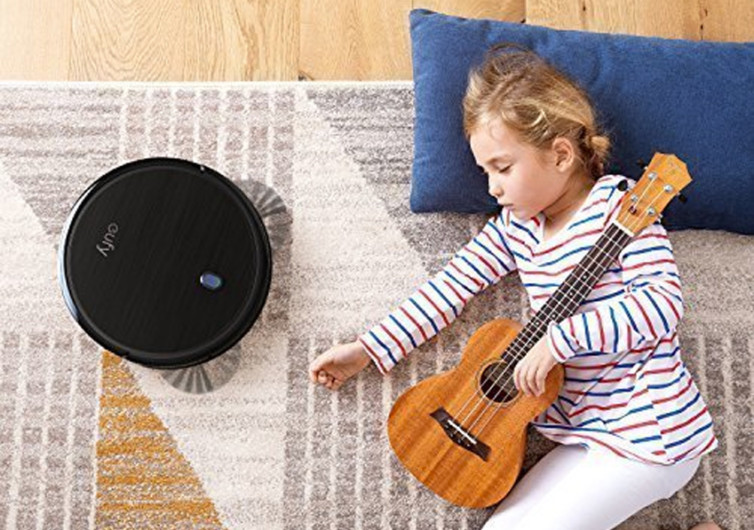 GearHungry may earn a small commission from affiliate links in this article.
Learn more
eufy BoostIQ Robotic Vacuum Cleaner
The problem with robotic vacuum systems is that they cannot get underneath certain pieces of furniture like the sofa and bed. With the RoboVac 11S it not only gets under your sofa and bed, it also removes dirt, debris, and what-have-you with remarkable ease. It's slim and built specifically for endurance cleaning without causing a very disruptive noise in the background.
Measuring only 2.85 inches high, the RoboVac 11S easily maneuvers under anything that has a vertical clearance of at least 3 inches. Going under these structures requires ample protection for the 11S. This is made possible by its top cover made with scratch-proof tempered glass. Its 1300Pa suction power guarantees no debris or dirt will ever escape its powerful drawing force. Its BoostIQ technology instantly adjusts the suction power of the RoboVac in situations where debris is not drawn by conventional vacuum power. Nothing escapes the suction capabilities of the 11S. Where other systems dare not go, such as carpets and door ledges, the large wheels of the 11S allow it to roll over these items and structures with ease.
The RoboVac 11S has sensors that tell it if it's near a ledge or any other vertical drop. It also senses if its 100-minute runtime is already on the verge of its capacity, heading home to its base to recharge before continuing on its work. Its triple filtration system helps ensure you've got the cleanest air every time the RoboVac makes its pass. Its 20-ounce capacity dust box is enough to get your home in its peak level of cleanliness.
Its unique integration of powerful suction, fully automated operation, exceptional runtime, intelligent charging, and reliable filtration system makes the RoboVac 11S a very formidable alternative to leading robotic vacuum brands. As a matter of fact, it handily dispatches many of the frontrunners.