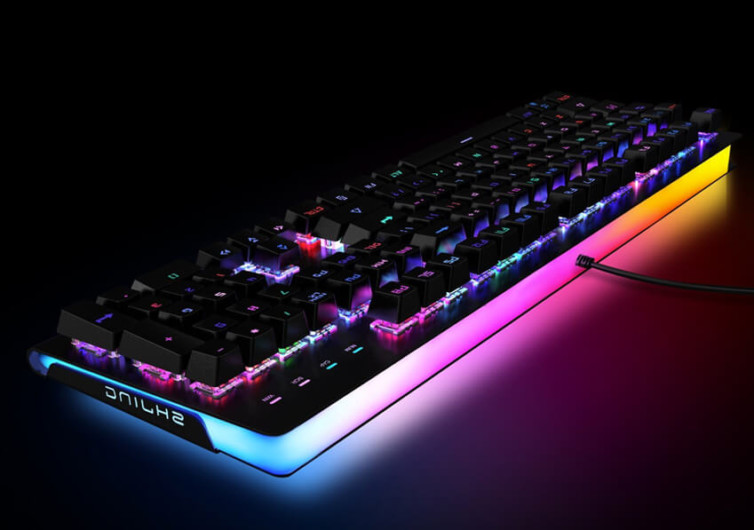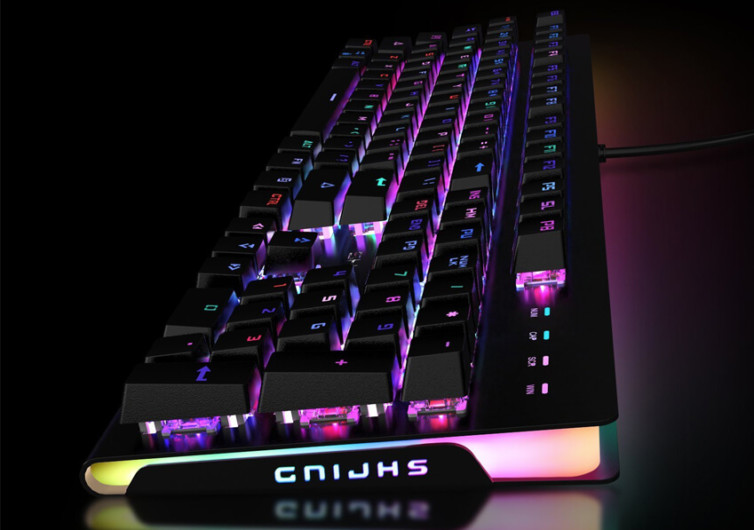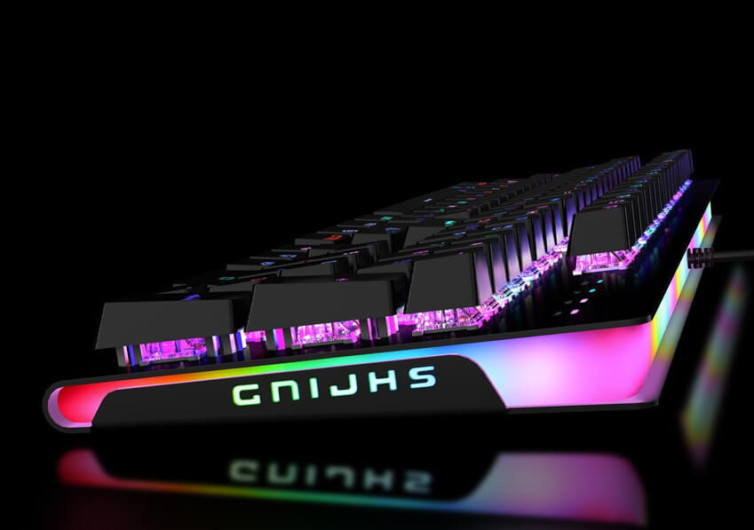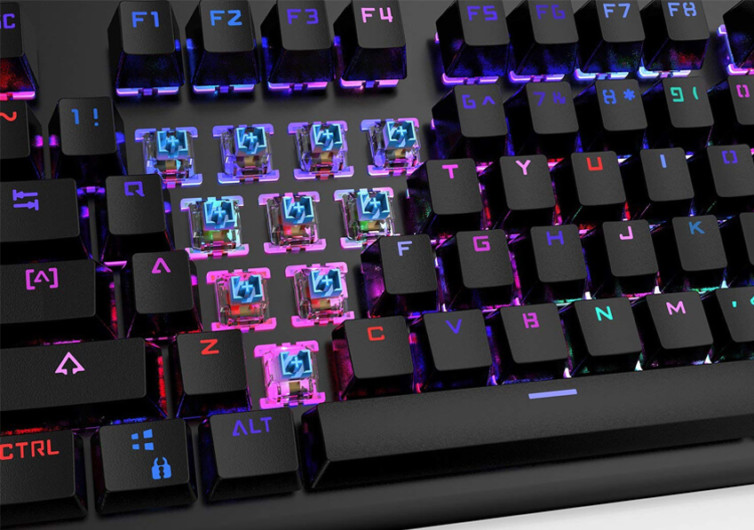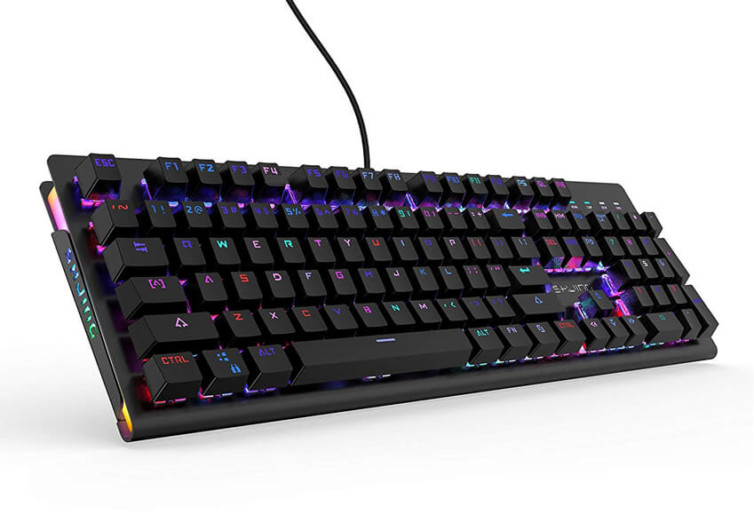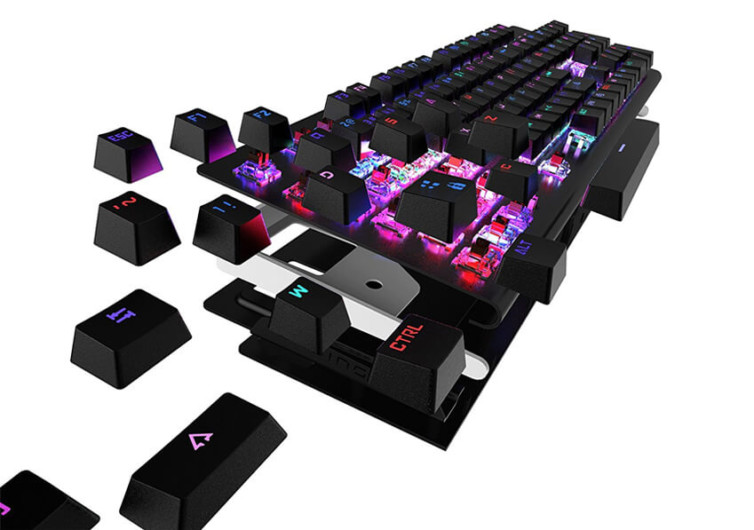 GearHungry may earn a small commission from affiliate links in this article.
Learn more
ET Robot RGB Mechanical Keyboard
Featuring an exclusive side light that turns this mechanical gaming keyboard into a dazzling piece of hardware to complement your equally serious gaming platform, the ET Robot is every PC gamer's best peripheral for extending the action right on the keyboard.
The ET Robot looks like an ordinary keyboard with extra-large keys set higher than most. However, once fully operational, it can easily turn an ordinary gaming table into a dance floor with its 9 ambient light modes and 18 backlight modes. These lighting modes can surely give you the kind of gaming keyboard that is not only perfect for your gaming needs, but also ideal for adding a different kind of visual element to the entire gaming rig.
With the height of the keycaps seriously upgraded, typing fatigue will be a thing of the past or at least minimized to a point where you'll be keying more strokes for longer periods of time without fail. The 104 keys on the ET Robot are engineered with the latest in anti-ghosting technologies, allowing you to blitz the board with lightning-fast accuracy. The keys are guaranteed to last you at least 50 million strokes per key.
The ET Robot comes with MX Blue RGB mechanical switches that afford you superb tactile feedback while bringing the distinct sound of key clicks that are clearly music to the ears. Even if you are not a PC gamer but an avid writer, you'll definitely appreciate the "clickiness" of the ET Robot mechanical gaming keyboard.
Built with premium-grade aluminum alloy shell, the ET Robot can outlast any mechanical gaming keyboards in the market. It is perhaps the last keyboard you'll ever buy until such time that this input device has become obsolete. The only downside to the ET Robot is that it doesn't have wireless connectivity, tying you forever to its dinosaur-era USB interface. On the bright side, the USB technology is more stable and faster than other systems.
PC gamers and writers alike will love the ET Robot mechanical keyboard not only because of its visually-stunning lighting modes, but more so because of its exceptional performance.
You May Also Like: 12 Best Wireless Keyboards in 2019