GearHungry may earn a small commission from affiliate links in this article.
Learn more
Style Tips For College Men
It's college time and it means that it's time to ditch your high-school clothes and adapt to a new style. You may think that wearing your high-school team jersey is gonna make everyone notice. It's true, but you're not going to stand out in a good way. College is not the same as high-school; there are different rules and values, so unless you want everyone to think of you as another douche, it's best to adapt right away.
You need to dress well, not just to fit in with the crowd, but also to make professors respect you. Respect goes two ways. If you show your respect to the professors, they're going to show their respect to you. And wearing stylish clothes at classes is telling them that you care about their efforts.
On top of that, dressing well will also make you feel good about yourself. Actually, this is something that's backed by science – by dressing sharply you will hardwire your brain to think you have a super-important duty to take care of. And you do, actually. Doing well at college is actually the reason why you're here in the first place.
Of course, we can't ignore the elephant in the room which is that dressing up nicely is going to increase your chances with the ladies. Going to college is a new step in your life and you're entering a new environment, where no one knows you. So, it's essential to make a good first impression. What better way to do that than dressing up sharply?
And if you're not sure exactly what that means, we're going to help you learn. Here are some essential style tips that will make you stand out in the college classroom. In a good way!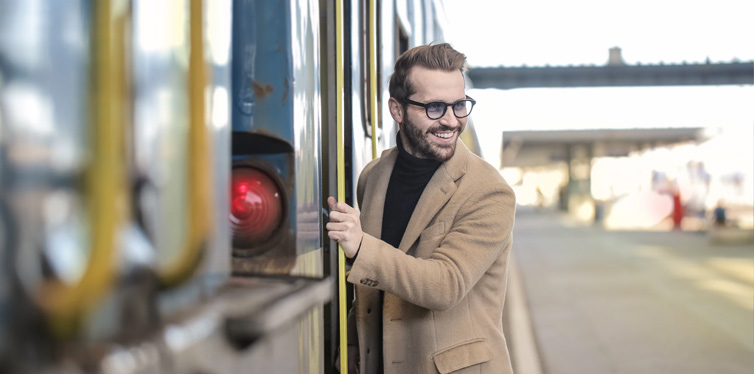 Get Your Style Degree
College is the place where you go to learn new things, but not all the knowledge is acquired in the classroom. When it comes to fashion, you will have to do your homework on the internet. Fashion sense is something that no one is born with. Instead, it's something we learn.
And there's no better place to learn about style than the internet. There are lots of men's magazines out there, including the world-famous GQ magazine. However, there might be a problem with this approach – what if you don't like what you see there?
Well, fashion doesn't necessarily have to be something that's dictated by a fashion designer. It can be something you can create yourself. But, how to get to a point when you will have your own recognizable fashion style that everyone will admire. Well, you got to start from somewhere. Getting college essentials is definitely a good starting point from where you can develop your own style.
Get Your College Essentials
Here's some gear that every college student needs. Not only will these items make you look cool, they will also make your daily college life a bit easier.
College backpack – This might be the most important piece of gear for you. Why? Because a college backpack is what you can use to carry all the things you need to have with you in class. This includes everything from pens and paper, notebooks, textbooks, and even your laptop. You can even use a backpack to carry with you additional clothes, like a sweater or a jacket.
Roll top backpacks – If you're carrying basically the same kind of load each day in your backpack, an ordinary zip-top backpack will do the trick. But, if you want more possibilities out of your college backpack, our advice is to go with a roll top bag.
Messenger bags – The main reason why we recommend getting one of these is that they're very convenient to carry around. You just need to put it around your shoulder and you're ready to go. Usually, messenger bags aren't too large, but the space inside should be sufficient to carry most of the gear you need for one day at college. And if you buy a bag that's large enough, you can use it to carry a tablet or a small laptop, together with from textbooks, notebooks, and other types of work material.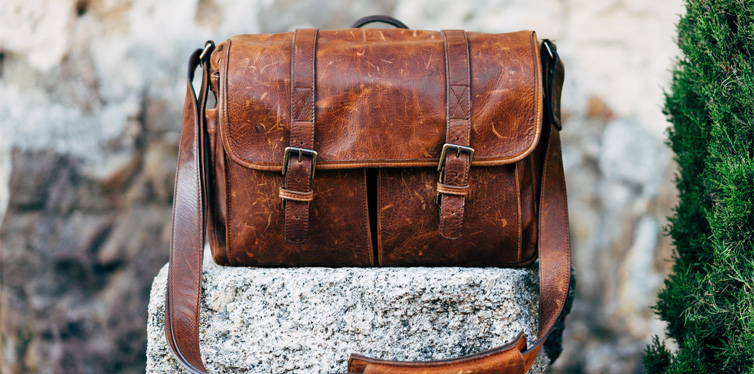 Laptop bags – We live in the 21st century and the old-fashioned college gear like textbooks, notebooks, pens, are becoming obsolete. All of those things can be replaced with one device – laptop. So, if this is the only thing you need to have with you in the classroom, buying a cool-looking laptop bag is a must.
Good-old jeans – Now that you have decided what kind of bag you're gonna get for your college duties, it's time to think about what kind of clothes to wear. When it comes to trousers, you can't go wrong if you go with jeans. Of course, the trick here is not to make yourself stand out too much, so stay away from skinny and ripped jeans, as well as from trousers with funny colors.
Sweater – There's no doubt that a sweater can make you look classy; perhaps too classy. This especially goes if you decide to go with a brown sweater, which is guaranteed to make you look (and feel) nerdy. Again, if you go with a funny-colored sweater, it can look ridiculous. So, be very careful when picking one. Or, maybe stay away from sweaters and go with a regular shirt.
Polo shirt – Whatever kind of shirt you wear, no one is going to complain as long as the shit is elegant. This is why we recommend going with a standard polo shirt that has no more than two colors. Speaking of colors, a one-color polo shirt is bound to make you look stylish, yet not too serious. Again, you need to be careful to stay away from flashy colors that will put you in the spotlight. For instance, gray is fine, orange is not.
Chukka boots – The best thing about these boots is that you can wear them both with trousers and jeans, and they're going to look great. Other types of boots you should consider include Oxford shoes, brogue shoes, derby shoes, and so on. Actually, everything is okay as long as you're not wearing sneakers, slippers, or flip-flops.
Minimalistic watch – It might be considered impolite to take out your mobile phone each time you wish to check what time it is, not to mention that some colleges ban their use in classrooms. This is why it's a smart decision to get yourself a watch. But, again, don't make it stand out. A minimalistic watch will do all the work it's meant to do, while also adding a touch of class to your appearance.
How to Avoid Looking Like a Real Jerk?
If you're trying too much, it's bound to get noticed. But, the chances are that the people won't appreciate your efforts too much, but will rather think of you as a jerk. To prevent that from happening, here are some things you need to avoid.
Don't be a Copycat
You may think that dressing like Johnny Depp is a rock'n'roll thing to do. But, college is not rock'n'roll. If you dress like you've came straight from a Hollywood party to the classroom, you will probably get ridiculed by your peer.
So, it's best don't need to go full-Jonny. You can use his fashion style to develop your own style. Of course, Johnny Depp is just an example; you need to find someone you admire, fashion-wise. It can be an actor, an athlete, or someone from the academic world.
Stay Away From Funny Prints
"I am Not Gynecologist, But I will Take Look" – does this really make anyone smile? If you said yes, it's best to keep that opinion for yourself. The chance is that not many of your college buddies are going to appreciate his kind of humor.
There's No Need to Be a Trendsetter
Let's face it, fashion isn't something that rocks your boat. So, maybe there's no need to get too deeply involved in it. By this, we mean that you shouldn't try to change the world of fashion by coming up with your own fashion combos. Don't try to set new trends, as it can backfire horribly. So, if you're thinking about going with a bright-yellow T-shirt and a pair of red trousers, we urge you to think twice.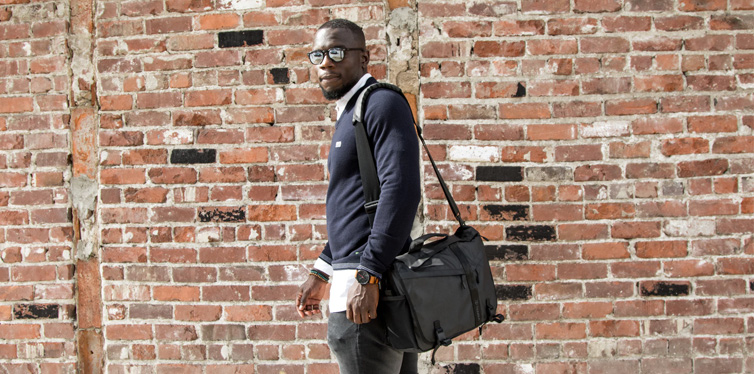 How to Build Up Your Own Style?
Sometimes, while trying to look sharp, some men end up looking either too flashy or too geeky. You need to develop your own style, which will make you feel comfortable. Here are some tips of how to achieve that.
Stick to Neutral Colors
The first reason why neutrals should be your focus is that these colors won't make you stand out in a bad way. The second reason is that neutral colors are very easy to pair with other colors. So, you will be able to come up with all kinds of fashion combinations even if you have a limited number of items in your wardrobe.
Go With the Best Quality
"I'm not rich enough to buy cheap things" – remember this when you go shopping next time. Cheap clothes are cheap because they're cheaply made. What this means is that they won't last for a long time. They're also highly likely to make you feel uncomfortable wearing them, as the chance is that they're made of poor-quality materials.
Don't Waste All Your Money on Clothes
You may think that this point contradicts the previous, but actually, the two go well perfectly. You need to buy the best-quality clothes that your budget allows. If you buy a cheaply-made pair of jeans, for example, they won't serve you long enough as quality jeans, so you'll end up having to buy another pair. But, then again, speaking all your money on clothes will make you appear superficial.
No one likes to hang around with a guy who spends all of his money on clothes, rather than books (or parties). So, if you're having a dilemma: Louis Vuitton or a good college party, our advice is to pick the latter.
Pick the Clothes that Emphasize Your Strengths
Your clothes need to look good, but even more importantly, you need to look good in them. So, make sure that the things you wear actually emphasize your strengths and hide your weaknesses. This way, you will feel better about yourself, which will make you more confident.
For example, if you're a skinny guy, don't wear baggy clothes as they're gonna make you appear even smaller. And if you have a big belly, stay away from shirts that are a size too small.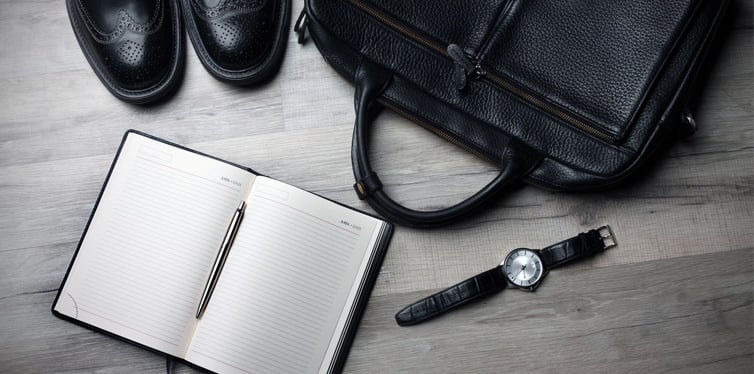 Tailor is Your Friend
Sometimes it's not easy to find the clothes that fit you perfectly. But, that doesn't mean you should forget about them. Instead, you just need to ask a tailor to help you out. Their job is to make your clothes fit you perfectly. The best thing is that their services aren't too expensive. And they've been in this business for a long time, so you can even ask them about fashion tips to make your style even better.
Ask Experts for Opinion
Surely, you can ask a professional tailor to give you a few fashion tips, but if you want to take it one step further, you can look for an opinion of a professional stylist. The bad news is that they're probably going to want some money for their services. But, if you're not ready to pay, you can look for tips online. For instance, you can send an email to a famous stylist and hope they'll get back to you.
Final Word of Advice
It's not what you wear, it's how you wear it! Remember this and you're going to look stylish all the time. You don't need clothes that make you feel comfortable. If you don't feel good wearing them, you won't be able to focus on the things that matter much more. After all, college is more about your brains than your looks.