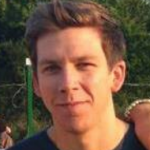 Support us! GearHungry may earn a small commission from affiliate links in this article.
Learn more
Travel Grooming Tips
Looking good and feeling fresh and loose is maybe more important when you're traveling than at any other time. Traveling can be disorienting, lonely, confusing and stressful and the last thing you need when you're on the road is to feel like something the cat dragged in after a rainstorm. There are a couple of ways to avoid feeling out of sorts when you travel and they are staying in shape and staying well groomed. Below, we're going to look at some essential grooming tips you'd be wise to take to heart the next time you travel.
Dopp Kits
The center of your travel grooming universe will be the Dopp kit. There's no two ways about it. Not every component of your grooming ritual is going to fit in your Dopp (a body groomer for instance will need to be packed separately), but the Dopp kit is where you'll be storing most of your grooming items while you travel. So we're going to cut to the chase and focus on the Dopp kit right out of the gate.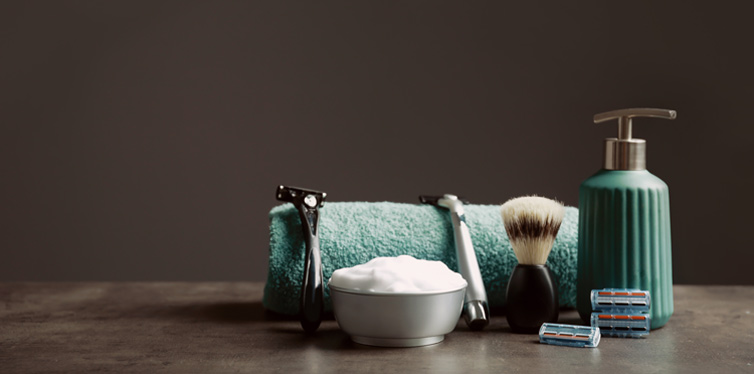 What are They?
"Dopp kits" have a nice retro sound to them, sort of like "Brylcreem" and that's because they've been around for a while. The kit is named after one Charles Doppelt who came up with the first practical men's grooming kit a century ago. Their popularity really took off after he signed a contract with the army to supply millions to soldiers during the Second World War.
During the 1970s when ideas about what constituted "well-groomed" underwent fundamental changes, the popularity of men's grooming kits waned. In recent years, however, they've been reborn as a consequence of globalization and the increasing number of guys who engage in work related travel. And of course, there's also been plenty of spillover to non-business travelers as well.
Putting it Together
Now that we've had our history lesson for the day let's get back to what grooming essentials are going with you. For the sake of convenience and weight, you're not going to be able to take the entire contents of your bathroom along, so before you start filling out your kit keep the following tips in mind.
Pack items that have more than one potential use – For instance, shaving soap can also double as the regular soap you use for body and face.
Reduce wherever possible – Go through everything and make sure there aren't any superfluous grooming items in your bag i.e. things that are mainstays of the bathroom but rarely if ever get used.
Don't pack things you know the hotel will supply – In the vast majority of cases your hotel will supply you with soap and shampoo and in a great number of instances, a toothbrush, toothpaste and comb as well. So there's no need to tote all these items around with you.
Leave the clippers and nose trimmers behind – Cut your fingernails, trim your nose hairs and eyebrows and pluck anything you think needs to be plucked the day before going away. Then leave the fingernail clippers and nose trimmers and scissors behind.
Put essential liquids in small travel containers – There's no need to take the entire bottle of beard oil. And that body lotion for men you're so fond of, just pour a bit into a small travel container and leave the full sized bottle at home.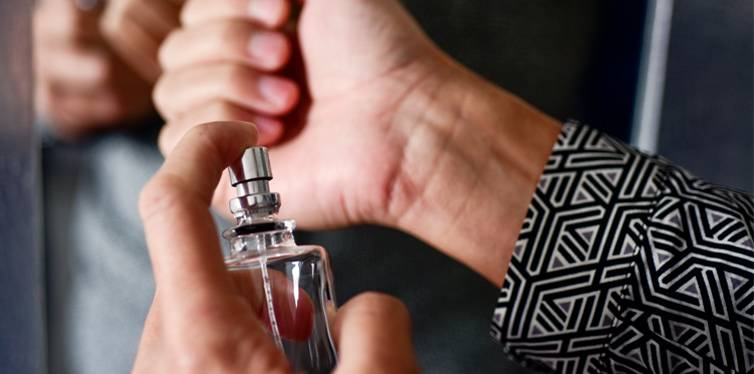 So now that we've got a good idea how to reduce the number and size of the items we're going to bring along here's what we think should be in average well-appointed Dopp kits.
Shaving Cream/Soap – Even if you have a beard covering much of your face you'll still want to be good to the skin that needs to be shaved. Dry shaving is a great way to wind up with zombie skin in fairly short order and using regular soap is going to dry your skin out. If you have shaving soap as we mentioned above that can also double body soap in a pinch so it's the kind of item we love. If you opt for shaving cream just remember you'll need to be sure it's in tube form and not aerosol form that's going to be seized at the airport. Keep in mind too that if you bring shaving soap you'll need a bristle brush as well.
Razor – This doesn't have to be anything fancy. Simple, high quality disposables will do. Although, for the sake of the planet, make sure the only part that's disposable is the cartridge. As for how many replacement cartridges to bring; figure on using one per week but always bring one more than you think you'll need. Just in case. To be sure the most environmentally friendly way to go would be to bring a straight razor. But good luck getting that on an airplane.
Deodorant – This is a travel essential with few equals. Nothing elicits more polite rejections or lost potential customers than showing up for a business meeting in Singapore or Shanghai smelling like you lost your bag and slept in the airport for a week. Your favorite stick deodorant should sail through airport security while an aerosol is likely to wind up in the TSA trash bin. Keep in mind too that traveling is not the time to experiment with a new deodorant. Bring the one you've used before that you know is going to work and won't generate nasty skin reactions.
Toothbrush and Toothpaste – While all decent hotels these days supply these items free of charge you'll still need to bring along a toothbrush and a travel sized tube of toothpaste. Why? Because things don't always work out according to plan when you travel. What if you wind up missing your connecting flight and have to spend the better part of a day in an airport somewhere? You don't want to be sitting around with fungus growing on your teeth from the meal you had to break down and buy at the airport restaurant.
Beard Oil – With the increasing number of guys sporting facial hair these days beard oil has become big business, and for a good reason. Unless you want to look like Radagast the Brown on a bad day you'll want to keep your beard looking and feeling its best no matter where your travels take you. And beard oil is an essential component of any proper beard grooming kit. As with most things you take with you however you're going to have to be sure your beard oil passes airport security muster. In most of the developed world that means it shouldn't be more than 100ml in size (approximately 3.4 ounces) and it needs to be sealed inside a ziplock bag. Keep in mind too that if you recently applied the beard oil and you still have some on your hands it could trigger a sensor as you pass through security that would result in you being patted down.
Cologne – Although not every guy is into cologne if you travel for business it's likely that you are used to wearing some, if only to spruce up the impression you make. Because you're only allowed one of the ziplock bags mentioned above for all the liquids you intend to bring on a plane you should consider including solid colognes in your Dopp kit when you travel. There are a number of outstanding solid colognes on the market today that will provide a fresh, sophisticated scent that is sure to go over well regardless of whether you're socializing for business or pleasure.
Body Lotion – Traveling is hard on the mind and body and particularly hard on the skin. On any given day you are subjected to the dry, cold, claustrophobic environment of the airplane, the stagnant air of the terminal as well as the choking air pollution in many popular destination cities. In addition, many people forget to drink water when they travel and forget to wear sunscreen when they go outside for extended periods of time. A high quality body lotion for men is important to always looking and feeling on top of things. Again, however, you're going to run into airport security limitations on how much and what type of liquids you can bring on board. This should be one of the liquids you include, however. Decant 100 ml into a small plastic travel container and put it into your one ziplock bag along with your beard oil. You can transfer it to your Dopp kit after you reach the hotel.

General Tips for Grooming While Traveling
Unless you're on a tour of global dive bars taking care of yourself while you travel is not a luxury it's a necessity. This is especially true if you travel for business. Above we discussed the things you should take and the best, most efficient ways to ensure the grooming essentials you need are with you when you need them. To close we'll go over a few tips regarding the act of grooming itself while on the road.
Tip 1: Don't let things slide – It's easy to lose motivation to groom while on the road for prolonged periods of time. The airport shuffle becomes a drag, you miss your friends and family, the endless meet and greets are starting to wear on you, or everything is just becoming a huge blur because you spend 14 hours every day writing for various travel and lifestyle blogs. In such cases, it's important to keep up appearances and stick to your grooming rituals because once you let things start to slide it's going to be tough to turn it around.
Tip 2: Don't change your process – If you shave in the shower at home, shave in the shower on the road. If you apply your beard oil just before going out at home, apply it just before leaving the hotel when on the road. Sticking to the process you've already established is the best way to ensure you don't overlook anything.
Tip 3: Be where you are – While it's important to stick to your established process it's also crucial that you be mindful of just where you are. If you're traveling from cold, snowy Minneapolis in January to hot, sweaty Mexico City to talk business be sure to drink plenty of water so that your skin doesn't shrivel up on you. Also, because the air in cities like Beijing and Jakarta is often a ghastly miasma of toxins you'll want to wash your face two or three times a day if you find yourself in places such as these. If your travels are going to take you outdoors make sure you buy sunscreen as soon as you land in your destination.
The manly art of good grooming is something every guy should aspire to and a process they should bring with them wherever they go and for whatever reason, they're traveling.