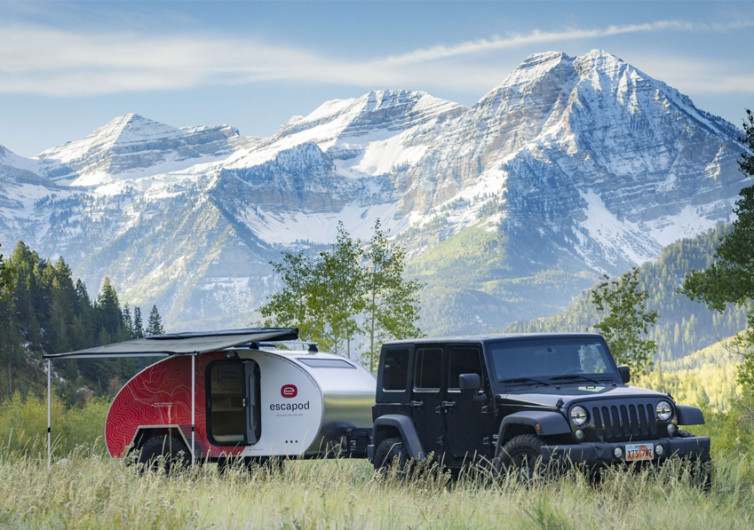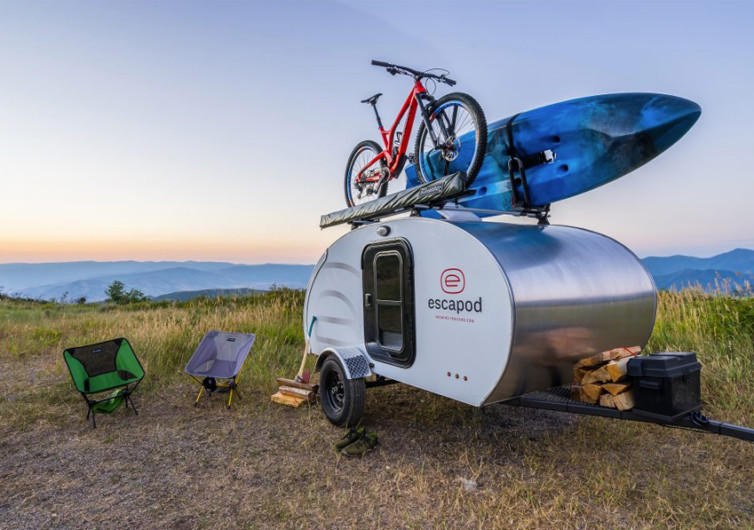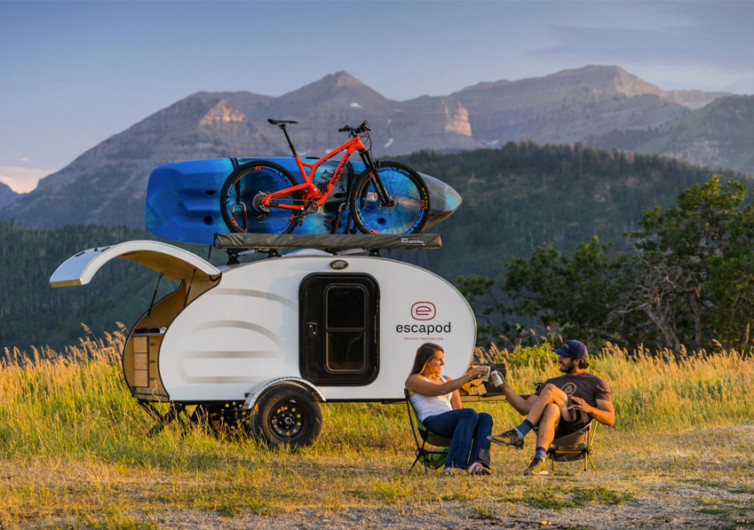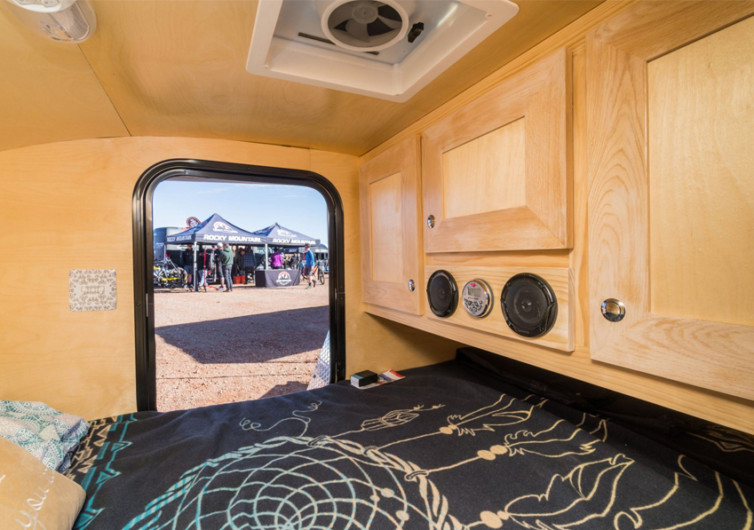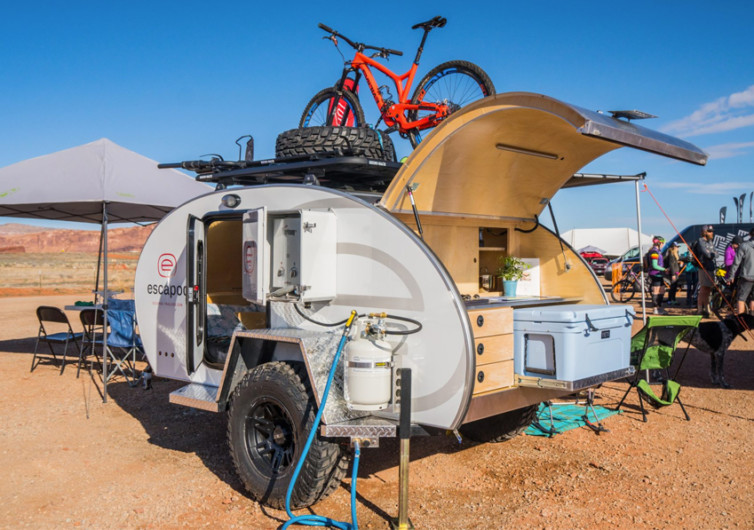 GearHungry may earn a small commission from affiliate links in this article.
Learn more
Escapod Teardrop Trailer
The Escapod is the nifty mobile home trailer that is small and lightweight yet fully functional enough to accommodate you and your loved ones as you travel and explore the countryside. It's the closest thing you can have for a home right in the middle of nowhere or even within the outskirts of a city you've never been to before.
With its signature teardrop design, reducing aerodynamic drag while giving it an appeal that is reminiscent of the way guys howl at Jessica Rabbit, the Escapod was conceived out of man's need to get a much-needed respite from the daily grind without a moment to lose. It's the perfect home for those who want to escape free from the bounds of any terrain, fully capable of roaming unhindered. Vagabonds and weekend warriors alike can benefit from the exceptional quality craftsmanship put into every Escapod trailer.
The Topo Escapod is perfect for rugged adventures with its humongous wheels mated to a seriously-upgraded suspension making sure it hugs the ground regardless of how unforgiving it can be. It's a 5×8-foot mini cabin that is married to a powder-coated, corrosion-resistant premium steel frame. Whatever Mother Nature throws at you, the Topo will just shrug it off as nothing.
The Dreamscape Escapod is for the couple or family who would like to share the joys and pleasures of the natural world in all its splendor. It has the same dimensions as the Topo except that it now features significantly improved leaf spring suspension systems with an axle rating of 3500 pounds. It's a miniature modern home that reminds one of the tablet hotels in Japan and Hong Kong.
There's an adventurous spirit in all of us. The Escapod lets us unleash this essence so we'll be more at home with the world, wherever that may be.
CHECK PRICE ON ESCAPOD.US