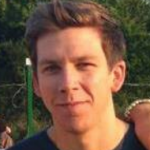 No Bake Energy Ball Recipes
Humans love to snack and if anything confirms this, it's the snack aisles at your local supermarkets. There's just one problem. Most of those snacks are loaded with empty calories… and a whole lot of them. The trouble with empty calories is that you can consume loads of them and never be satisfied.
Finding healthy snack alternatives can be difficult. When you look at the ingredients aim the store-bought snacks, often they don't have a whole lot of calories but that doesn't make them healthy. Rather than sort through the endless confusion of choosing the right snacks, why not simply make your own?
Energy balls have become popular with those seeking healthier alternatives to commercial snack foods. In essence, they are the perfect snack food. They contain whole foods like oats and the sweetness comes from honey, natural syrups or dried fruit. The fact that they don't have added sugar makes them a guilt-free snack you can enjoy anytime.
The true magic of these No Bake Energy Balls is that you probably have most of the ingredients in your pantry on a regular basis. These ingredients are generally uninspiring on their own. But when you put them together with the other ingredients, like the ones listed in these fantastic No Bake Energy Balls recipes, you have the perfect snack that will give you a supercharged energy boost. They are also loaded with healthy carbs and fats, protein and fiber.
You won't need any high tech or expensive equipment and most of the recipes simply involve mixing the ingredients together to form Energy Balls. Enjoy them between meals, when you get the munchies, before or after a trip to the gym. Just remember that even though they are good for you, too many of them are not. Some of them still have a considerable amount of calories so try to limit yourself to a few a day.
1. Vanilla Espresso Energy Balls
Coffee lovers will go nuts for these delicious Vanilla Espresso Energy Balls. They are packed with flavor and will go perfectly with your morning or afternoon cup of coffee. Keep these in your desk drawer instead of those sugar-packed cookies for a healthy, yet decadent treat when your energy levels start to slump. Consider them the perfect pick-me-up you can enjoy every day.
Ingredients:
1 ½ cups old fashioned oats
¼ cup vanilla whey protein powder (or ground flaxseed)
¼ teaspoon salt
1 teaspoon instant coffee
½ cup almond butter
½ cup maple syrup (or honey)
¼ cup white chocolate chips
Method:
In a medium bowl, combine the oats, protein powder, salt, and coffee beans.
In a microwave-safe bowl, mix the almond butter and maple syrup. Microwave for 30 seconds. Stir and microwave in increments of 20 seconds. Stir until fully incorporated.
Add almond butter mixture to oat mixture. Stir until mixed.
Chill for 30 minutes.
When the mixture is firm, roll into 20 balls.
Store in an airtight container.
2. Ginger Snaps Energy Balls
The spices in these energy balls make them a delicious snack on cold winter afternoons. The flavors are intense and ginger is great at controlling your appetite and settling a queasy tummy. Not only will these energy balls give you a much-needed energy boost, the ginger, and other spices will boost your mood as well. Enjoy these flavor-packed balls with mulled wine or green tea or any other herbal tea.
Ingredients:
1 cup rolled oats
3/4 cup almond butter
1/2 cup finely shredded unsweetened coconut
1/2 cup ground flaxseed meal
1/4 cup sesame seeds
1/4 cup maple syrup
1 teaspoon ground cinnamon
1/2 teaspoon ground ginger
1/4 teaspoon ground cloves
1/4 teaspoon sea salt
Method:
Add all of the ingredients to a large mixing bowl: oats, almond butter, coconut, flaxseed, sesame seeds, maple syrup, cinnamon, ginger, cloves, and salt.
Mix with your hands or a wooden spoon or spatula, until the mixture is well combined.
Refrigerate for 10 minutes, or until the mixture is firm and easy to shape.
With damp hands, take 1 tablespoon of dough and shape it into a 1-inch ball and place it on a plate.
This mixture is easier to handle with damp hands so keep a bowl of water close by
Repeat with the remaining batter. Enjoy immediately or store in the refrigerator for 2 weeks or freeze for 3 months.

3. Chocolate Raspberry Truffle Energy Balls
These Chocolate Raspberry Truffle Energy Balls are so ridiculously delicious, you'll be able to serve them at a fancy dinner party and your guests will never know they are eating a healthy after dinner treat. That is, of course, if you want to share them. The combination of oats, nuts, and dates provide a fantastic source of energy and the cocoa and raspberry make them annoyingly addictive.
Ingredients:
1 cup rolled oats
1 cup raw cashews
2 servings vanilla plant-based protein powder (about 35 grams)
8 dates, pitted
1/3 cup unsweetened cocoa powder
1/4 teaspoon salt
1 ripe banana
1/2 cup freeze-dried raspberries
Method:
Line a cookie tray with parchment paper.
Place the oats, cashews, protein powder, dates, cocoa powder, and salt in a food processor, and blend until everything is a smooth, floury consistency.
Add the banana, and blend until a thick, slightly sticky dough forms.
Roll out 25 balls, and place them on the parchment paper.
Pulse the freeze-dried raspberries in a food processor.
Roll each ball in the raspberry powder, and return to the cookie sheet.
Store in the regular or mini fridge in a sealed container for up to a week.
4. Very Cherry Energy Balls
These Very Cherry Energy Balls are packed with flavor thanks to the tartness of the cherries. They are so tasty, you can almost imagine yourself devouring a huge piece of cherry pie. These balls are made with some of nature's best superfoods and will definitely give you the boost you need when the late afternoon slump hits you. Take them camping with you for the perfect after dinner dessert.
Ingredients:
2 cups almonds
1 cup pitted dates
1 cup dried cherries
½ teaspoon vanilla extract
1/8 teaspoon sea salt
1 tablespoon water
Method:
Process almonds in a food processor until the almonds resemble a meal.
Add pitted dates, cherries, vanilla, sea salt and water.
Process for a couple of minutes on high until you have your dough. If the mixture is too dry, you can add a little more water.
Take a tablespoon of the mixture and form a ball.
Repeat until you have used all the mixture

5. Almond and Fig Energy Balls
The combination of fruit and nuts in these Almond and Fig Energy Balls are sure to satisfy those sugar cravings no matter when they strike. They are fragrant, chewy and loaded with energy giving nutrients. Vegans and those with gluten intolerance will love this recipe for an anytime snack that is healthy and tasty.
Ingredients:
15 dried figs
7 pitted dates
1/4 cup natural almond butter
3/4 cup oats,
1/4 cup ground flaxseed meal
1t easpoon pure vanilla extract
Method:
Place all of the ingredients in a food processor and pulse several times to combine the ingredients loosely.
Put in a blender and pulse for 2-3 minutes, until the mixture begins to clump and sticks to the sides of the bowl.
Stop to scrape down the bowl as needed.
Make the balls in your preferred size
Store in an airtight container and refrigerate.
6. Pina Colada Energy Balls
Tangy pineapple and coconut give these Pina Colada balls a taste of summer you can enjoy all year round. These babies are sweet, nutty and perfect for the whole family. The pineapple gives these balls a luxurious sweetness and the toasted coconut and macadamia nuts give them great flavor and crunch. You may as well make a double batch straight away because they will disappear quite fast.
Ingredients:
1 cup toasted coconut (save ¼ for coating)
¾ cup coarsely chopped macadamia nuts
½ cup dried pineapple pieces
2 tablespoons of water
1 serving of vanilla protein powder
2 teaspoons of vanilla extract
2 tablespoons of honey or agave syrup
Method:
Combine ¾ of a cup of coconut with the macadamia nuts in a bowl
Mix together dried pineapple and water in a small microwave-safe bowl and heat for 20 seconds. Allow to cool.
Add the pineapple to the food processor and process into a paste
Add the pineapple paste to the coconut and macadamia nuts and the remaining ingredients.
Mix to incorporate well.
Roll into 1 inch balls and roll into the remaining coconut.
Chill until set and store in an airtight container in the fridge.

7. Chickpea Energy Balls With Chocolate
Yum, Yum, Yum is the only way you can describe these delectable energy balls. They have the taste and texture of cookie dough, thanks to the chickpeas and yet they are naturally sweet and packed with protein and other nutrients. They are finished off with a drizzling of cocoa to give them a silky, chocolate touch and are guaranteed to be a hit with the whole family.
Ingredients:
1 15-ounce can chickpeas, drained and rinsed
1/3 cup vanilla protein powder
1/4 cup almond or peanut butter
2 1/2 tablespoons maple syrup, divided, or 10 drops stevia extract, divided
2 tablespoons unsweetened applesauce
1/2 teaspoon vanilla
1/4 teaspoon salt
1/4 teaspoon cinnamon
2 tablespoons coconut oil, melted
1 1/2 tablespoons cocoa powder
Methos
Line a baking sheet with wax paper or foil.
In the bowl of a food processor, add chickpeas, protein powder, almond butter, 2 tablespoons maple syrup or 6-8 drops stevia, applesauce, vanilla, salt, and cinnamon. Pulse to combine until all ingredients are mixed together and smooth; stop to scrape the sides if needed. It should be like a soft dough texture.
Roll the dough into 15 balls. Place each ball onto the wax paper. Place the baking sheet in the fridge.
In a small bowl, add melted oil. Slowly stir in the cocoa powder until there are no lumps. Add 1/2 tablespoon maple syrup or 2-3 drops of stevia and a pinch of salt; stir to combine.
Drizzle the chocolate over the balls. Let them cool in the fridge, or enjoy as is.
Store these in an airtight container in the fridge or freezer, unless the family gets to them first.
8. Nutella Chia Energy Balls
How can you possibly say NO to Nutella? It's not easy to say no to that velvety chocolate hazelnut goodness. Now imagine Nutella being a key ingredient in an energy ball. Sounds too good to be true, doesn't it. Not only is this energy ball recipe ridiculously simple, but all you need are also four ingredients you most likely always have in your pantry.  The addition of chia seeds makes these energy balls a healthy treat you will make over and over again. Just be careful not to eat the whole batch yourself while no one is looking.
Ingredients:
Method:
Combine all ingredients in a bowl until well incorporated.
Roll mixture into balls.
Yes, that's it.
One of the things you will love about making these No Bake Energy Balls is the simplicity of the recipes and the fact that they can be whipped up in a matter of minutes. Most of them can be made in advance and will keep in the fridge for about a week or longer in the freezer. This means you can make several batches of different ones and freeze them so you have ready-made snacks. Preparation is the key to eating healthy, so having these delicious Energy Balls ready to eat will help you stay on track with the healthy eating plan.
Don't be afraid to substitute some of the ingredients to create your own exciting combinations of Energy Balls. Have them on hand when you have unexpected guests, as a lunchtime snack for the whole family or even package them as gifts for family and friends.
Bon Apetit!!
Sources: