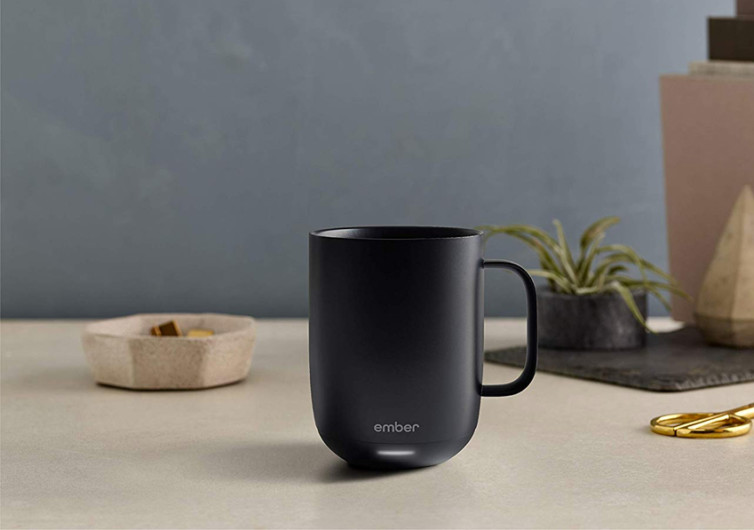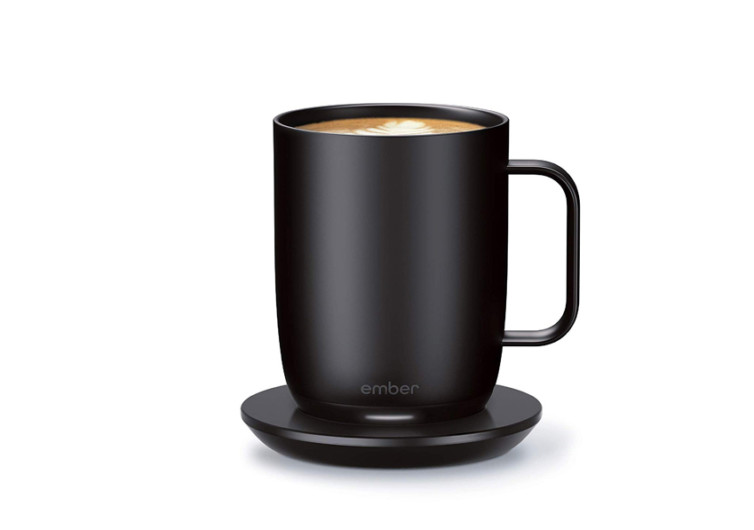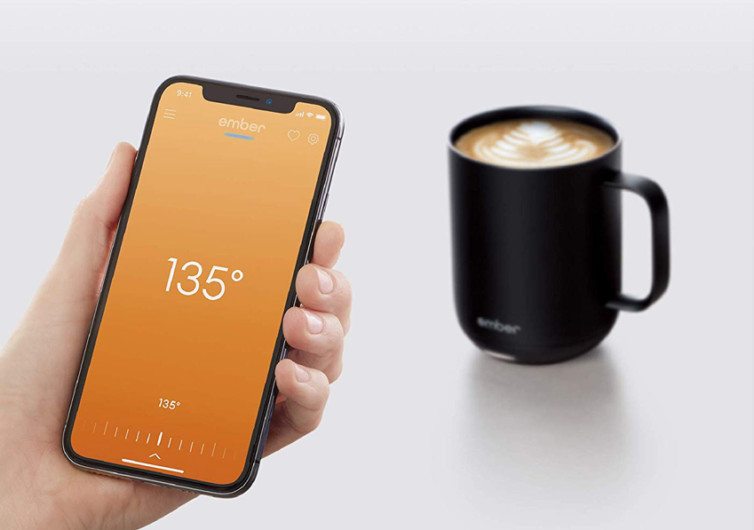 GearHungry may earn a small commission from affiliate links in this article.
Learn more
Ember Temperature Control Smart Mug 2
Say goodbye to your ordinary coffee mug. The Ember Smart Mug 2 is now here to give consistent temperature to your favorite coffee brew. It has a sleek and elegant design that can complement the different items on your office desk.
The Ember comes with a unique temperature control unit. It allows you to maintain the preferred temperature of your coffee for up to 80 minutes. There is no covering involved. The system monitors the temperature of the coffee. There is also an LED light indicator near the bottom of the mug. It can tell when your coffee is ready for your first sip.
Setting the temperature is also very easy. There are no buttons to press nor switches to flick in the Ember. You will need the Ember App to manage the thermostat of the coffee mug. Set it as low as 120 degrees Fahrenheit or as hot as 145°F. You also get to monitor the temperature of your coffee, so you get to enjoy it to the last drop.
The Ember Mug's battery can last a full 80 minutes. If you want round-the-clock temperature control and monitoring, you have to set the Ember on its charging coaster. It works as a wireless charging dock. Once you place the coffee mug on the coaster, it already starts charging the battery.
Here's what's so smart about the Ember. It can sense if it is already empty. It shuts itself off without any action from the user. Once you pour water into the mug or if the system senses mug movement, it wakes up from its light slumber to start keeping the temperature of your coffee warm again.
The Ember Smart Mug 2 has a very sleek design, too. It is always a great item to have on one's desktop.