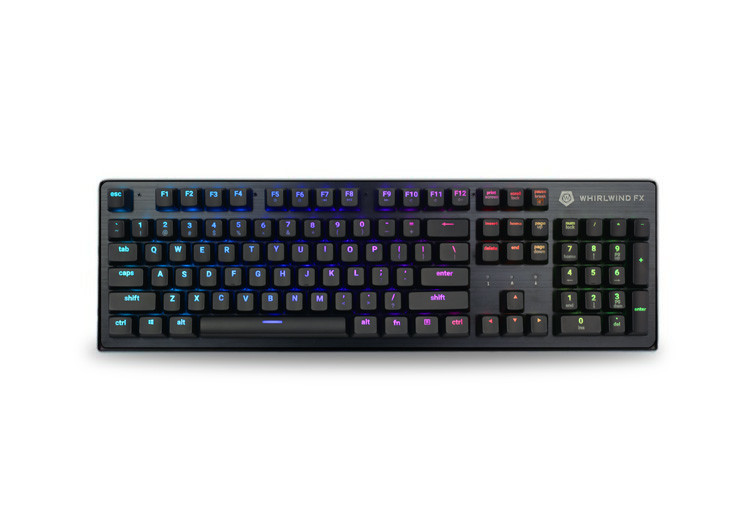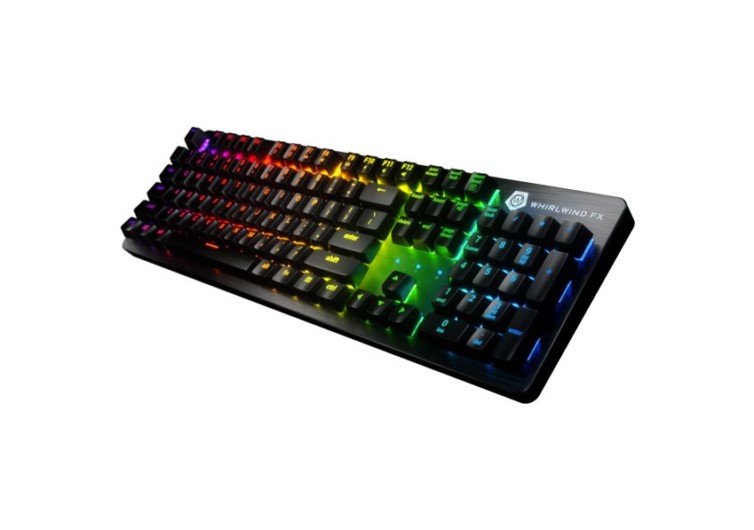 GearHungry may earn a small commission from affiliate links in this article.
Learn more
Element V2 Mechanical Keyboard – Vibrant Gameplay
Hardcore gamers know this above all else – a mechanical keyboard is crucial to any gaming setup. It's more than just the aesthetically pleasing sound of the clicks (although that's totally a thing). The Whirlwind FX Element V2 is here to heed the call – and more.
Allow Us to Explain
Cheap keyboards (and keyboards found on most laptops) are rubber-domed keyboards or membrane keyboards. When you press a key on these cheaper types of keyboards, you make contact with a circuit board underneath the key, sending the signal to your computer to recognize the keystroke.
On the other hand, mechanical keyboards operate with switches comprised of plastic, metal, and springs. They last longer, have a more satisfying "feel," and (here's the important part for gamers) are more responsive. An experienced user can get more APM (actions per minute) out of a mechanical keyboard than a membrane-based keyboard, and that's what it's all about in gaming land.
Shine, Baby. Shine.
The Whirlwind FX Element V2 mechanical keyboard has everything you'd expect from a mechanical keyboard, i.e., it uses switches and is sturdy. It features brushed anodized aluminum. This thing will take a key-pounding, that's for sure.
But it's the light-up portion of the keyboard that really caught our eye. Each key has an ultra-bright LED capable of replicating 16.8 million colors. You can customize the lights to display any interface you'd like while gaming or not, but that's not where the real magic is. No, that's in the game integration. The Element V2 mechanical keyboard will ingrate with over 30 top games (including Fortnite, Call of Duty, Overwatch, and Path of Exile) to bring your gaming experience out of the screen and into the real world. Low on health? Your keyboard will shine red. Healing up? Your keyboard fades from red to blue. Fighting for your life? Flashes and bursts of color. You can count on the Element V2 to come up with the appropriate mood for any situation.
The Buy
The FX Element hails from San Francisco (where they know a thing or two about computers) and sports 100% anti-ghosting tech and a 3,000-Hz polling rate (these are good things, in case you didn't know). Pre-order one now for $120, but don't be shocked if you don't see one on your doorstep until mid-December. Whirlwind FX has these babies on back-order, which we usually see as a good sign of a quality product.
CHECK PRICE ON WHIRLWINDFX.COM