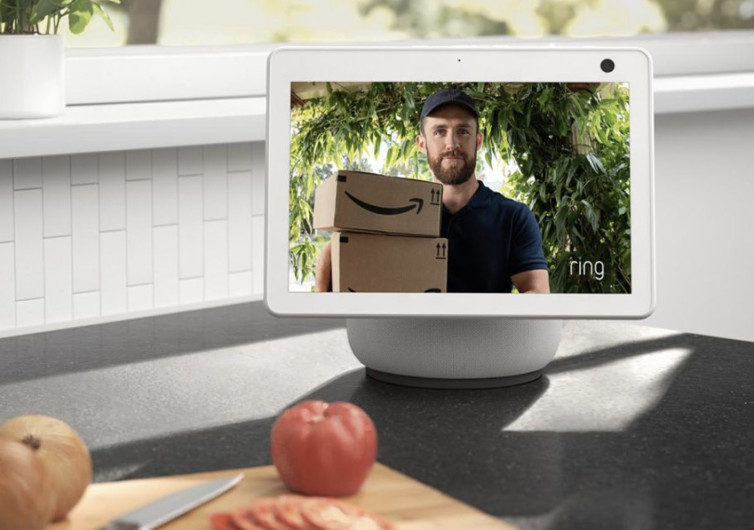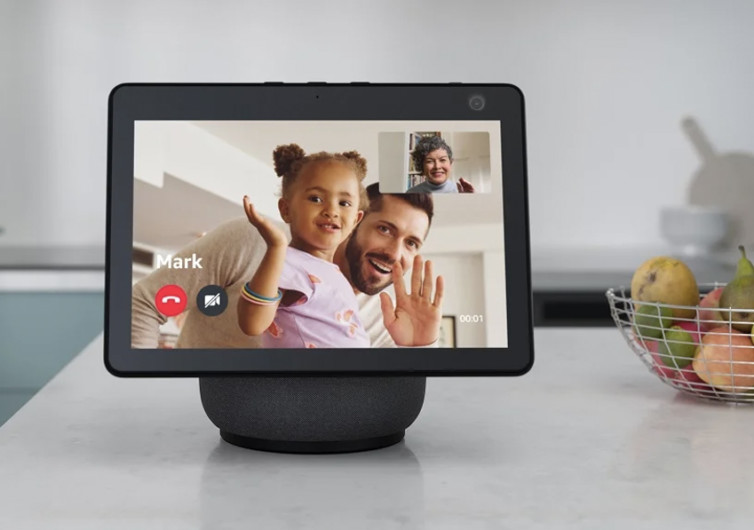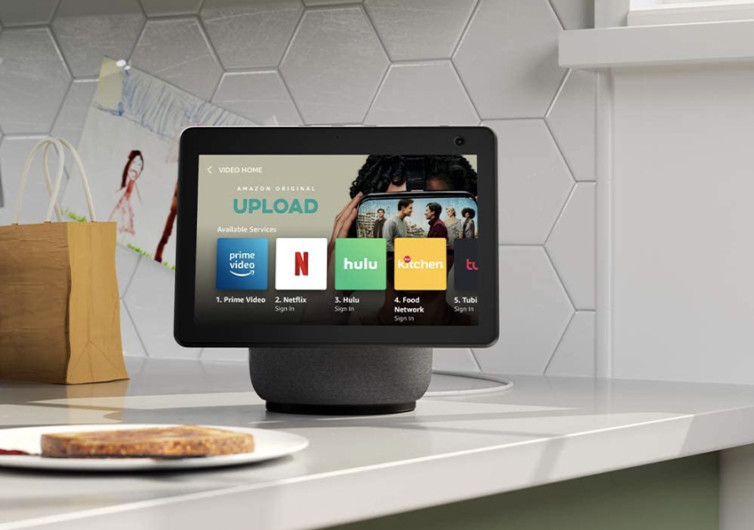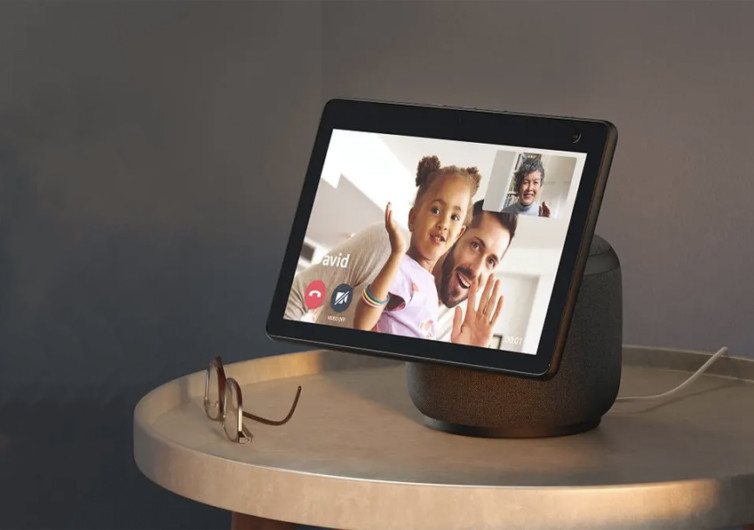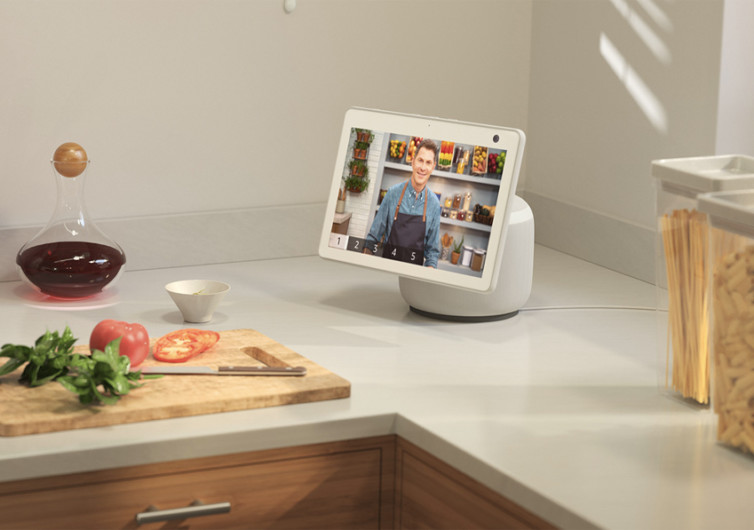 GearHungry may earn a small commission from affiliate links in this article.
Learn more
The All-new Echo Show 10 – Upgrade Your Kitchen Tech
In an increasingly crowded and complicated world, adding another new gadget to your life is not necessarily a good thing. Unless that is, that gadget can replace something else in your life. That is to say, embracing minimalism doesn't necessarily mean getting rid of all your stuff. Sometimes it means consolidating your stuff – adding one thing to your life that can do the job of a bunch of other things. Consider the all-new Amazon Echo Show 10, the newest Amazon Echo device to (soon) hit the market. The Echo Show 10 retains the past iterations' useful features while upgrading the device with a screen rotation feature and motion tracking technology – unlocking a whole new range of handy functions.
Your Kitchen's New Best Friend
Hey, we get it. Counter space is limited. But we invite you to imagine the Amazon Echo Show 10 sitting in your kitchen and improving virtually every aspect of your experience there.
First of all, the 10.1 inch-HD screen is crisp, clean, and rotates to follow you around the room. Yeah, let's re-iterate that. The Echo Show 10 moves with you, utilizing a 13 MP camera and auto-framing technology to keep you in the center of the screen. Imagine the applications. Video calls just got easier because you can chat while you chop, sauté, peel, and dance your way around the kitchen. The screen will follow you every step of the way.
Whether you are a novice cook or expert chef, you will need a recipe from time to time. And you're gonna need to look at it, probably when your hands are covered in chicken grease or a similar electronic smudging substance. No fear. That rotating screen saves the day again by always being visible to you, no matter where you stand in the kitchen. An optional subscription to the integrated Food Network Kitchen app opens up a plethora of multi-tasking opportunities – you can set timers, convert units, and search from hundreds of delicious recipes.
And of course, you can play shows and movies through all your favorite streaming services, and you won't miss one second of the action.
Smart Home Functionality
With the Amazon Echo Show 10 on your countertop, there's no need for a smart-home hub. The Echo Show 10 will do the trick and help you manage your smart home devices, including lights, smart thermostats, cameras, and anything else you can think of. And if you are curious about what your cat is up to when you aren't home (aren't we all?), you can access the built-in camera remotely – and swing it around to see any corner of the house in view!
Remember how we were advocating minimalism at the top of the article? We meant it. Streamline your kitchen by syncing the Echo Show 10 with Amazon Photos. Once you have your favorite memories scrolling through the Echo Show 10 (think of it as a digital picture frame), you'll be able to open up some space in your living room by minimizing physical pictures.
The Buy
The Amazon Echo Show 10 (3rd Gen) is coming soon and will retail for $250. It will be available in Glacier White and Charcoal to match most kitchen decors.