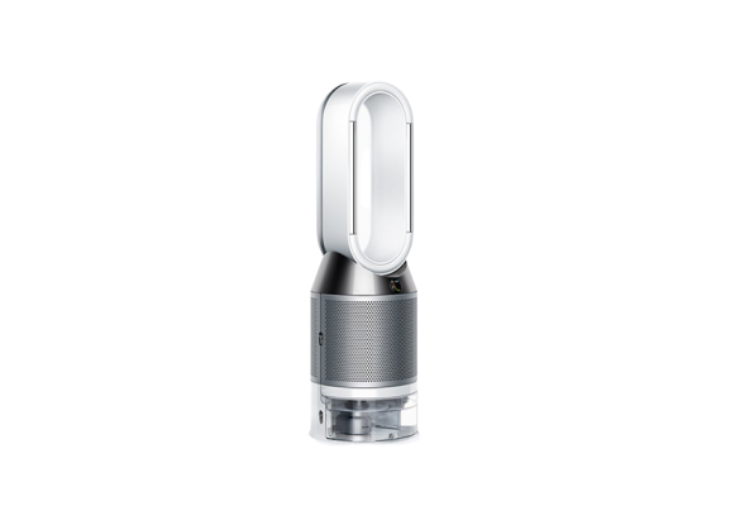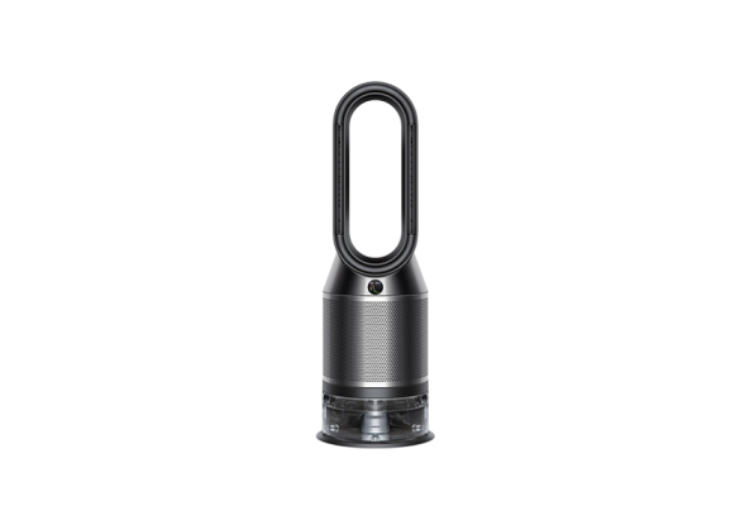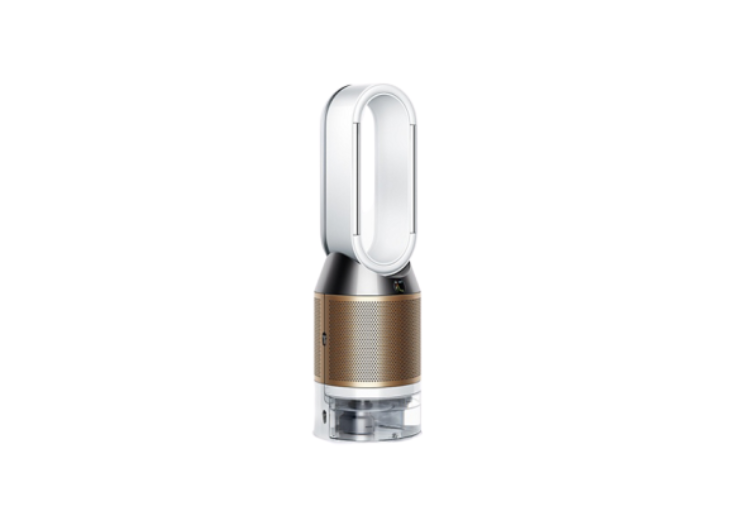 GearHungry may earn a small commission from affiliate links in this article.
Learn more
Dyson Purifying Humidifier Fans
If you live in a dry climate, don't have AC in your house, or both, you need a humidifying fan. We like Dyson's line of products – namely the Humidify+Cool ($800) and the Humidify+Cool Cryptomic ($900). The Humidify+Cool humidifier fans may look like something out of science fiction, but the relief they provide to dry noses and sun-baked houses is remarkable.
How it Works
Both models work the same way at first. A quiet fan draws air through a HEPA filter, which removes 99.97% of allergens and pollutants as small as 0.3 microns (a human hair is about 75 microns across). From there, the air passes through activated carbon that absorbs odors. The Humidify+Cool Cryptomic model adds an extra step here, using tech to break down the molecular structure of any formaldehyde in the air and transforming it into harmless molecules of carbon dioxide and water. Many household products, paints, and furniture items contain formaldehyde, so this is a handy feature well worth the extra hundred dollars. This formaldehyde destruction feature is particularly useful if you live in an older house or work out of the basement.
After cleaning the air, the machine re-humidifies it using a water reservoir and re-circulates the freshly moistened air. And don't worry about the water quality – Dyson Ultraviolet Cleanse technology uses UV light to kill 99.9% of the bacteria in your humidifying water.
Features
The two models are identical other than the formaldehyde removing feature in the Humidify+Cool Cryptomic. An LCD screen displays settings and allows touch-based control. You can also monitor air quality and control the device via your smartphone, or with Amazon Alexa and Apple Siri.
A night-mode dims the LCD and automatically activates the quietest fan settings. If you are energy conscious, you can program the fan to turn off after a pre-set time ranging from 30 minutes to eight hours.
Cleaning and refilling humidifiers can sometimes be a pain, not so with Dyson Purifying Humidifier fans. Push a button, and the fan automatically eliminates any mineral or bacterial buildup that's accumulated in the water tank over time. Even better, the one-gallon tank provides 36 hours of continuous humidification without regular refilling.
We're Fans of the Fan
Our favorite feature on these humidifying fans is, well, the fan itself! If you want to humidify your room without blasting yourself with air, you can put the fan in Backwards Airflow Mode, which sends the humidified air through the back of the machine. Fan Mode sends air forward (just like a regular cooling fan), and you can choose between zero, forty-five, and ninety-degree oscillation. But the best part is the breeze mode, which uses algorithms to vary the air-flow strength to duplicate a cool breeze. This feature is excellent if you haven't felt a breeze in a while!
Dyson Purifying Humidifier Fans are a little pricy, but worth the cost to generate cooling air that humidifies your house efficiently and stylishly. You can't go wrong with Dyson's proven technology, and the easy-cleaning features seal the deal. These fans are must-have.