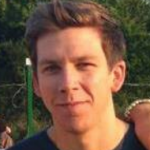 How To Keep Your Home Dust Free
Nobody likes to see a build up of dust in their home, and although dusting is not the most thrilling of tasks, it's important to keep on top of. Having large amounts of dust in your home not only makes everywhere look dirty, but it can also have a serious impact on those who suffer from allergies or asthma. Luckily, you aren't expected to check every corner of the house on a daily basis to keep things dust free; there's plenty of tips and tricks to keep it all at bay. The following ten steps are perfect for keeping your home as clean as a whistle!
Find The Perfect Duster
When it comes to dusting, the usual stereotype which flashes through your head consists of a maid with a feather duster in hand. Although this might make the task look slightly more interesting, it's actually been found that feather dusters simply push the dust around rather than eliminate it for good. So, in order to ensure you're saying goodbye to the pesky bits of dust sitting around your house, use a microfibre cloth instead. Microfibre cloths are made with a special type of material which traps the dust rather than pushing it around. Simply wipe the dust away and pop the microfibre cloth in the washing machine when you're done.
Use A Top-Quality Vacuum Cleaner

More times than most, dust forms when debris has been left sitting around your house for long periods of time. If you feel that your vacuum cleaner isn't performing as well as it should, then it's time to get a new one! With the help from a top-quality robotic vacuum cleaner, you'll be clearing your house in seconds and eliminating the risk of dust build up over time. To clean the areas which are too small or tricky for a normal vacuum cleaner to reach, make sure that you also have a handheld vacuum to make your life far easier.

Keep Up A Good Air Circulation
Dust is more likely to lie around in rooms which don't see much activity. Due to this, it's wise to have an air conditioner running throughout the day, so that the air in the room constantly has good circulation. Just ensure that you check the filter of the air conditioning unit every week or so, as a build-up of dust in the filter will result in very dirty air.
If you don't have an air conditioning unit installed in your home, then simply use a high velocity fan instead. This will save you money yet do the same job!
Use An Air Purifier
Speaking of dirty air, one of the most famous tricks for tackling this issue is through the use of an air purifier. Air purifiers are typically used amongst allergy sufferers, as the clever device filters the air and will trap any particles which could contaminate the surroundings. Popping an air purifier in a room which seems to collect dust quickly should tackle the problem right away, leaving you breathing clearly and worry-free.
Clean The Carpets
If you're worried about dust, then it's actually recommended to ditch carpet flooring altogether, as dust absolutely loves carpet. However, this can be a costly and time-consuming process if your home is already equipped with carpet, so the next best step is to thoroughly clean it whenever you get the chance. A high-quality carpet cleaner will do the trick, as it is designed to dig deep into the follicles of your carpet and collect any hidden bits of dirt. You should use a carpet cleaner as often as possible, but to keep on top of frequent maintenance, a daily vacuum will also help.
If you're willing to ditch carpet and give your house a revamp, then popular floor choices amongst homeowners include tiles, vinyl and hardwood. All of these flooring options are available in a variety of patterns and colours, so you'll still get the freedom of choice that you do with carpet.

Always Clean Top To Bottom
This may seem like a fairly obvious trick, but we're all guilty of cleaning in a rush and not really thinking about the process in particular! By cleaning top to bottom, you don't have to worry about dirt knocking down and falling onto an area you just cleaned. To avoid this issue, start with the highest point which needs cleaning such as a shelf or countertop, and then work your way down to the floor. It's always wise to leave the vacuum till last so that you can clean up all the debris from your cleaning session.
Have A Clear-Out
Objects which just sit on the mantelpiece are going to become dust collectors quicker than you may suspect. Of course, some things you own will be keepsakes which can't be thrown away, but take a long look at each room in your home and ask yourself if you really need to own all of it anymore. By having a clear out, you'll not only be left with the items which you truly care about, but you'll also be cutting your dusting time down massively. This is a win-win situation, and to make it even better, you could sell the items for profit or donate them to charity for a sense of goodwill.
Always Have Clean Bedsheets

This might not be the most attractive of thoughts, but dust mites love bedsheets, as they're full of dead skin cells and various other bits of fallout. To keep dust mites away from your cosy bed, wash your bedsheets frequently so that dust doesn't end up laying around. For best results, it's recommended to wash your bedsheets and pillowcases once a week, and any other comforters you may have once a month. This frequent bedsheet washing may seem a bit overwhelming at first, but as soon as you notice the difference in air quality and lack of dust, it'll become a normal part of your routine. Not to mention, you'll have the amazing feeling of getting into a bed with clean bedsheets over and over again!

Take Things Outside

Items which require a beating such as rugs or mats should be taken outside before doing so. The simplest way to clear the dust off of these items is to wave them around, but if you do this indoors then you'll merely be throwing the dust onto another object. As this is extremely counterproductive, take the items outside before beating them down. By doing this, the dirt will be left outside and your home will remain untouched and uncontaminated.
Taking certain items outside and beating them down is not only the most efficient way to get rid of dust, but it can also be an excellent arm workout when it comes to the heavier items. Who knew that dusting could be so good for your physique?
Maintain Your Pets Hygiene
Last but by no means least, this step is for all the pet owners. We may love our furry friends to pieces, but we can't deny that they are the cause of a lot of dirt. Whether it be through plodding through the house after being outdoors or getting things stuck in their fur, it's safe to say that pets are a big cause of dust problems. To keep this to a minimum, wash your pets as often as possible with pet-friendly shampoo, so that they're left looking clean and smelling far better than before. When it comes to owning a pet, accepting that your home will get dirty is all part of the process, but by keeping on top of your pet's hygiene, you'll be able to control it slightly easier.

What Even Is Dust?
We've all been taken back by piles of dust at some point in our lives, but what actually is it? Warning: the answer is not a pretty one. Dust which is found in the home or various other human environments is made up of many materials. It has been found that 70 to 80% of the dust in our homes is from our skin, but materials such as hair, textile fibres, soil, paper fibres and plant pollen also contribute to the build-up of dust.
Where Is Dust Build-Up Likely To Be Found?

Some areas of the house are going to be dustier than others, and asides from objects which don't get much movement, the following places are prone to collect dust:
Lampshades and ceiling fans
Electronics such as TVs and game consoles
The tops of counters, shelves, doors, windows, etc
Blinds
How Can I Fit Dusting In To My Busy Life?
We understand. Life is busy enough with work and social events; it can be hard to find the time to clean the house. If you haven't hired a cleaner to do the job for you, then it's important to find some time every week to keep on top of general house maintenance. Dusting isn't a job which needs to be done every day, especially if you've followed all of the steps mentioned in this guide. However, unfortunately, dust cannot be eliminated altogether and you will need to push some time aside to get rid of it all. The great thing about dusting is that the job is done with one quick swipe, so you won't need any longer than an hour to do the whole house. So, whether it be an hour you would usually spend watching TV or an hour you would usually spend procrastinating, get up, and get dusting!
Once you realise how easy dusting is, you can make a schedule with allocated times each week to get the job done. This doesn't have to be boring, either, as you can turn the music volume up and have your very own dance-off as you wave goodbye to all the dust mites. It's okay, no one has to know.

Show Off Your Beautiful Home
Having a dirty home will stop you from having social events, as you'll feel embarrassed and scared of being judged. Not only this, but a cluttered home has been proven to affect mental health and productivity. Just by these two pointers alone, it's clear that a simple task like dusting is better off with being done rather than pushed to one side. Before you know it, you'll have a beautiful home which is glistening from corner to corner. Your friends and family will want to know all of your cleaning tips, and you can simply give them the ten listed in this guide and tell them that it's that simple.
Your home is an investment which you should be proud of, so keep it clean and you'll be able to show it off on a daily basis. There will no longer be any awkward sniffles from the allergy sufferers and certainly no more fear of someone peering at a horrifically dusty shelf for too long.