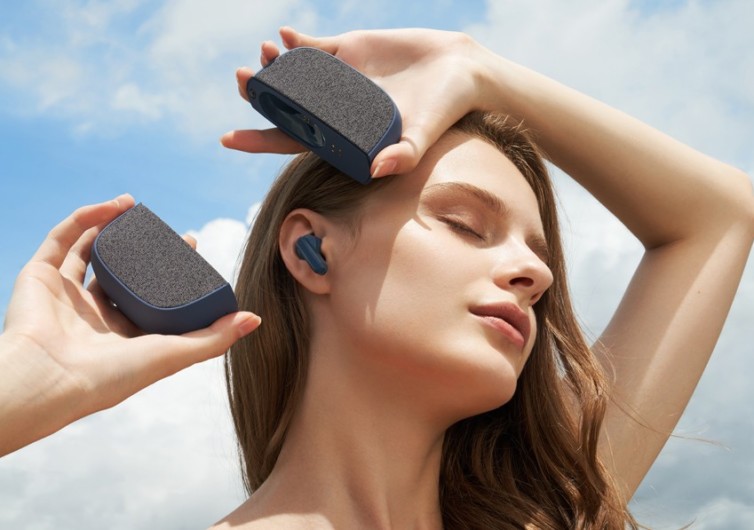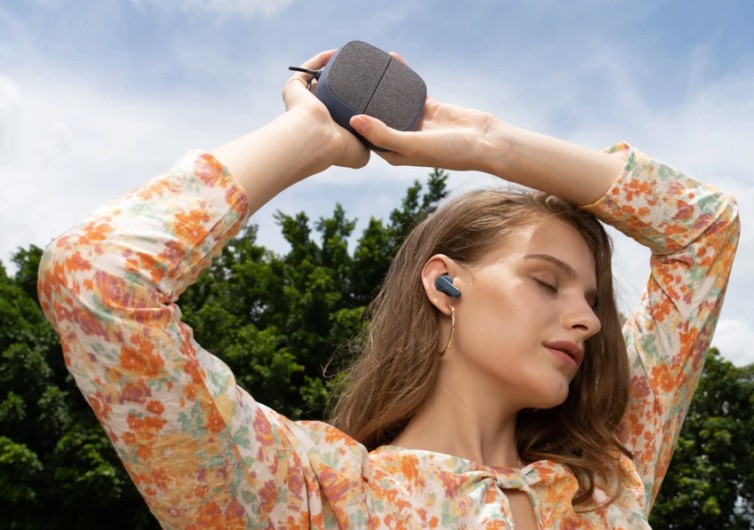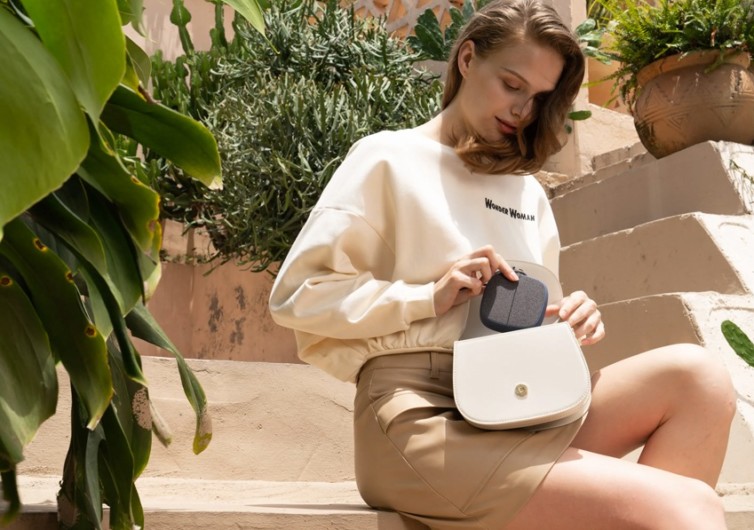 GearHungry may earn a small commission from affiliate links in this article.
Learn more
Duolinks – Your First Speaker Buds
Smart speakers are a given in our day and age. We may have thought we had it all with the invention of Bluetooth connectivity, but Duolinks has proven, we ain't seen nothing yet. Introducing the first 3-in-1 smart speaker with a single, portable Bluetooth speaker, dual speaker halves, and wireless earbuds. For the price of a single Bluetooth speaker, Duolinks gives you the flexibility of every music-listening device in one: crank up the tunes at the lake, set one speaker on either side of the party, or slip the earbuds in for noise-canceling jams at work. With this much versatility, portability, and affordability, we're betting you'll never go back.
The Tech
Like the Russian nesting dolls of wireless speakers, the Duolinks components are fit into a neat package that easily fits in your palm. Power buttons on either side of the combined speaker control the power and the connectivity, but those options are also activated once you split the speaker in half. The entire speaker weighs just seven ounces, so portability will never be a problem. It's also water-resistant, so you don't have to worry about kitchen spills or pool party splashes. Charge the entire speaker with the included micro USB charging cable that can plug into your computer or a converter box.
The halved speakers can be separated up to 22 feet and still play effectively, but the music playing device (like your phone or computer) must be within 16 feet of one of the speakers. No matter if the speakers are halved or whole, Duolinks provides high sound quality despite its small size. The halved speakers work extremely well for watching movies on your laptop, gaming, or extending the music around a BBQ or party.
The earbuds slide into the halved speakers and will automatically activate and switch the music playing when they are removed from the speaker bodies. When the earbuds are inserted into the speakers, they automatically charge, too. These earbuds come with three ear fins and three soft ear tips, all in small, medium, and large sizes to find the best combination for your unique ear structure while providing top-quality noise cancellation. The earbuds use button controls for power, play, pause, volume control, skip, picking up calls, and even your phone's voice assistant.
All of these options will last six hours on one battery charge; that's 12 hours of uninterrupted use if you use the speakers and the earbuds separately! A full charge from a dead battery to 100% takes just one and a half hours, but you can still use the speakers while they're plugged in.
The Style
Duolinks come in beautiful metallic red, white, or blue colorways. The combined speaker also comes with a carrying string to clip onto a bag, hang under an umbrella or in your tent, or keep hanging on a hook, so it's ready to go whenever you are. Thanks to its compact design, these speakers will provide a subtle yet elegant addition to the awesome tunes you're jamming to.
How to Buy
Duolinks is scheduled to start shipping in November 2020 after a successful campaign on Kickstarter. They are going for a cool $149, making Duolinks one of the best values on the wireless speaker market.
CHECK PRICE ON DUOLINKGO.COM