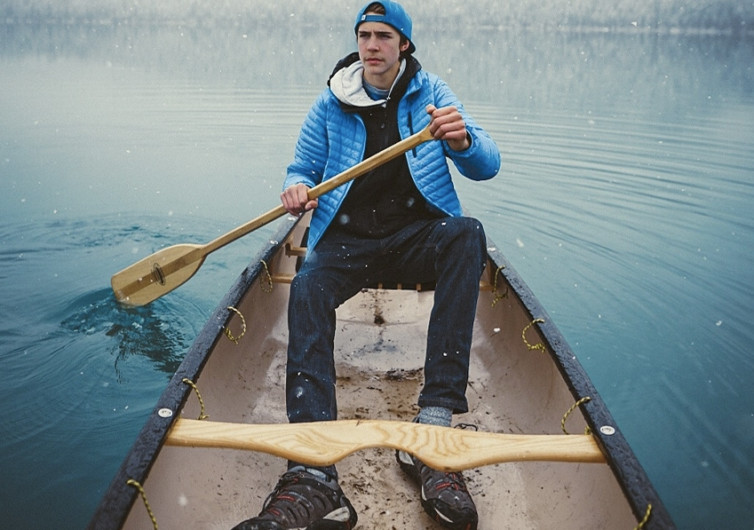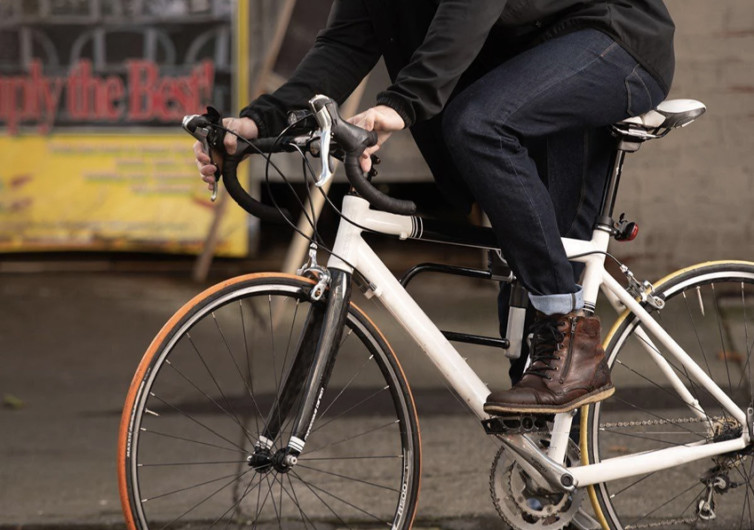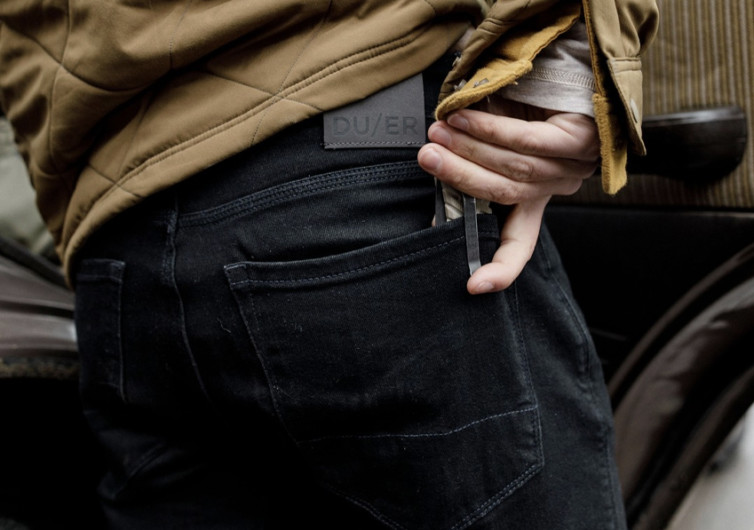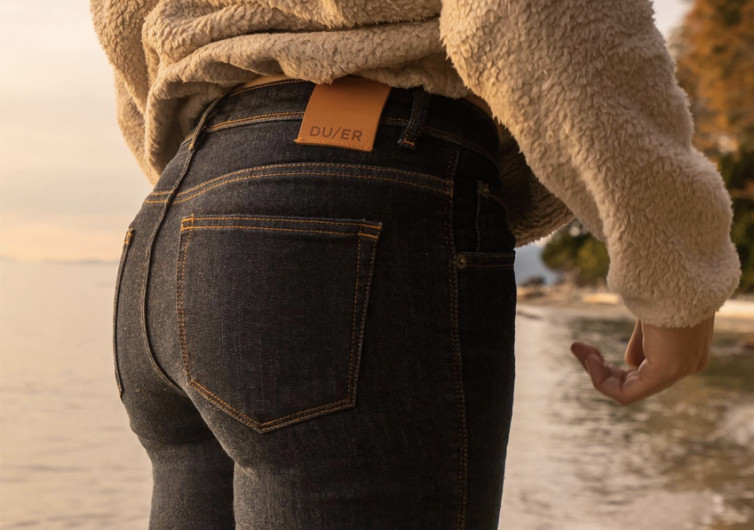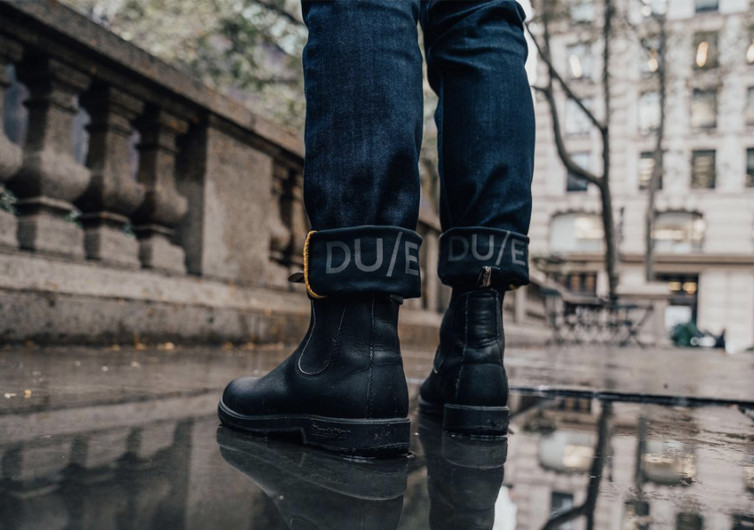 GearHungry may earn a small commission from affiliate links in this article.
Learn more
DUER's Winter Denim Collection – Protective and Ready for Adventure
DUER's Winter Denim Collection will keep you warm and stylish in your endeavors during the winter months to come. These style-forward jeans look like an average pair of jeans, but when the clouds roll in and the air grows cold, DUER Denim serves as more than just a fashion statement. The jeans in DUER's winter collection protect against elements, keeping outside playing for significantly longer.
The Winter Offerings
DUER offers three different styles in their Winter Denim Collection: All-Weather Performance, Stay-Dry Performace, and Fireside Performance. The All-Weather Performance jeans — lined with a waterproof and windproof membrane and reflective details — allow you to battle the winter weather relentlessly while your adventurous spirit climbs on. This style comes in a men's slim and straight fit while the women's offering comes in a mid-rise slim straight. The inside leg of the men's fit has a stretch panel for comfort, while the bright orange interior denim offers reflective piping when rolled up.
The Stay-Dry Performance jeans use a DWR (or durable water repellent) coating that prevents your jeans from taking on water during your adventures or commutes, repelling light rain and dirt from saturating your jeans and weighing you down. The Stay-Dry style differs from the All-Weather in that it does not have an interior membrane and lacks the reflective detailing on the seams. Stay Dry Performance denim comes in a slim and relaxed fit for men and a mid-rise slim straight fit for women.
Fleece-lined jeans are nothing new to the denim industry, but the Fireside Performance Denim by DUER is a different type of fleece denim. The fleece is interwoven into the denim fabric to produce an integrated fabric rather than gluing the two materials together, resulting in slimmer, warmer jeans that won't bulk up around the campfire.
Sustainable Denim
Depending on your denim choice, the price varies. All-Weather denim rings up to $199. Stay-Dry technology will only put you back $139, and Fireside Performance falls in the middle at $159.
While the price is slightly high, it is still competitive and aligns with DUER's sustainability beliefs of quality over quantity; their aim to produce a quality product that wears in a variety of settings instead of having to buy multiple layers with their Winter Denim Collection. A DUER denim owner will confidently know the jeans they're wearing are not only durable but thoughtfully produced with sustainability at the forefront of their wardrobe's construction.
Offsetting environmental shipping costs and offering a repair program for your denim are a few of the post-manufacture measures DUER takes. Using cotton, Tencel (a plant-derived product developed with a closed-loop production process), and small polyester traces, they produce material built to withstand wear after wear. The chosen material inhibits bacterial growth within the fibers, which decreases the need to wash your jeans. It also increases the longevity of your pants and lessens water usage.
Winter is Coming: Prepare with the DUER Winter Denim Collection
The DUER Winter Denim Collection is the Sansa Stark of denim — unsuspecting, resilient, and relentless in their preparation for winter's icy chill. Don't let the cold damp scare you away from doing what you love. DUER's Winter Collection protects you from the wet and wind with water-resistance, windproof properties and wraps you up in fleece. Grab your DUER Denim, and we'll meet you out there.
CHECK PRICE ON SHOPDUER.COM