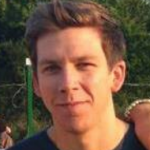 Tips To Avoid Dry Skin Under Beard
Most people clearly remember the first time they decided to branch out, reinvent themselves, and grow a beard for the first time. Sadly, those memories are not always the best and not just because the first attempt may not have been as successful or as stylish as you may have envisioned.
Growing a beard is not all fun and games, and it certainly isn't smooth sailing – whether it's your first try or your twentieth. Much of this comes down to the dreaded beard itch and accompanying beard dandruff – not a pleasant experience for anyone.
The good news is that there is a solution to itchy, dry, and dandruff-spotted beards – and it's a lot simpler than most would expect. Let's take a look at just what is going on behind facial hair and what you can do to ease your transition from smooth-face to full beard.
What Causes Dry Skin Underneath a Beard?
There are many reasons why you may be experiencing dry skin under your beard, some are the same as dry skin anywhere on your face, and others are beard-exclusive. Here are five of the main reasons why your skin is not doing your beard-growing endeavour any favours:
Reason One: Lack of Moisture
Lack of moisture is one of the biggest reasons, and sadly, your beard is to blame. Facial hair takes moisture from the skin, and without moisture, you skin is going to be dry. Over time, the skin will become drier, flakier, and more irritating if you don't step in.
Reason Two: The Weather
Dry weather causes dry skin, and the same applies for cold weather as well. If you don't take extra precautions to look after your beard in the winter, your skin is going to suffer and your comfort along with it.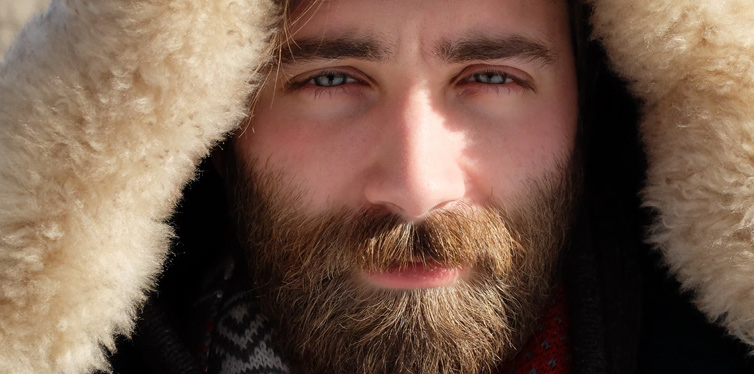 Reason Three: Your Lifestyle
A lot of problems, those with skin included, all stem back to lifestyle choices and lifestyle influences. Irregular sleeping patterns where you don't get enough sleep, and times where you are more stressed than normal, can cause your skin to dry out, and your hair at the same time.
Reason Four: Warm Water
Most people are told from an early age that the best way to wash is with warm water, however, they're not told when the best time not to wash with warm water is. If you have itchy and dry skin under your beard, that warm water could be making it worse by absorbing the natural oils that your skin needs to stay hydrated.
Reason Five: Dead Skin
While dead skin unpleasant to think about, it's a fact that your dry skin could be due to dead skin cells being stuck in you beard. If these aren't removed when you wash, they're going to make the skin itch.
What Can I Do to Stop Dryness?
Thankfully, just as there are multiple ways that your skin can dry out, there are also multiple ways that you can rejuvenate your skin and stop your beard from being so itchy. To match our 5 reasons why you skin can dry out, here's five of the best options to rehydrate your skin and stop the problem reoccurring:
Option One: Change Your Lifestyle
First up is a benefit to your skin, beard, and overall health – healthy eating. There's little that a regular dose of minerals and vitamins can't solve. There is a good mix of macronutrients that can help with itchy dry skin, including:
Omega-3 Fatty Acids – Helps with hair growth and protection.
Amino Acids – Creates the protein that forms hair.
Vitamin A – Aids hair growth and skin tissue repair.
Vitamin C/E – Encourages sebum to be produced giving facial hair a natural shine.
Option Two: Beard Brushes
This wonder-tool not only looks cool but is incredibly beneficial. Maintaining your beard with a beard brush keeps it growing the right way, cleans it, and makes the hair softer.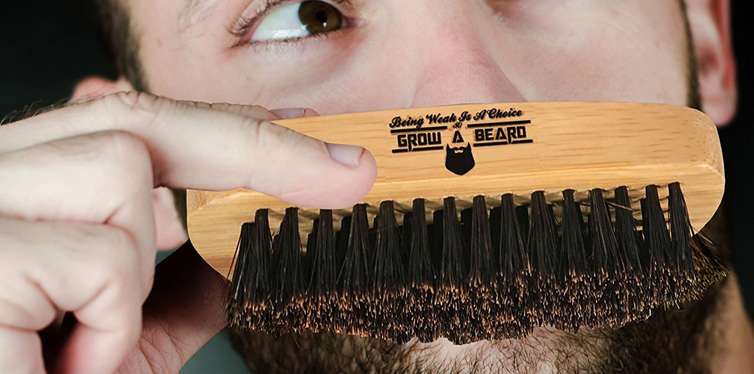 Option Three: Beard Oil
Another wonder-product in the world of beard care, beard oil is a most-have for anyone who is serious about the health, appearance, and feel of their beard. The beard oil will replenish some of the essential oil in your beard, making it smoother, softer, and look and feel better.
Option Four: Beard Conditioner and Shampoo
Specialist beard conditioner and shampoo products may seem like an overindulgence, but they are more necessary than you might think. Your facial hair goes through a bit of a traumatic experience every time you use a hair trimmer or razor, so giving it a bit of care with the right shampoos and conditioners is the least you can do. This not only makes your beard look better, but also hydrates your skin.
Option Five: Exercise
Believe it or not, the health of your beard can hinge on your exercise regime. That boost in testosterone that comes along when you work out, is going to do a world of good for your beard.
The Future of Your Beard
Nobody should have to bow out of growing a beard just because the first time didn't go quite to plan. There are plenty of products and home remedies that can address the notorious beard-itch problem and take care of that dry skin. Once you have the dry skin sorted out, all you have to worry about is keeping up with your beard maintenance regime to ensure your beard always looks good.