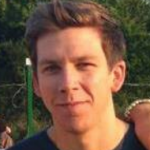 Dress Codes
Have you ever watched a female trying to choose what to wear to an occasion or event? Did you sit back and laugh or look frustratingly as you watch, waiting impatiently? Choosing the right outfit depends on the occasion and with each different occasion comes a very specific dress code.
You may think that this is just a dilemma for the fairer sex but the drama can be real for men too. There is a vast difference between standing out in a crowd and looking completely out of place. Depending on the occasion you've been invited to will dictate the section of your wardrobe you start dressing from. Before you get dressed and head out the door, you should look into the dress codes for different occasions so you don't stand out like the proverbial sore thumb.
Black Tie Affair
A black-tie affair is often one of the most formal occasions you will find yourself. It could be a wedding or a state dinner. This means you must be in a black tuxedo with crisp, white shirt adorned with a black bow-tie. A matching black vest or cummerbund is also in order. Shoes should also be patent leather and black. It won't hurt to have a dress watch on and be clean-shaven to complete the look. Of course, a neatly trimmed beard is also quite acceptable. The only exception to this dress code is that you can switch the black jacket for a white one, but only in the summer and if the occasion is on the water.
Formal
A formal dress code is only a slight step down from a black-tie affair. It is often the norm for weddings and important social or business events. You don't necessarily need to wear a black suit to a formal occasion, but it should be of a dark color. The shirt should still be white, or a light color with a bow-tie or neck-tie. These should also be dark and may include a subtle pattern. Shoes can be of another color but they should still be dress shoes. If you are traveling to such an occasion, it's worthwhile investing in a good quality garment bag to keep everything nice and neat.
Semi-Formal
We're getting a little more casual when the dress code is semi-formal but it's still not time to pull out the American made jeans and bomber jackets. To dress for a semi-formal occasion, you still need to be in a suit but the color can be any of your choosing as long as it isn't too bright a color. If this event is in the summer you can also get away with a jacket over casual pants, but you'll still need to put on a crisp collared shirt and a tie.
Cocktail Time
A cocktail style party means you can dress down a little, with the emphasis being on a little. Put on a pair of stylish slacks, a nice jacket and a shirt. For cocktail attire, you can ditch the tie but dress shoes should still be your choice of footwear.
Business Casual
Business casual is usually reserved for office parties or meet-and-greet affairs. The company picnic is also an occasion where the dress code is business casual. With this dress code, you can wear dress pants or something along the lines of chinos or khakis. Footwear can also be relaxed to boat shoes, loafers or something similar but joggers would not give you a good look. The shirt can be long or short sleeved, depending on the weather and ties are not necessary. If you need a coat or jacket, choose a sports coat or a blazer.
Country Club Casual
This is the domain of polo shirts, as long as the occasion is casual. If it's a nice sunny day at the country club, you can wear khakis or chinos with a collared shirt like a polo. The shirt should be tucked in though, and you should wear a belt as well. For some country club occasions, you may even have the option of wearing shorts, although they shouldn't be much shorter than knee level. Sunglasses and hats will complete the look, particularly if the event is being staged outdoors.
Casual
Before you start rummaging through your drawers for shorts and a v-neck t-shirt consider what you are putting on. Yes, the dress code on the invitation stated casual, but that doesn't mean you can step out looking like a hobo. You still need to look like a gentleman so choose long pants such as khakis or chinos and team them with polo shirts or any casual shirt with buttons. You can even undo a couple of buttons to look relaxed and casual but you still need to look smart. Put on your loafers and a pair of cool Ray-ban sunglasses and you're ready to go.
Pool Party Or Barbecue
This is the most relaxed of the dress codes but it still depends on where this party is. If the occasion is at a friend's home, you may be able to wear board shorts and a t-shirt with sandals. This is perfectly fine, especially if you have the intention of going for a swim or just sitting around with your buddies. Keep in mind though, that although the invitation may say "Pool Party" but it may be an elegant party besides your host's pool. It's always best to ask your hosts, rather than show up in a tank top, shorts and flip flops when everyone else is in collared shirts and pants.
The bottom line is that if you are in doubt, don't be afraid to ask your hosts or one of the other invited guests what they intend on wearing. Most invitations will state the dress code and you may already know without being informed.
Dress codes may seem a little outdated and your usual go-to clothes may be on the very relaxed side. One thing you should always do before you step out is take a look in the mirror to make sure you look like a gentleman, even if it is just a backyard BBQ with your friends.