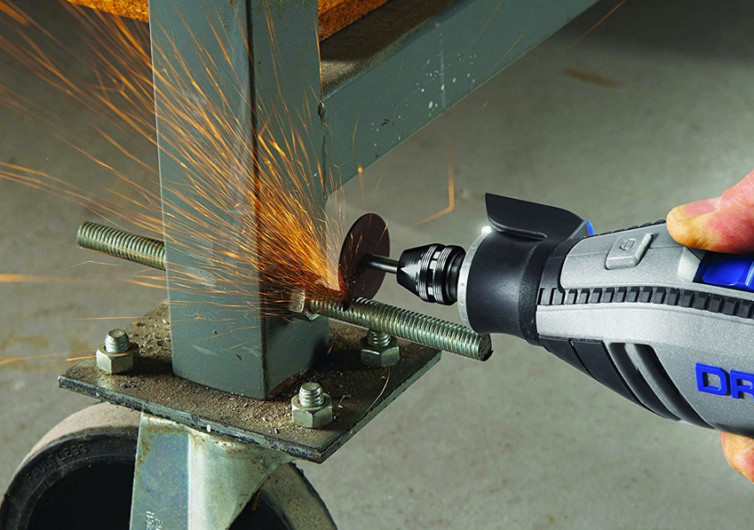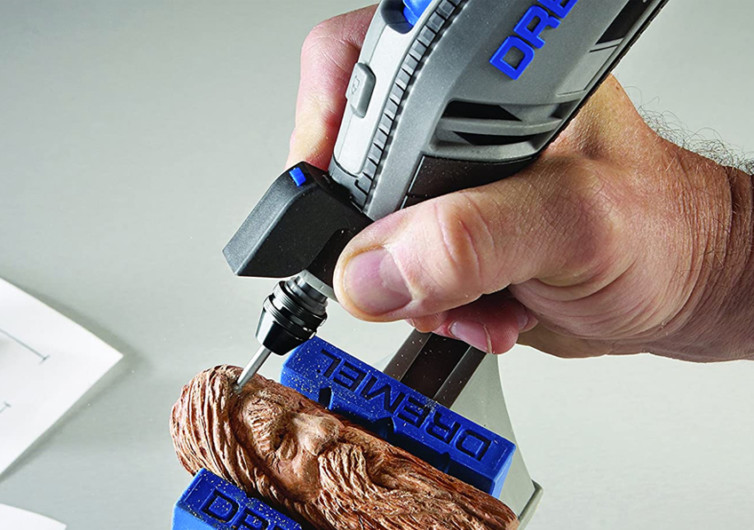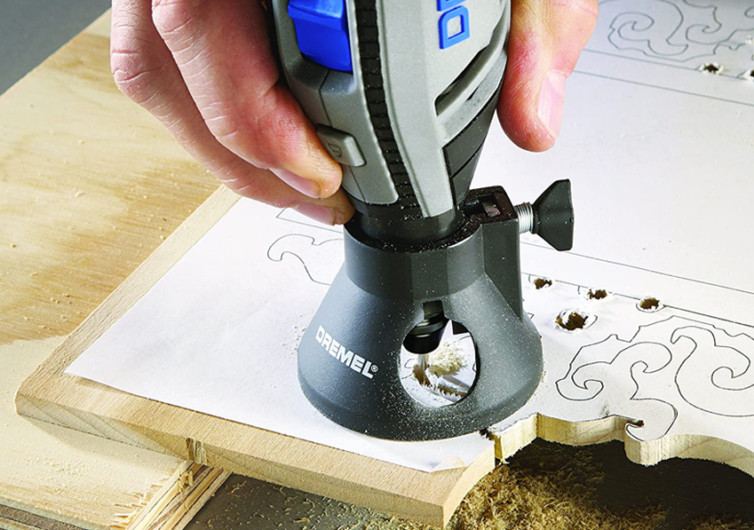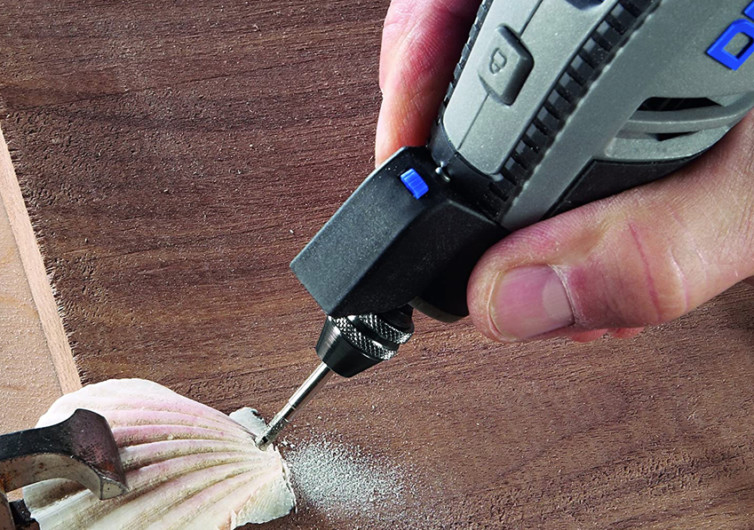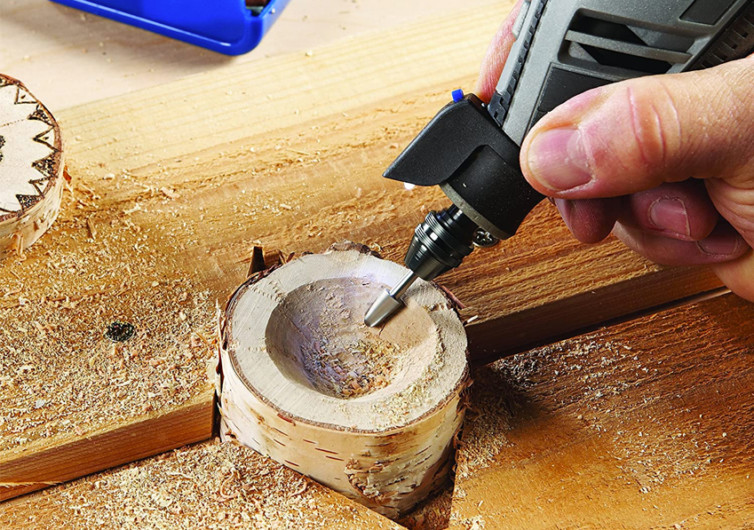 GearHungry may earn a small commission from affiliate links in this article.
Learn more
Dremel 4300-5/40 High Performance Rotary Tool Kit
The Dremel Rotary Tool Kit was given Amazon Choice badge, as it offers a complete kit of a high-powered rotary machine and accessories for a reasonable price, just a little over a hundred bucks. It offers excellent performance and can work on a diverse range of surface textures and lining capabilities. However, it may need to be handled with extra care to avoid the possibility of breaking down.
The Dremel Kit includes a rotary machine, plus the following accessories: carving/engraving cutter (1/8'), grinding stone (i.e., aluminum, silicon carbide, and aluminum oxide), cleaning brushes, sanding bands, drill bits (150- 1/8") and lock mandrels. Customers love that the set includes everything to get a project started.
Using a rotary tool is a tricky process. One slight error in lining or shading results in a significant change in the overall image or structure. The Dremel kit includes a pivot light that allows users to navigate through hard-to-reach spaces conveniently. It, therefore, contributes to greater accuracy.
The motor is what makes this machine stand out from the competitors. It runs on a range of 5,000 to 35,000 rpm, depending on your selected intensity. Based on feedback, the machine only has to be given adequate rest in between uses to avoid overheating problems that oftentimes cause early malfunctioning.
Moreover, the tool welcomes all users, from beginners to experts. It's important that you know which accessory to attach when lining or cutting different surfaces. It might again cause breakage or malfunctioning of parts. Once this is taken care of, a user can fully maximize the machine life over a long period of time.
Nevertheless, maintenance is also made easier with the Dremel Tool Kit. The machine is equipped with an innovative airflow system that reduces the likelihood of overheating and ensures smoother operation. The motor brushes are replaceable. If need be, you can simply invest in purchasing new brushes to save costs and extend the service life of the tool. And also, it makes a perfect DIY gift for your loved ones.