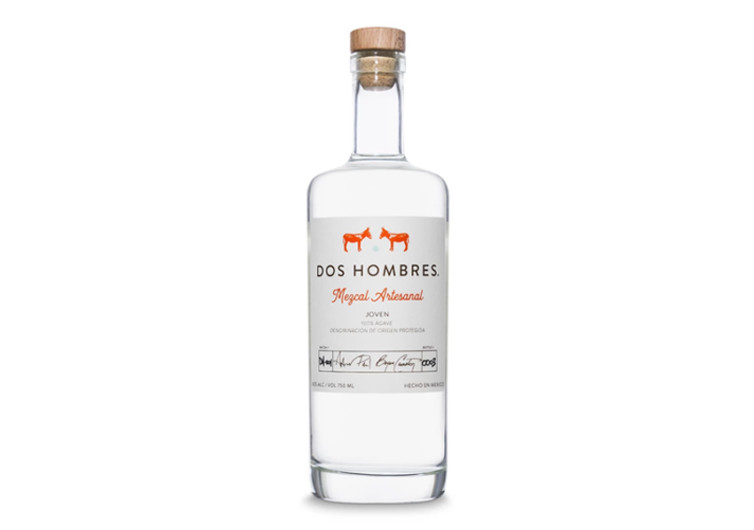 GearHungry may earn a small commission from affiliate links in this article.
Learn more
Dos Hombres Espadin Mezcal
When it comes to mezcal, you've got to give credit to Dos Hombres for making one of the world's finest Espadin Mezcals. This spirit features an extraordinary blend of only the finest, handpicked Espadin agave. It gives the drink its rich taste and appealing fragrance that you'll never find in other types of alcoholic beverage.
The first notes that will hit your nose are the hints of Espadin agave and ripe apples. It is the kind of aroma that sets the tone for a more pleasant experience. As you take in more of the aroma, waves of mango scents hit your senses. While mango is a sweet tropical fruit, the mango sweetness in the Dos Hombres is subtle enough to never overpower the mind. One can always feel the freshness of the fruit as the scent reaches the back of the throat.
After a few seconds of lingering aromas, you will notice hints of local zapote fruits. They combine with the natural sweetness of apples and mangoes while also complementing the scent of Espadin agave. Everything gets amplified as you swirl the spirit in the mouth, washing every corner and flooding it with the fruity sensation of the Mezcal.
As you push the drink towards the back of the throat, you will appreciate the subtle flavors of wooden barrels imparted into the drink. By the time the Mezcal washes the throat, a smoky finish fills the senses once more.
Enjoying the Dos Hombres Espadin Mezcal requires waking up the spirit in an extended glass or snifter. It is only through these vessels that one can appreciate the aromas and flavors of the drink.
The Dos Hombres Espadin Mezcal is a rich-tasting drink that makes a perfect gift for men who love to drink that one can enjoy any time of the year. It is an experience that no tequila can ever match.
CHECK PRICE ON DOSHOMBRES.COM